As you might have heard, Google finally unveiled its own tablet last week at the I/O developers conference. In a partnership with Asus, the company is hoping to grab a slice of a rapidly growing market, and I've spent a few days playing around with its offering – the Nexus 7 .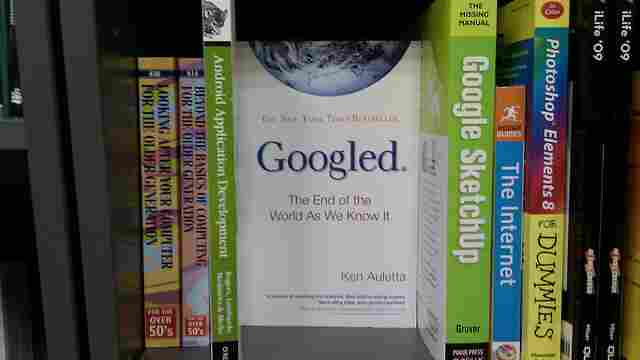 I'm not going to bore you with you ridiculous unboxing videos or photos, and I'm going to save you all of the Kindle Fire, iPad and Surface references and comparisons. Yes, this is a pretty to-the-point review of something that I've spent the last few days actually using . Imagine that.
Since I've never had a chance to properly put the Ice Cream Sandwich OS through its paces (which is a whole other story that I won't get into here), Jelly Bean seems way futuristic to me, and I imagine that most people who decide to pick up the Nexus 7 will feel the same way.
I'm going to try and be as brief as possible and answer most of the questions that have been asked of me since I picked this badboy up at the conference.
Also, I'd like to preface this by saying that I usually have my nose in my computer or my phone, and tablets have never really gripped with me as a way of computing or using the web.
The idea of a seven inch tablet had me completely fascinated. Why would someone want something that's not quite a full-screen tablet, and bigger than a phone? It seemed goofy to me, but when we spoke to Google during the conference we were told that quite a bit of market research went into the decision on size.
The device feels super sturdy, and the back of the 7 has a leather-like feel. This thing probably won't slip out of your hands, which is nice. Also, the screen doesn't smudge as much as I assumed that it would, so that's a plus. Unfortunately, I can't read books on it outdoors, because there's quite a glare problem.
When you watch someone using this thing, it's hard not to think "Wow, that's a big phone", even though it doesn't have the capabilities of one. If you can get past that, it's very easy to start a very personal relationship with a device of this size. I tend to sleep with my phone, so take that last comment with a grain of salt.
This thing is fast…hella fast. For $200, I can't believe how much power is packed into this thing. I played the new Sonic the Hedgehog game and the loading screens flew by without a hitch. I've read some reviews that say the Nexus 7 is the perfect "book-reading" or "video viewing" device, but I wouldn't count games out at all.
The screen is crystal-clear and HD videos are absolutely gorgeous.
The unfortunate part is that app developers haven't had a chance to optimize their offerings for Jelly Bean and the 7-inch experience as of yet. Apps like Twitter and Facebook feel like the same ones you'd find a phone, which was a bummer
Taking this thing on the road isn't going to happen though, since it's WiFi-only. Some see this as a plus, as dealing with AT&T or the like for yet another device is a pain in the ass. The Nexus 7 is a mobile device for the home, which makes complete sense. The idea of "mobile" doesn't mean you're walking down the street, it just means that you're not a desktop or laptop computer.
At first, I had to make a conscience effort to use the 7 to do things like check email. I wanted to really give this thing a shot, so I quickly decided to just set it on the table and see if I'd reach for it before I grabbed my phone.
In quite a few cases, I did just that. If you use any of Google's products, you'll find Jelly Bean and the Nexus 7 to be a handy device. The Gmail experience is worth the price of admission alone. The other thing you'll quickly figure out is that the 7 is meant to showcase Google Play, which is Google's marketplace for movies, TV, music, apps and games. Yes, Google wants your money, and it hopes that the Nexus 7 is the conduit to that.
Personally, I have myself wrapped up in Spotify for music and Netflix for movies, so Google isn't going to get my money on those fronts. Fortunately both of these apps work perfectly on the device, so I didn't feel "forced" to change my habits at all.
Are you going to want to rush out and by the Nexus 7? As with anything, that's going to be a personal preference. If you're in the market for something that's not a phone and not a "computer", then it might be worth picking up. The fact that it's WiFi only will most certainly keep a segment of folks away with it, as being tethered to somewhere with an internet connection can be annoying.
What I can say is that this particular device can totally serve a purpose for you if you're a couch-computer-person. For me, I use my phone so much, I worry that it's going to damage my eyes eventually. If you think about it that way, using a larger display for things like reading is a smart bet.
Using the 7 is extremely natural, even though Jelly Bean still has its quirks. For example, you can't put the homescreen in landscape mode, which seems like an incredible bug to ship with.
I won't lie, I have a ton of gadgets in my closet that go unused. I have tablets, laptops, netbooks, and desktop machines. It takes quite a bit to make my normal rotation. I wanted to wait a few days to discuss my experience, since I think it's ridiculous to publish a "review" of something that you've spent an hour or less with.
The things that I'm talking about today though, are things that won't change for me moving forward. I absolutely do need a larger device to mess around on the Internet when I'm not at my computer, so the Nexus 7 fits that need.
Also, I haven't found one thing that it doesn't do that bummed me out. That's saying a lot, since I'm rather picky. Is the Nexus 7 going to change the world? No. Is it the worst product ever? No. As with anything, nothing is black or white.
What I can say is that the Nexus 7 is an absolute steal at $200. The 16GB model will run you another $49. I hope my thoughts were helpful, let me know if you have any questions in the comments and I'll be sure to answer them.
GlassUp officially launches its crowdfunding campaign for a lightweight take on smart glasses
GlassUp is marking the official launch of its Indiegogo crowdfunding campaign for a pair of smart glasses similar in concept to Google Glass, but with a stripped-down feature set.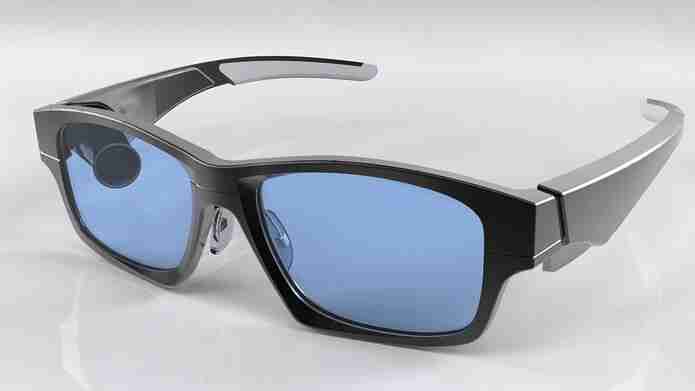 The crowdfunding campaign has currently raised only a portion of its $150,000 goal, but the GlassUp team says that it will release the product through investors even if it doesn't get the full amount.
Unlike Google Glass, GlassUp places the display in the middle of your field of vision. The idea is that if you were talking face-to-face with someone, text notifications would show up on their tie.
GlassUp is showing off two designs: sporty and a classic. They've taken efforts to make the look stylish, but the device looks awkwardly bulky in sample photos. GlassUp CEO Francesco Giartosio mentioned the company's proximity to the top Italian glasses designers as a reason they'll have attractive designs in the end, but I'd take a wait-and-see approach on that.
Giartosio said the team has been working on the device since before Google Glass was announced, and they have since heard from Google with concerns about the similarity between the product's name and its Glass trademark.
While GlassUp and Google Glass are bound to draw comparisons, GlassUp is without many of Google Glass's most compelling features.The lack of a camera in the base model makes it significantly less useful than Google's piece and its monochromatic display feels more like a competitor to the Pebble smartwatch.
The GlassUp, which is slated to ship next spring, will likely be significantly cheaper than Google Glass, though, as its retail price is listed at $399 for the camera-less model.
Giartosio said GlassUp has attracted about 100 developers interested in making apps for the platform. At launch, the glasses will support iOS and Android. It may also be compatible with Windows 7.
The GlassUp team is interested in developing models tailored for users in specific verticals, such as medical professionals and motorbike drivers. Additional features like voice control and binoculars could come down the road.
Image credits: GlassUp
Apple co-founder Steve Wozniak gives jailbreaking the thumbs up, wishes iTunes supported Android
Slashdot turned 15-years-old today and to celebrate, the website invited Apple co-founder Steve Wozniak to answer a few questions from its community members. We encourage you to read the whole discussion, Ask Steve Wozniak Anything , but we'd also like to highlight a few questions and answers.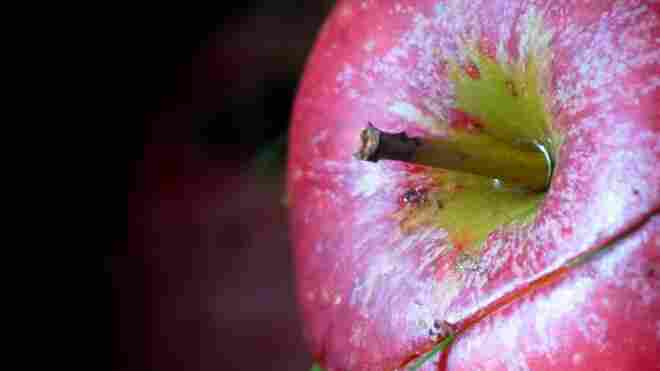 First, when asked how he feels about Apple, the co-founder gave a typical, conflicting answer:
His comments regarding iTunes compatibility with Android are particularly interesting. I'm sure many Android users would love if their devices worked with the iTunes platform so they could get access to the same content that Apple users get via their iPhones, iPads, and iPod touches.
That's of course never going to happen given Apple's walled garden mentality. The electronics giant may have made an exception for Windows, which is ubiquitous in the desktop world, but it likely won't do the same for Android, which the company sees as its number one foe.
After all, the system is working very well for Cupertino. When asked about where the iPhone is going, Wozniak noted that Apple is unparalleled when it comes to profitability:
While the question was phrased in a way so that he had to comment on at least two of Apple's competitors in mobile, Google's Android and Microsoft's Windows Phone, Wozniak brushed that part aside and insisted it's not worth debating:
In other words, Wozniak is fond of what Apple did for the mobile industry as a whole, not just for Apple customers. That's why he doesn't just stick to an iPhone, but he actually plays with, and uses, whatever alternatives he deems to be better.
When asked about the even more controversial open versus closed source/platform question, Wozniak unsurprisingly stood by the former, and declared he supports the jailbreak community:
Speaking of Jobs, there was of course a question regarding how Wozniak thinks Apple will fare without him. Unsurprisingly, Woz doesn't think losing Jobs will break the company.
See also: Apple co-founder Steve Wozniak on Samsung patent verdict: 'I hate it and I don't agree with it' and The Apple iPhone 5 has reportedly been jailbroken
Image credit: bschwehn