Amazon has just announced a new mobile browser called Silk , a browser "built for the era of cloud computing". The browser is built into its new tablet, the Amazon Fire .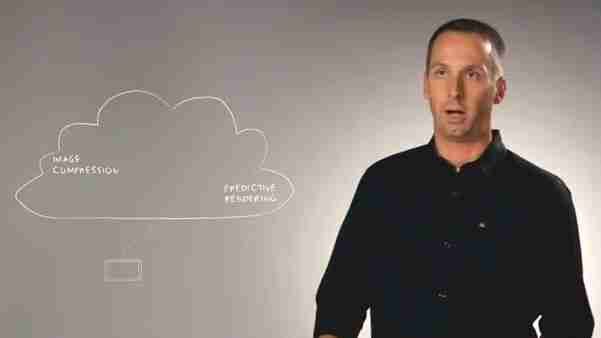 The browser's USP is that it features split-rendering that does the heavy lifting of rendering in the cloud.
According to Amazon's CEO Jeff Bezos:
Amazon Silk browser will predict your browsing habits and cache pages in advance. You can view a full FAQ here or watch the video intro below.
http://youtu.be/_u7F_56WhHk
A minimalist messenger bag for your laptop and iPad
Hi, I'm Brad and I'm a bagaholic. When a company offers to send me one for a review, I start getting shakes, cold sweats and my mouth starts to water. OK, so maybe it's not that bad, but I do love a good bag.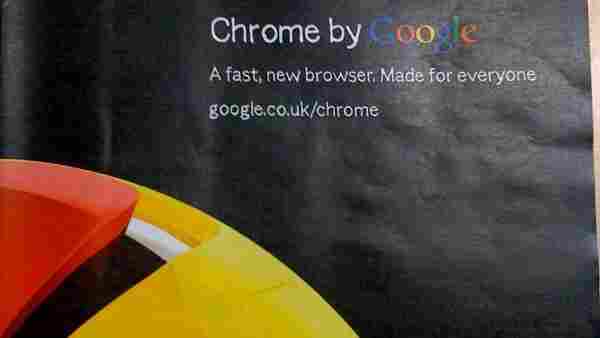 So when HEX dropped me a line to pitch me on the company's Recon messenger bag, I was intrigued of course. Then I found out that this messenger bag comes with its own twist – a dedicated holster for your iPad, right under the closure flap. That's when I knew it had to get into my hands for a review.
So, without further adieu, I bring you the HEX Recon 15-inch Messenger Bag for iPad .
The Recon is a minimalist bag in a number of ways. There aren't loads of pockets, it doesn't hold a ridiculous amount of stuff, but those two factors help keep the bag slim and comfortable to ride on your hip.
It's constructed from a washed canvas, giving the bag a soft and almost suede-like touch. The cotton webbing for the strap is thick and comfortable, though it's missing a feature that we'll talk about later. The cover flap is padded and fleece-lined, offering bump protection for your iPad. Inside the bag there's a standard section for your laptop, a padded divider and then an organizer section.
The Recon appears to be absolutely top-notch in its build quality. From the leather zipper pulls to the stitching on the canvas, everything feels incredibly firm and secure. While I've not had much of a chance to take the bag out and see how it weathers the airport and other such travel trials, I would have no hesitation in doing so, which is more than I can say for some other bags that have come through my office.
What's interesting about the construction quality of the bag is that it manages to be build like a tank (a very soft, supple tank, mind you) while still keeping an incredibly classy look. One of the complaints of my go-to standard bag (the Targus Citygear 17-inch messenger ) is that it just doesn't look classy. With yellow stitching and rubberized zipper pulls, it's more flair than I like to carry around.
This is where you have to decide if you're willing to make a trade-off. In order to keep a slim, comfortable bag, HEX had to forego some of the usual "stuff it with your entire office" functionality that we're used to seeing in messenger bags.
There are no zippers to allow laid-out access to the organizer section of the Recon. While this is great from an aesthetic point of view, it does make things a bit more difficult in the ability to take full advantage of the organizer's potential. Since your only way of getting things in or out is from the top, it might annoy some of our more "stuff-it-prone" readers.
While the organizer is still plenty usable, being able to lay it out flat would have been nice, even if the zippers had to be on the inside of the bag to enable the function.
There's a rear pocket to the Recon, as well, that will sit against your body. For me, this is where I almost always stash my boarding pass, wallet and other such "in my pocket" items when I'm getting ready to walk through airport security. The Recon's rear pocket is nothing fancy, but it doesn't need to be. It's just a pocket with a velcro tab in the middle that keeps it at least mostly closed.
This is the feature that really sets the Recon apart, aside from its dashing good looks. Having a dedicated section for your iPad, under the flap, makes the Recon infinitely more useful. Just pull up the flap and you have full access to your iPad, all ports included.
Your tablet will be held firmly in place by a frame-like border that is attached to your bag with a heavy, elasticized cloth. The top of the frame has a Velcro fastener that allows you to slide your iPad out quickly if you don't want to use it while it's in the bag.
Unlike most other bags I've seen, the Recon actually makes your iPad usable while keeping it fully protected. The padding for the cover flap is just right, allowing your iPad to stay safe while not managing to add unnecessary bulk to the slimmed-down design of the Recon.
It wouldn't be a review if there wasn't something I could be a grouch about. On the Recon, there are three things, one of which we've already mentioned in the slight inaccessibility of the organizer pocket.
As for the other two, they're not huge gripes, but they're gripes all the same. The first is the strap. Given that you're intended to carry a 15-inch laptop in the Recon, it needs to have a pad included. I understand the aesthetic reasons behind not including one, but I'm thinking that my MacBook Pro would get awfully heavy in this thing after a full day on a conference floor.
My other slight gripe comes from the closure of the top flap. It's Velcro. While again, I understand the reasons behind it, it's annoying to have that "rip" sound when your'e opening your bag. It's not quite the rip that TNW's Matthew Panzarino found with the Booq Cobra Courier XS bag for the iPad , it's still a rip sound. I'd have much preferred to have some alternate form of closure.
This comes down to a matter of preference. If you want a slim, minimalist bag that will easily carry your 15-inch laptop and iPad at the same time, then there's no better choice on the market from what I've seen.
However, caveat emptor. You have to take into consideration that the bag is utilitarian by design. It's not intended to be huge, fancy or anything of the sort. It's also not cheap. At $79 there are options that you could grab which would be easily more cost-conservative.
For me, I love this bag. I've carried the "stuff-til-it-pops" models for years and it's nice to have a slimmed-down option. Have some thoughts, or know other bags like this that I should take a look at? Let us know in the comments.
iHub Looks Fantastic, Infringes Apple Copyright
Well I don't know how long this one will stay available but as M.I.C gadget is based in China, you may be able to get one for a while. The iHub is a USB hub that is designed to look like it was made for your Apple laptop or desktop.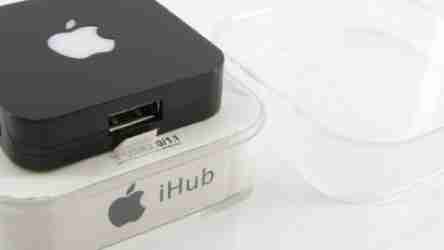 In fact it's extremely reminiscent of the plastic Macbook. The iHub is an un-powered USB hub with a light up Apple logo, just like the back of your laptop. It's made of white plastic wtih an inset apple logo and comes in white or black. Since it's unpowered it will not charge your iPad properly but it should work fine for other devices like iPhones or iPods.
The real kicker is the packaging. If you've ever purchased an iPod shuffle from Apple then you'll be familiar with this look. It's a near identical copy of the official Apple casing.
The hub is available now at the M.I.C. store for $9.90 , who knows how long this one will be available.