While location sharing can sometimes be seen as superfluous frippery, it undoubtedly has some important everyday applications for mainstream users. Witness Glympse , which, hot on the heels of its recent integration with Garmin in-car navigation units , is now announcing support for Ford's SYNC AppLink platform .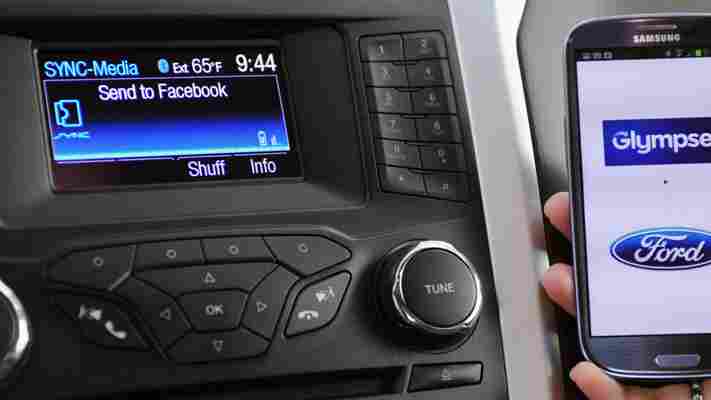 Glympse's raison d'être is sharing your location with specific people for a specific timeframe. So, if you're lost or if you want people to know how long it will take you to get to a meeting, you can send them a link to a map which shows where you are, updating in real-time. That's a clear boon for car drivers trying to find their way to somewhere unusual or stuck in a traffic jam, but fiddling with your smartphone to activate the app and share your location isn't a good idea while driving.
With Ford SYNC AppLink support, drivers of supported cars will be able to connect their smartphone to their on-board computer via USB or Bluetooth and control the Glympse app via SYNC's voice command system.
Compatible with iOS and Android, Ford SYNC AppLink is available on more than one million vehicles. It already works with a number of popular apps, including Pandora, TuneIn Radio and Stitcher SmartRadio. Glympse may just be one of the smartest integrations yet.
➤ Glympse
Don't miss the rest of our CES 2013 coverage .
Wallet TrackR wants to make sure you never lose your wallet again
We've all been there – that moment of panic when you can't find something important. While services like Apple's Find My iPhone have solved the problem for some mobile phone users, a new product wants to do the same for your wallet.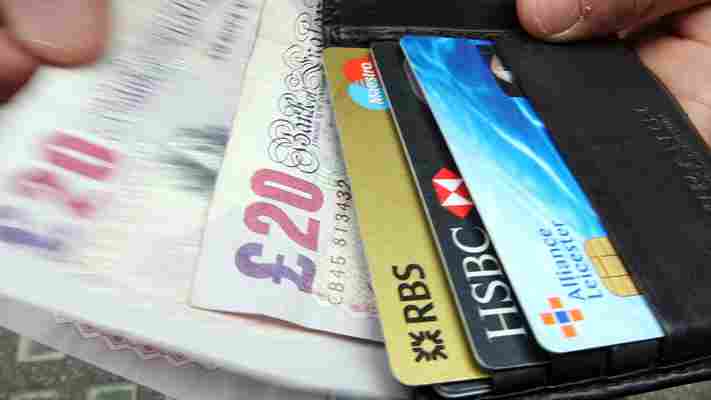 Wallet TrackR from Phone Halo is a slim, credit card-like device that you slide inside your wallet. It pairs with recent iOS devices over Bluetooth. When the accompanying app detects that your wallet is no longer near your phone, it plays a gentle tune. It also takes a location snapshot of the last time the wallet was within Bluetooth range of your iOS device, so you can see on a map exactly where you lost your wallet. Then when you get back within range, you can use the app to make Wallet TrackR make a noise to help you find it.
Handy, eh? It does beg the question "Hasn't anyone thought of this before?" And indeed they have, as Phone Halo CEO, Chris Herbert explains. "There's definitely been a lot of key finders like Find One Find All that attempt to solve the problem of loss and misplacement. However what we really need is a completely automated solution that keeps track of all our stuff. Thanks to the new Bluetooth Low Energy technology in iOS devices since the iPhone 4S, we can create intelligent apps that can connect and track items with these tags attached to them or embedded inside. What's also neat is our app is connected to a cloud database that allows us to analyze your history of when and where you lose items to better keep track of your items."
The second half of this deliberately cheesy video explains how it works.
So, a neat app-based approach to an age-old problem is definitely an improvement on what has existed until now, and probably the best that can be done with current technology. The ultimate solution would be for your wallet to have an always-on, location-aware Internet connection, but we're not quite there yet.
Here comes the almost inevitable kicker; Wallet TrackR isn't available yet. Phone Halo is raising $250,000 via a crowdfunding campaign on its own website to fund manufacturing. Why didn't they use Kickstarter or another similar platform? "Like the founders of Lockitron , the Kickstarter website did not think our product's category was a match," Christ Herbert says. "We looked at other crowdfunding websites and found them too complex and difficult to use. I then reached out to the Lockitron team and they let us know they open sourced their crowdfunding page as selfstarter.us .
"This open source approach allowed us to tailor and customize the page to match our needs," continues Herbert. "It allows for the same checkout process Kickstarter uses through Amazon and keeps customers' information confidential. What we are doing differently from Kickstarter is that consumers are only charged when the product ships. This avoids a lot of the frustration consumers have with Kickstarter projects that never seem to deliver on their promises to customers… I think that this open source approach to crowdfunding will not only disrupt the entrenched players like Kickstarter but allow for a whole new wave of entrepreneurs and inventors to bring their creations to the world."
If the idea of Wallet TrackR grabs you, you can back it now, and for the next 29 days. It works with the iPhone 4S, iPhone 5, new iPad, iPad mini and the new iPod Touch.
➤ Wallet TrackR
Header image credit: Cate Gillion / Getty Images
WD looks to undercut and outperform the Apple TV on price and features with new WD TV Play streamer
With the launch of the new WD TV Play , WD — a company owned by storage giant Western Digital — has laid down a fresh challenge to the Apple TV, offering access to Netflix, Hulu, YouTube, Vudu, Spotify and Pandora for $30 less than its video streaming rival.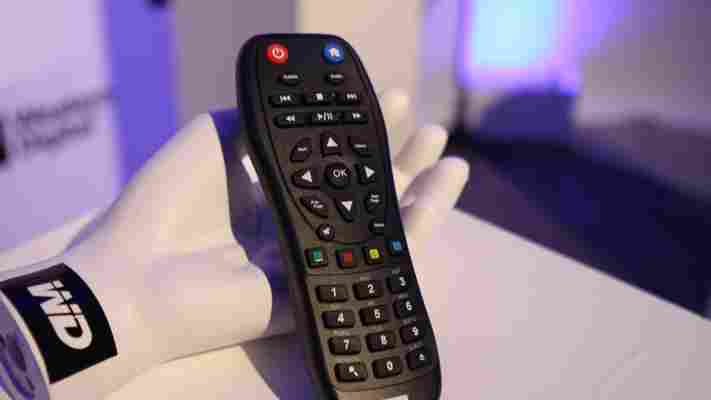 WD has previously enjoyed success with its WD TV Live and WD TV Livehub products, but the Play is aimed at providing access to all of your network hosted and on-demand content that you need, for more than a third of the price.
The WD TV Play is priced at a respectable $69.99, catering for media files hosted on a computer, DLNA-enabled server or USB drive. It comes with both Wi-Fi and ethernet networking support, outputs full HD 1080p programming and features new customisation options that not only display your favorite apps on the home screen, but load them when the box is turned on.
Coming in $30 less than the WD TV Live, you may wonder what compromises WD has had to do to keep it at that price. According to the Play's specifications, it won't play MPEG, MPEG1, MPEG2, MPG files, output DTS audio nor will it be able to output content to other DLNA devices via multi-room streaming.
Like its older WD TV siblings, the Play can be controlled using WD's iOS and Android apps, which provide an easy way to interact with media content from anywhere in the house.
For now, WD is selling the WD TV Play from its own online store for $69.99, but you can expect it to hit Amazon and other retailers in the future.
Image Credit: jessicagottlieb/Flickr