Do you love to draw and paint? Are you always doodling in your notebook or drawing on napkins? If so, you may want to consider starting an illustration career. Illustration is a very versatile field, and there are many ways to break into it. In this blog post, we will discuss tips from a professional artist who has been working in the industry for over 10 years. We will cover everything from portfolio preparation to finding freelance work. So, if you're ready to take the next step in your artistic journey, keep reading!
Learn about the market
As an illustrator, you need to learn about the market and understand what clients are looking for. You can do this by attending industry events, reading design blogs, or following Illustration hashtags on social media.
By understanding the market, you'll be able to create illustrations that are in demand and have a better chance of getting hired for projects.
Get to start drawing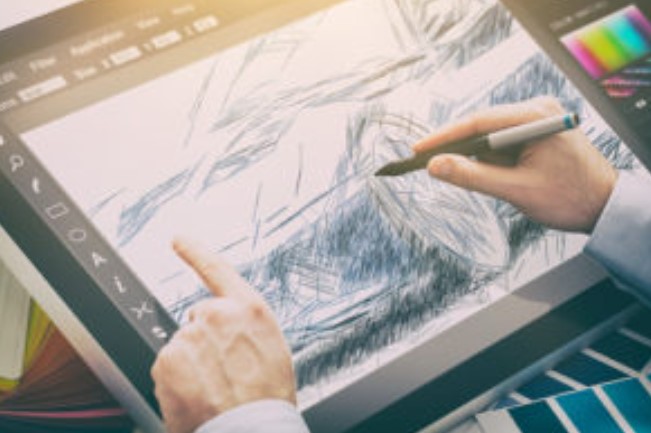 If you're a beginner, the first thing you should do is take your pen and draw manually on a sketchbook. Many people also draw on tablets, as applications like procreate can provide magnificent visual experiences and effects, even 3D.
If you're not sure what to draw or need some professional guidance, there are so many classes, and you can choose the best one. But keep one thing in mind, don't give yourself too much stress in the initial period.
Follow others' work
When you don't have motivation or inspiration, you can take other illustrators' work as an example. It means that you can take some inspiration from other people's work, and it will help you a lot.
Much like any other professional, an illustrator needs to constantly search for new inspiration. While looking through other people's work can be helpful in discovering your own personal style and techniques; you must remember not to copy their illustration process or use it as a crutch if there are no ideas coming up at the moment, just take one step after another towards developing yourself artistically.
Find your personal style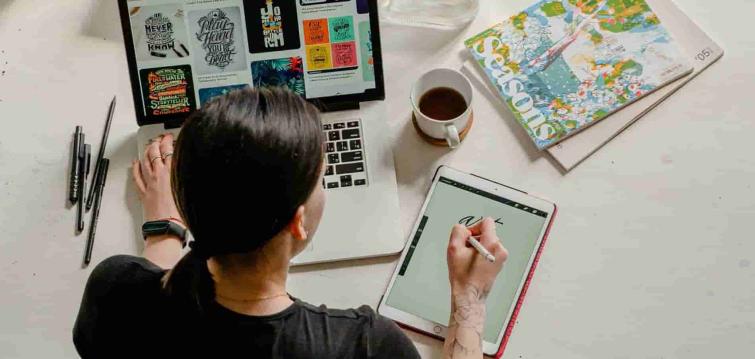 After you have understood what illustration is and how it works, it's time to develop your style.
You can take inspiration from other artists, but eventually, you'll want to develop a style that's uniquely yours. This may take some time and experimentation, but it will be worth it in the end. When developing your style, think about the following things:
·What are your favorite subjects to draw?
·What medium do you prefer to use?
·What colors do you like to use?
·What kind of textures do you like to add to your illustrations?
Answering these questions will help you start developing a style that's all your own.
Create a portfolio
After practicing and taking some guidance, it's time to make your own portfolio so that people can see your work. It would be best if you had an online presence because nowadays, most of the clients or agencies prefer to see their work online. You can make an online portfolio on websites like Behance or Dribbble. In this way, drawing in the tablet have incomparable advantages, there are numerous tablets for illustration, Apple iPad Air (5th Gen, 2022), Microsoft Surface Pro 8, huawei MatepadT10, Wacom Intuos Pro, Xencelabs Pen Tablet medium bundle, etc.. Be sure to make some research and choose the best one for you.
When putting together your portfolio, be sure to only include your best work. You want to make a good impression on potential clients, so only showcase pieces that you're proud of.
If you don't have any professional work yet, that's okay! You can include personal projects, school assignments, or anything else that you think is relevant to the type of illustration work you want to do.
Pricing your work
One of the most important things to know as an illustrator is how to price your work. This can be a tricky thing to navigate, but it's important to make sure that you're getting paid what you deserve. When setting your prices, be sure to factor in the following:
·The time it takes you to complete a project
·The complexity of the project
·The rights that you're selling
·Your experience levels
Once you have a good understanding of how to price your work, you can start pitching to clients and agencies.
Start freelancing
Having everything prepared, you can start looking for freelance work. There are many ways to find clients, such as online job boards, social media, or even word-of-mouth.
When pitching your services to potential clients, be sure to include your rates and any relevant information about your process.
Remember, the illustration field is very competitive, so don't get discouraged if you don't land a client right away. Just keep putting your best foot forward, and eventually, you'll find success.
Final thoughts
Becoming an illustrator takes time, practice, and dedication. But if you're passionate about it and are willing to put in the work, you can achieve great things. Just remember to never stop learning and pushing yourself artistically, and you'll be on your way to a successful career in illustration.