There are two scenarios which crop up in my life with an alarming frequency. The first is the age old problem surrounding business cards. Once you've finished chatting with a client, you want them to remember who you are and contact you in the future. However, handing over a business card often feels a bit old fashioned. No-one really knows what to do with them (unless you still use a Rolodex) and often they're left in a drawer or eventually thrown in the bin.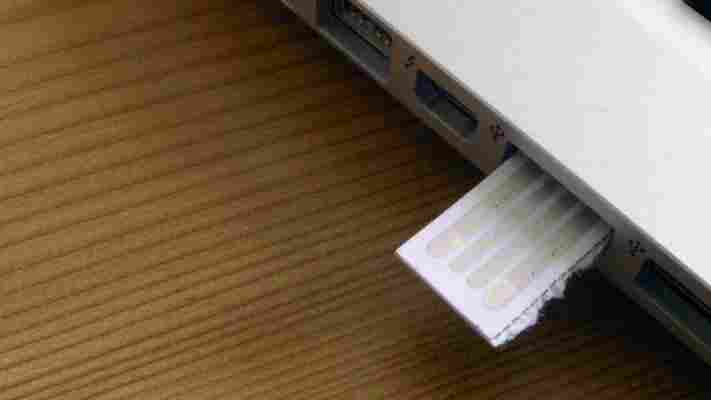 The second scenario concerns file transfers. If you're giving a colleague or a complete stranger a project, sometimes it's quicker to avoid the cloud storage route entirely and pop it on a USB stick. These cost a fair amount of money though, and nine times out of ten you'll never see your USB stick again. It's that classic umbrella problem – lend someone your umbrella on a rainy day, and they'll never give it back.
intelliPaper solves both of these problems by embedding a USB drive into an everyday piece of card. In the real world that could be your business card, an event flyer, a travel brochure, or just an incredibly small and simple tool for giving friends data.
The card above was just one of the example products sent to us by the intelliPaper team. On the other side is the usual contact details you would expect from a business card, with no way of knowing that a small silicon chip is nestled inside.
Tearing along the edge isn't as simple as it looks. Due to the way that the card and USB drive has been sandwiched together, it's a little tough and bends a bit before it properly separates. However, it's a brilliant solution that just about anyone can comprehend in about two minutes flat.
A couple of folds later and the card is ready to be shoved into your PC, laptop or USB reader. It appears just like any other drive, although all the products we were sent by intelliPaper were read only. The other caveat is that at the moment, the drives only support a low amount of storage; one of the business cards we used had just 5.1 MB, which is fine for some images, text files and vCard information, but not a lot else.
However, the company's website does add: "What's more, in the future as versions of intelliPaper with larger memory become available, new applications for intelliPaper will be possible."
At the time of writing, intelliPaper sits on Indiegogo with $465 of its $30,000 funding target . It's got 20 days left, so if you're interested in being one of the first to try out the technology, now is the best time to click on the "contribute now" button.
The intelliPaper kit also comes with a USB reader and programmer, which can be used to check the data on any of your creations without shredding it to pieces. A $20 donation will snag you one of these, with higher amounts throwing USB business cards, greeting cards or even just colored blank cards into the mix.
At the moment, intelliPaper seems like a great solution, especially if you regularly work with people who aren't signed up to a cloud storage service like Dropbox or SugarSync . However, as our workflow increasingly becomes paperless, and also driveless (is that even a word?), it's difficult to know just how relevant intelliPaper will be a few years down the line.
Right now though, the solution is a pretty novel and environmentally friendly evolution of the classic USB stick.
Waterproof Phorce laptop bag hits Kickstarter to charge your devices and alert you if you lose it
If you tote your laptop and gadgets around on a daily basis, finding the right bag to put it all in can be tricky. Naturally you'd want something study that looks nice, but what if it also charged your kit and alerted you via an app when you leave it on the bus?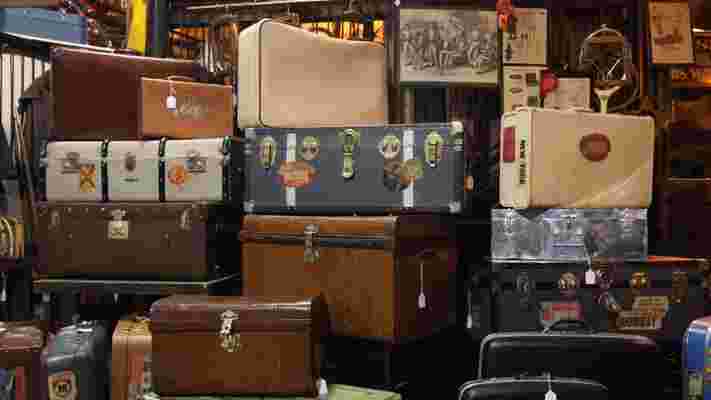 Phorce is a new bag that has just hit Kickstarter. As you might imagine, it holds all of your stuff, but it also charges smartphones, tablets, iPods, cameras, speakers, headphones and anything that is powered by a USB connection. It has 3 available connections in the bag, two high-speed ports and one super high-speed port.
For the Apple user, there's a version of the bag that can power a MacBook for up to seven hours and it's all rather neatly tucked away in a slender and minimal design.
It's the brainchild of technologist Marjin Berk and designer James Jeffrey, and both have just the right skills to make something like this work.
The Next Web had a chat with Berk about how the pair set out to change the way we think about the sack we sling over a shoulder each day.
Before working on Phorce, Berk developed low-cost solar charging solutions for the developing world. Due to the nature of his work he travelled frequently and came across a few problems that he wanted to solve as an entrepreneur.
"Everything in today's world is connected and everything has become multifunctional," he told TNW. "With a smartphone you can turn them into anything you want through apps. I looked at a product like my bag, that I have with me all the time and I use every day, why does it only do one thing and why doesn't it solve more problems for me on the go?"
Quite. And so he set out to reimagine the bag and see what could be done to make it a connected item as well as something more useful. "This field is a bit of an unknown because you're mixing soft goods like bags with electronics and hard goods," he explains. "You can see some things like Nike putting chips in running shoes, but it's a very new field and those two industries don't really understand each other."
To solve the problem, Berk had to find someone who understood bags in the way that he understands electronics. He met James Jeffrey who has 10 years of experience designing and shipping bags for major brands like Knomo and Crumpler, where he was head of design for three years. A match was made and Phorce started to take shape.
When you take a simple idea and consider all the possibilities, you can come up with something more complicated than useful. Berk and Jeffrey decided to keep things simple with the first designs and a process of elimination helped them to find the more useful features.
"The things we left out say a lot more about our philosophy and vision than the things we actually chose to include," says Berk. "So we went through quite a long phase of testing new technologies and functionalities before we ended up with the final list of specs and features."
The bag comes with an Android and iOS based application that can connect a smartphone to the Phorce bag via Bluetooth. Through the app, owners can check how much power is left in the battery and get a notification if the bag is left behind.
Berk and Jeffrey looked at a number of ways to connect a bag with a smartphone before settling on their solution. "We went with BlueTooth and an app because people are used to using apps and they have BlueTooth with them wherever they go," explained Berk. "Because it is installed in the bag and on a smartphone you're not relying on external networks like Wi-Fi or other technologies."
"Bags so far have been this passive product you use to put your stuff in," says Berk. "We wanted to make it do much more and make it interactive, turn it from a passive object that no one cares about to something that as a user you have a bit of an emotional connection with."
"It's a new type of experience to open up your phone and communicate with your bag," he continues. "It's hard to explain but I think it's something people will love. It's just a really cool and useful feature."
You might think that with Berk's history of working with solar power that the pair might have gone for this method of providing power, but Berk says that consumers are a little too hungry for solar to be the right solution.
"We started from scratch to work out which technologies we wanted to include. We needed something that it was extremely powerful and not too heavy," says Berk. "We wanted to charge thousands of devices so we included three high-speed USB charging ports so you can plug in any device and a little cable management system so you can keep all of the cables out of the way and safe."
Phorce uses the latest lithium technologies to be as lightweight as possible. At only 1.7 kilos, that's not too bad – providing you don't carry bricks around in addition. Berk says that it battery can go for days or even weeks with careful use without having to plug it in to recharge and that it can juice up an iPhone over eight times before running out.
It's no surprise that with all of this work and research, Phorce has a number of patents pending.
Berk and Jeffrey took a minimalist route for design to make the bags more functional. "We removed a lot of unneccessary things like flaps and details and created a clean-looking shape so it doesn't look as though you're going on a military mission. It's a modern, minimalist bag," says Berk. "The no frills design is unisex. We don't target men or women specifically. In terms of colours we have black and red. As we move forward we can deal with the colours and introduce different masculine or feminine colours."
The laptop pocket holds most laptops up to 14 inches and all MacBooks up to 14 inches. An angled zipper holds your computer in place snugly and layers of padding under the bottom and where your bag makes contact with the body helps to avoid dings while traveling.
"I now know more about bags than I thought I ever would," laughs Berk. "I was never really into bags until I realised how important they are to our mobility. Even visiting factories and developing our own fabric for increased water resistance, you learn a tonne about how they are made and the process leading up to the product. It's quite a lot of work to create a good bag."
The bags can be altered depending on how you prefer to carry them, from being slung over one shoulder, carried on your back like a rucksack or slipped over the telescopic handles of a roller case if you have more luggage.
It's not a bad start for trying to solve the problem of getting the right sort of bag for people who travel with their computer.
Initially the Phorce app will talk to you about your battery life and let you know if you have left the bag behind. But from here Berk has some big plans about where to go next.
"This is the start of a platform," he says. "What we tried to do is come up with a completely new concept. From this platform we can add different sensors. In future we plan on adding technologies, sensors and chips including GPS. It's the start of turning the bag into something that communicates useful information to you. We have a really good start for that platform and we plan to expand that over the years to come."
TNW team travels near and far for work and that means we have to tote our kit around with us. Spotting something nifty like a talking bag, could help the more absent-minded in the team manage their luggage (by absent-minded, I mean me).
It's an interesting addition to the Internet of Things idea. Getting data from inanimate objects might seem a bit wild without a practical application. If my bag can tell me that I've left it behind and offer my phone a little more life, then the future looks hopeful for other items. Anyone know where I left my keys?
➤ Phorce
Image Credit: Dan Kitwood/Getty Images
New Android malware took control of 620,000 phones in China to spam costly texts, collect personal data
A new piece of Android malware dubbed "Bill Shocker" has been discovered in China, after infecting some 620,000 users in the country. The threat is capable of SMS spamming from the infected device, offering remote control for the malware authors, collecting personal information, and even upgrading itself to newer versions with more functionality.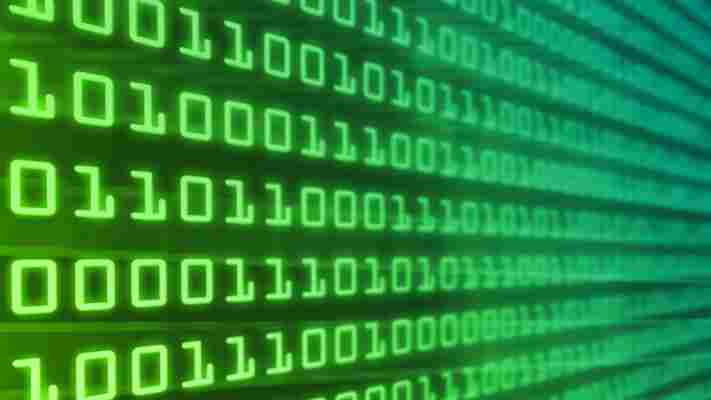 The findings come from the security research firm NQ Mobile , which used its RiskRanker cloud scanning engine to figure out Bill Shocker is more than your basic piece of Android malware. It comes as a kit designed by malware developers to infect several of the most popular apps in China, including Tencent QQ Messenger and Sohu News. The infected versions of these apps are then distributed by third-party online app stores and retail installation channels, according to the company.
Once you install an infected app, Bill Shocker is downloaded to your device in the background. The malware authors can optionally take remote control of your device, including the contact list, Internet connections, dialing, and texting functions.
From there, Bill Shocker uses the device to send spam text messages so that those behind the scheme can generate revenue from advertisers. In many cases, NQ Mobile said the threat surpassed users' texting quotas, subjecting them to additional charges.
NQ Mobile has alerted Chinese mobile carriers of the threat to prevent its further spread and is offering a free anti-malware app to help protect all Android users. You can download it directly from here .
It's worth noting that while 620,000 mobile users is nothing to scoff at, it's actually less than 0.25 percent of the total number of Android users in China. This is hardly an epidemic.
Nevertheless, the security firm has offered the following common-sense tips to avoid having your Android phone getting infected with malware:
Only download apps from trusted sources, reputable application stores, and markets; check reviews, ratings, and developer information first.
Never accept application requests from unknown sources, and closely monitor requested permissions.
Be sure to install a trusted security app that can scan other apps you download.
In short, stick to the Google Play Store. While threats like this one are rare, when they do occur, it's almost always thanks shady third-party app stores.
See also – Android malware surged in Q3? Sure, but only 0.5% came from Google Play
Image credit: Flavio Takemoto