The Makerbot Digitizer , a 3D Desktop Scanner prototype that analyzes real-world objects and generates designs compatible with its 3D printer line, is going on sale next week. The company fired off a mass email to its mailing list letting those who signed up know the device was almost ready for their grubby hands.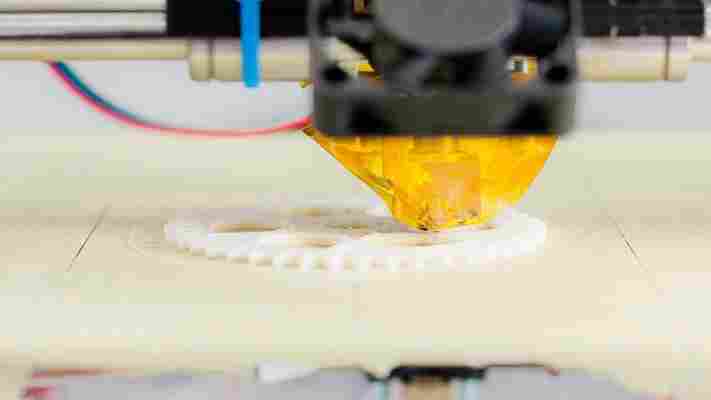 The email included a list of features to refresh your memory:
Simple, yet sophisticated software creates clean, watertight 3D models with just two clicks.
Get a 3D digital design file in just minutes.
No design skills, 3D modeling or CAD expertise required to get started.
Outputs standard 3D design file formats that can be modified and improved in third-party 3D modeling programs, like Autodesk's free software MeshMixer.
Easily upload your unique scans directly to Thingiverseom.
The message did not disclose pricing details.
See also – The future: MakerBot's badass 3D scanner prototype lets you replicate real-world objects
Top Image Credit: Shutterstock
Samsung announces new Series 7 15 touchscreen laptop and 13 ultrabook
Samsung has been staggering its CES announcements to arrive early, and it has just announced two Windows 8-based additions to its Series 7 laptop lineup – the Chronos and the Ultra.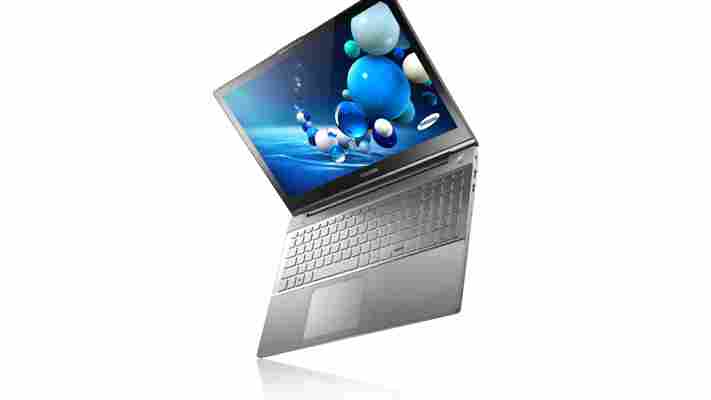 The Chronos (pictured above) is a 15.6-inch laptop that comes standard with a multi-touch screen. It weighs 5.8 pounds and comes packed with a 2.4 GHz Intel Core i7 processor and an AMD Radeon HD 8870M GPU. It comes with 4 or 8GB of RAM, expandable up to 16GB, and a max 1TB hard drive.
The Ultra is the slimmer ultra book counterpart, with a 13.3-inch display. It weighs 3.2 pounds and is powered by an Intel Core i7/i5 ULV. RAM maxes out at 16GB and the SSD goes up to 256GB. Interestingly, Samsung will make a touch model with the option of 4G LTE connectivity. Both laptops have a full HD screen resolution of 1,920 by 1,080.
Samsung's Series 7 line already includes laptops ranging in size from 14 to 17 inches, priced $999 to $1,499. It also sells the high- end Series 7 Gamer for $1,899.
All these minor announcements from Samsung are whetting our appetites for the really juicy stuff bound to be announced at CES next week. The company has scheduled a press conference for Monday, January 7th and and a keynote on Wednesday, January 9th , with the theme "Mobilizing Possibility." Wednesday's event will also include remarks from former US president Bill Clinton.
See also: Samsung unveils its 'future-proofing' Evolution Kit to bring new features to its 2012 Smart TVs and Samsung teases innovative design for upcoming TV launch at CES
Microsoft to launch the Surface RT in Russia this Thursday, pricing still unconfirmed
Microsoft has announced today that it will be launching the Surface RT in Russia on April 4.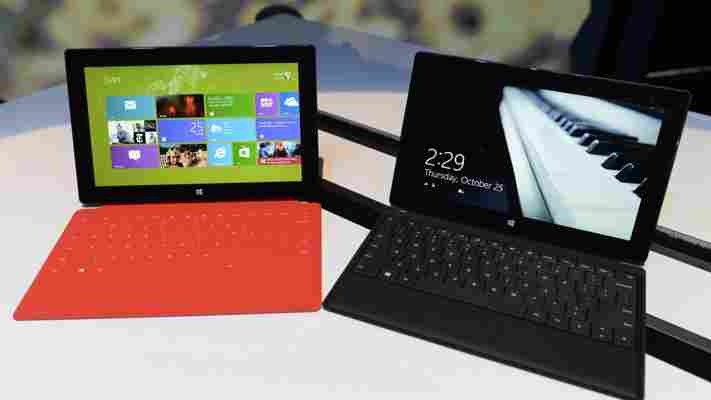 Consumers will be able to buy the tablet and laptop hybrid from an M.video store, one of the largest consumer electronics retailers operating in Russia, right in the middle of Moscow.
Microsoft has emphasized that this "is not an April Fool's joke" and we're inclined to believe them, given that the Surface RT was confirmed to be launching in Japan, Mexico, New Zealand, Russia, Singapore and Taiwan late last week.
To drum up some hype for the product, Microsoft will also be putting on a concert called "brigade at" featuring Ukrainian pop-singer and television presenter Vera Brezhneva , at the Neglinnaya Plaza shopping center from 6pm. Consumers will be able to go hands-on with the Surface RT at the event, and also be in line to receive some freebies if they choose to buy it there and then.
There's no word yet on pricing or when the device will be launched for the other confirmed regions. Given the speed of this launch though, it's likely to be sooner rather than later.
Microsoft also confirmed last week that the Surface Pro, which runs the full version of the Windows 8 operating system, would be coming to Australia, China, France, Germany, Hong Kong, New Zealand and the United Kingdom. Again, no word on timeframe however.
The Surface RT is Microsoft's first foray into tablet hardware and it's been pushing it hard as the bastion of the new Windows 8 mobile operating system.
Sale figures have been scarce, although reports have suggested that Microsoft has sold roughly 1.5 million Surface RT devices. In addition, the company has reportedly shifted around 400,000 Surface Pro units in a little over a month.
Microsoft has neither confirmed or denied the figures, but if true, it suggests that the device hasn't been selling anything like as well as its closest rivals the iPad, iPad Mini or Amazon Kindle Fire.
International availability will inevitably improve the Surface RT's odds of being a success. The company already has a substantial advertising campaign for the device, and Windows 8 has been planted firmly in the public conscience due to the wider rollout on desktop computers.
Microsoft will be hoping, therefore, that sales in new markets such as Russia can give the device some fresh momentum moving into the second quarter of 2013.
Image Credit: TIMOTHY A. CLARY/AFP/Getty Images