Motorola today announced it is offering yet another discount for the Moto X: students can now grab an off-contract device for just $339 (compared to $399 off-contract or $49 with a new two year contract). Furthermore, the Moto Maker customization tool now has a College Collection design gallery, featuring pre-configured color combinations as well as logos and team names for 40 schools (and counting):
It's worth noting that the logos are courtesy of clear cases by Uncommon and aren't actually printed onto your phone (so if you're getting one just for March Madness, you'll be happy to know it's removable). If you don't see your favorite team, you can mix and match with the new color palette to create the combination you want. In fact, Motorola has added nine new back colors and three new accents to its Moto Maker palette just for the occasion.
➤ Motorola College (valid du address required for discount)
See also – Motorola slashes Moto X's wood finishes from $100 to $25, reveals three new designs coming January 21 and Motorola stops voiding developer device warranties when owners request unlock codes, reinstates old warranties
Image Credit: Remy Gabalda / Getty Images
A complete roundup of reviews of Apple's new iPad from across the Internet
The first reviews of the new iPad are in and have been published online. In order to give you an early idea of user experience of the device — which notably includes a retina display — and help assess whether it is worth your money, we've combed the Web to serve up a complete picture of what's been said about the new iPad so far.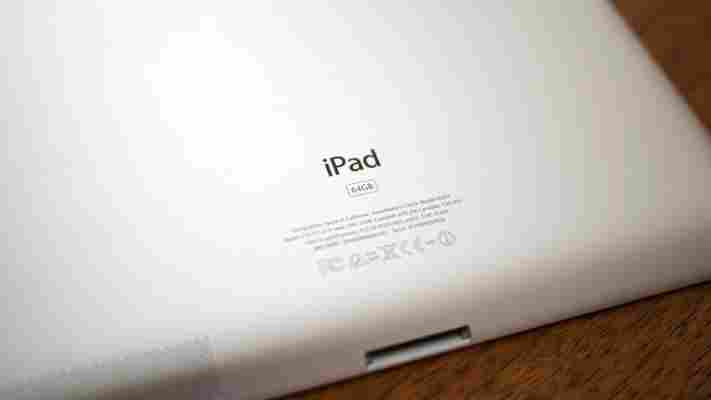 To summarise in brief, all of the reviewers are very impressed by the retina display, while the new and improved cameras and surprisingly long-lasting battery life is noted too. LTE is noted as an important addition as it allows far greater performance on the go, but the 4G mobile broadband technology is only available in some countries, such as the US, right now.
Most reviewers believe that the new iPad will take Apple even further ahead of the competition in the tablet space but there is a question mark over whether the changes are enough to tempt existing iPad 2 owners to buy the new device.
Here then, are the views, opinions and takeaways of 12 reviewers who've trialed and tested the new iPad in advance of it going on sale on Friday .
Loop Insight's Jim Dalrymple is bowled over by the device's retina display, here's what he says about it:
The device gets praise from David Pogue in the New York Times but he says that, while it is improved, it doesn't merit an upgrade from the iPad 2:
Joshua Topolsky of The Verge is also impressed by the retina display, which he believes has put Apple even further ahead of it competition in the tablet space:
The screen is also the key feature for the device for The Telegraph' s Shane Richmond , who compares the third-generation iPad to the iPad 2, its predecessor, noting that the difference is significant:
Slashgear has an indepth review of the new tablet and, in the conclusion, Vincent Nguyen explains that the device would get the approval of late former Apple CEO Steve Jobs as it is "the epitome of the Post-PC world":
AllThingsD's Walt Mossberg praises the new iPad for packing in more feature without affecting batter life. On the screen, Mossberg calls it "spectacular":
In his iPad review at Daring Fireball , John Gruber explains that with its increased RAM and camera improvements, the new device is what he had asked for when he first got his hands on the iPad 2.
On the retina display and overall summary, he says:
Macworld's review of the new iPad is thorough, as you'd expect. Focusing on LTE, Jason Snell is impressed by the speeds he saw using LTE on the device:
Like other reviewers, though impressed by the device he says that iPad 2 owners "shouldn't fret" about an upgrade:
MG Siegler, writing at TechCrunch , is hugely impressed with the new iPad which, he admits, he had expected to be a disappointment as Apple's technology advances often make it a victim of its own success:
According to Siegler, the product is a must for iPad 1 owners, while those with the iPad 2 will be very tempted to splash out:
Guardian technology editor Charles Arthur published his report a little later than the rest, all of which are US-based, but it is no less of a read than any others. Indeed, though he praises the device as being way ahead of Android, Arthur is the first reviewer to really look at what is missing from the new iPad, he says:
He admits that these shortcomings aren't essential for a tablet, but the pause to assess what is missing represents refreshing balance. Like many other reviewers, Arthur concludes by saying Apple has increased its lead in the space with its new device:
And, from a British point of view — where LTE is not available — he explains that the older iPad 2 is now a better deal than ever:
USA Today's Edward C. Baig calls the new iPad a "delight", and says that its retina display is "a screen to die for". However, he speculates that it will  be difficult for existing iPad 2 owners to justify the purchase:
Bloomberg's Rich Jaroslovsky is massively impressed by the screen on the new device, saying:
Jaroslovsky says that "with a minimum of effort [Apple has] lapped the field" and put itself further ahead of its competitors with the new iPad. However, he believes that there is little need for existing iPad 2 owners to upgrade to the third-generation device as it is "designed to maintain Apple (AAPL)'s huge lead in the tablet wars, rather than to extend it."
Fox News focuses on the difference between the outside — which is similar to the previous version of the iPad — versus the upgrade hardware and features, saying that the device is a "giant leap" for those who appreciate tablets:
With the device going on sale this Friday, you'll soon have the chance to give it your own hands-on review, if you're one of the first buyers that is. But in the meantime, we're interested to hear your thoughts based on what you've heard and seen so far.
Will you be buying the new iPad? If you already own an iPad, can you justify the purchase? Do Android and other tablets still appeal to you?
This folding car could change the way we travel in cities [Video]
CityCar is a project being developed by MIT Media Lab which could change the way we move around cities.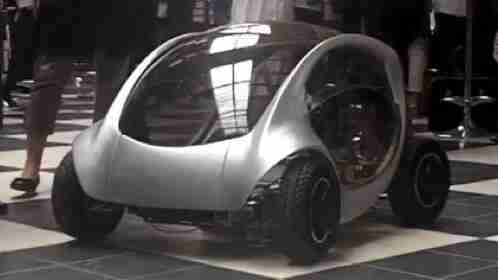 It 'folds up' to save space, can turn in a circle on the spot and is designed to be rented for trips around the city. Currently being shown off in a half-size prototype form, it's due to enter production in Spain in 2013. We caught up with one of the team behind it, William Lark Jnr, to find out more at Media Evolution's The Conference .