National Geographic recently launched a new section on its website called Field Test , giving readers a pretty unique look at the behind-the-scenes stories from its photographers.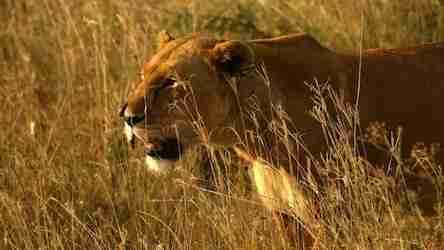 Starting out with photographer Michael Nichols, National Geographic's Field Test takes us into the heart of Africa, in the Serengeti National Park in Tanzania, giving us a little bit of insight into how the up-close-and-personal wildlife photos are taken, what technology was used, and of course, we get to see some gorgeous photography in the process.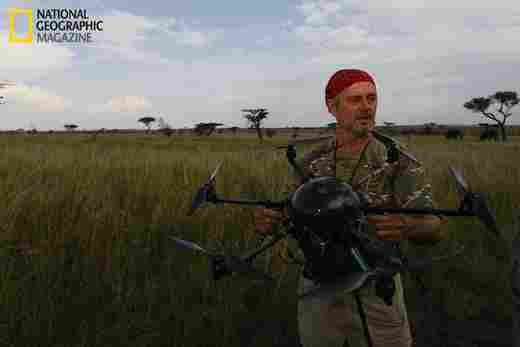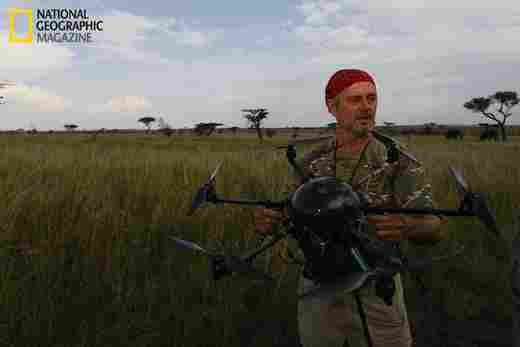 The section not only gives insight into the amazing innovations in the field of wildlife photography, as is shown in the image above, but the photographer has also had the chance to convey his personal thoughts through dispatches sent to National Geographic, with about 15 already posted.
The gadgets you're going to come across in Field Test go much further than just using hefty DSLR cameras. In order to get close-up shots of the Serengeti lions, Nichols and his team use a micro-copter , a remote-controlled toy helicopter which can carry a still camera, and literally dangle it right over the heads of the lions to get shots like the one you see below.
It doesn't end there. The team has at its disposal a remote controlled car , digital cameras modified to shoot infrared images at night, and most interesting of all, camera traps that have been modified to suit the photographer's needs.
Camera traps are usually triggered by movement, but Nichols had a camera trap specifically designed, equipped with a live video feed. Nichols and his team were then able to sit back and wait from a distance, monitoring the feed, and once the action started, "they were able to trigger the multiple still and video cameras they had set up to capture the wildebeest jumping off the cliffs into the river and swimming across—while actually viewing what was going on in the camera viewfinders."
The stunning wildlife photos featured in Field Test are all the more fascinating knowing what technology was used to capture those images, and accompanied with Nichols' personal accounts of each day, makes it a must-see for any photography buff.
RIM announces free BlackBerry 10 app submissions, guarantees you'll earn $10k if you make $1k
Research In Motion today announced its plan to get developers thinking about BlackBerry 10 apps. The company is pushing two strategies: Built for BlackBerry and the $10K Developer Commitment.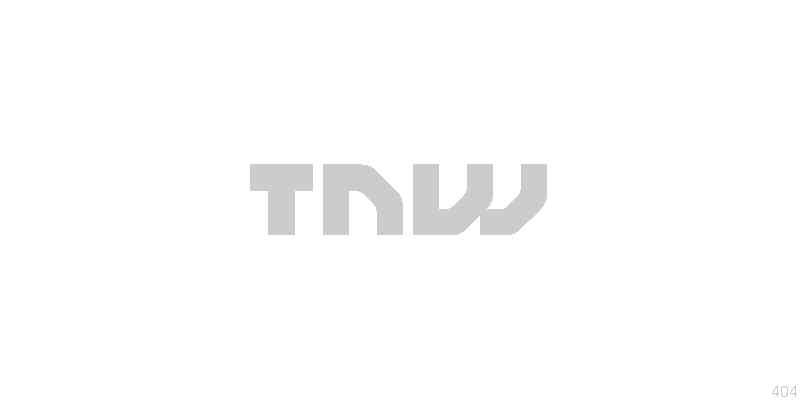 The Built for BlackBerry program, which is coming this fall, allows you to submit BlackBerry 10 WebWorks and BlackBerry 10 Native apps for free. There will be a price tag eventually, but for now the company isn't saying what that will be. If you participate, you will be get a "Built for BlackBerry" quality status, which you can display on your site, in the BlackBerry App World storefront, and anywhere else you market your apps.
The $10K Developer Commitment is what RIM calls its strategy for "putting our money where our mouth is." If your app earns at least $1,000 USD on its own, but less than $10,000 USD, RIM will pay you the difference between the revenue you earned and $10,000 USD. Developers are only eligible to receive this one time. RIM says its "dev community is the best out there" and this is how it is rewarding its contributors.
There are, of course, some requirements. You must submit your BlackBerry 10 app to BlackBerry App World prior to the launch of BlackBerry 10 and your app needs to independently earn $1,000 USD in net revenue in BlackBerry App World. Unfortunately, RIM wouldn't share when the former will be, but it did say there will be "specific dates" – note the plural.
This is a bold strategy for RIM; hopefully the company won't lose to much money in propping up its app ecosystem. The latest rumors, courtesy of Pocket-lint , suggest the company is planning to launch six BlackBerry 10 devices. The company knows better than anyone that if there no apps, then the number of BlackBerries it ships really doesn't matter.
See also: RIM announces BlackBerry Enterprise Service 10, launching alongside BB10 devices in Q1 2013
Image credit: stock.xchng
Hands-on with Amazon's new front-lit Kindle paperwhite: A brilliant lighting solution and great touch
Today at Amazon's Kindle event in Los Angeles, we got a chance to get our hands on the new Kindle paperwhite and the new Kindle Fire HD 7″ models and generate some first impressions. The Kindle Fire HD 8.9″ flavor was restricted to executives only, so we had Amazon's head of Kindles Peter Larsen demonstrate it for us, that will come in just a few, but for now we have a look at the paperwhite.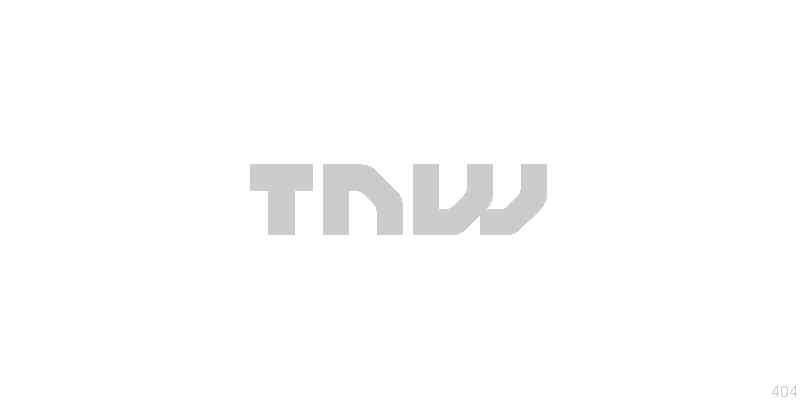 The Kindle paperwhite is a gorgeous addition to Amazon's Kindle lineup. It features a fiber-optic-like lighting array that keeps the screen bright, but aims away from your eyes, to prevent the fatigue so commonly associated with LCDs. It's really a fantastic take on lighting a screen and, at least in initial testing, it works extremely well.
The Kindle Paperlight, as is usual for these devices, incredibly light. It's designed to disappear in the hand so that you concentrate on the reading material at hand.
The biggest upgrade to the paperwhite, outside of the front light, is that it's a capacitive touch screen, instead of resistive or infrared-sensor-based like the previous Touch model. This makes the touch response very, very good. There is some tiny bit of lag here and there, largely having to do with the display more than touch actions, but overall it's magnificent. Changing the brightness of the display, for instance, is a smooth operation as you slide your finger up and down the screen.
This looks like a fantastic addition to the Kindle lineup and will likely become the standard for all Kindles as the price of manufacturing goes down.
The new Kindle Paperwhite is only $119. Kindle Paperwhite is available for pre-order and ships October 1. Kindle Paperwhite Wi-Fi + 3G is available for pre-order starting today and also ships October 1 for $179.
For more, check out our roundup of everything you need to know about today's event. We'll have a video overview of all the models soon.