Nokia's newest handset, the mid-range Lumia 625 , is now available to buy in the UK on contracts starting from around £21 per month.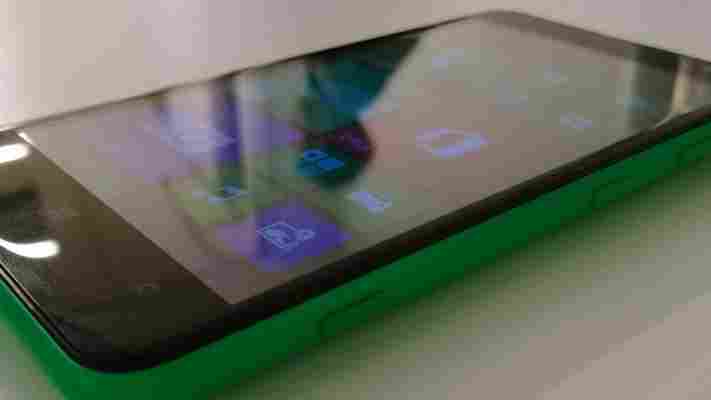 The Windows Phone 8-based, 4.7-inch display-equipped smartphone is available from O2, Vodafone, EE, Carphone Warehouse and Phones4u from today on contracts, and will also be available for £179 on pay-as-you-go from August 28. That contract pricing isn't quite set in stone, as operators have the final say, but Nokia said contracts will be "indicatively priced at around £21 per month".
While no range-topper like the Lumia 1020 , the 625 is no slouch and highlights from the spec list include a 5-megapixel camera, 1.2GHz dual-core processor, 4G LTE connectivity, and 8GB of on-board storage. You can also change the color of the device by swapping the coloured shell on the rear. Black, white, orange, yellow or green are available, but Nokia is also offering customers (for an unspecified limited time) a free orange, yellow or green shell if they buy a handset with a white or black shell.
➤ Nokia
Withings' Smart Body Analyzer goes on sale to measure your weight, heart rate and the air around you
First revealed at CES in January , the latest in Withings ' range of Internet-connected body scales, the Smart Body Analyzer, has today gone on sale.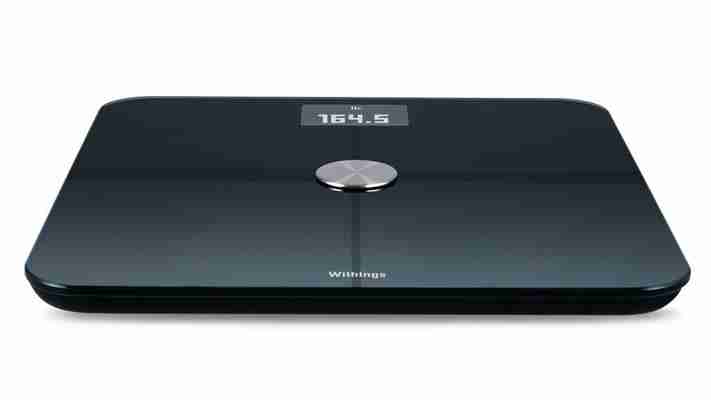 Like previous models, the scale measures weight, fat mass and body mass. In addition though, this new flagship entry in the range measures users' heart rate and the quality of the air around it.
Heart rate is a pretty logical addition to the device. As Paris-based Withings notes, resting heart rate can be a good indicator of a person's physical health. On the face of it though, air quality seems a little more of a gimmicky addition – the quality of air we breathe varies depending on where we are, and we're not going to carry the scale around with us. However, this turns out to be all about good quality sleep.
The device measures the ambient temperature and carbon dioxide level. As Withings puts it, "High levels of CO2 can produce a range of adverse health effects: deterioration of sleep quality, headaches, dizziness, restlessness, difficulty breathing, increased heart rate, sweating, etc. By monitoring and managing indoor air quality, people can live and sleep in a healthier environment." So, make sure you place the scale in the bedroom rather than the bathroom to make the most of it.
As with all Withings devices, information collected when you stand on the scale is immediately sent via WiFi to the accompanying cloud service, which you can access via the Web or iOS and Android apps. Withings data can also sync with third-party fitness services like Fitbit, RunKeeper and MyFitnessPal.
The Smart Body Analyzer costs $149.95. That's a lot of money for something you'll probably spend no more than a few seconds per day using, but the real value here is in the data it collects and the ability to view your changing health over time.
➤ Withings
Toshiba P875 review – A workhorse of a laptop that might break your back but not your bank
Let's talk laptops. Nope, not Ultrabooks or MacBooks of any flavor. I want to talk about good old sturdy, desktop-computer-replacing, too-big-to-be-truly-portable laptops. I'm a sucker for these beastly things mainly because of how much power they manage to pack in relatively small packages. The latest of these to grace my desk has been Toshiba's $700 Satellite P875 .
First off I should admit that I'm a long-time fan of Toshiba laptops. I've bought four of them on my own dime over the years, and I've recommended them to many. The company tends to go easy on the crapware, their support has been (in my experience) stellar when needed and their devices lean toward the more premium for materials. The same can be said about the P875, so let's dig in.
It's a big device, weighing just a touch under 7 pounds with a 17-inch 1600×900 resolution screen. We could gripe for a moment about it not being a 1080p display but the included Intel HD graphics would likely choke on it anyway so let's just leave well enough alone and we'll get in to details in a moment. The case is done in an etched aluminum that, while thin enough to be lightweight, is unfortunately too thin to avoid flex.
Along the sides you'll find four USB 3.0 ports, the stalwart VGA connector, a tray-loading double-layer DVD recorder and a memory card reader. Nothing overly fancy, but the multiple USB 3.0 ports are handy, and the included HDMI is a nice touch as well. Yep, there's VGA, but bear in mind that we're not talking about something sexy and sleek. This is a utilitarian workhorse, with the accouterments to show for it.
The island-style keyboard is responsive, with a better overall feel than most that I've used outside of Apple's. But there's some bounce to the stamped aluminum top, so anything more than light pressure gives a bit of a trampoline effect. A 10-key keypad to the right of the keyboard is nice, but pretty standard fare for 17-inch devices.
The trackpad is…decent. It's a solid surface, with touch zones for clicking. Tracking and left clicking are generally very responsive, but right clicking tended toward the finicky side unless I was truly far to the right. In short? Use a mouse. You'll thank me later.
Now back to that display. It's a glossy screen, which manufacturers keep using despite any semblance of common sense. Off-axis viewing is decent at best, but if you're anywhere more than about 30 degrees to the side or too high then you're going to have a bad time.
So you might be wondering why we bothered to do a review of such a milquetoast machine. That answer lies in two specific areas – audio and processing speed. Toshiba somehow got Harman Kardon to come along for its budget-friendly ride, and the results are beyond impressive. Of course the audio is lacking in low end, but the mid and high ranges are so incredibly good that the lack of bass is completely excusable.
And that processor. Holy cow. Somehow Toshiba has managed to take a dual-core Ivy Bridge Intel i5 and make it scream. Yes, I'm serious. In every single task that I performed with the P875 I was beyond pleasantly surprised with how fast this machine really is. I thought that, perhaps, the other components were deserving of the credit but a 5400 RPM hard drive and a moderate 6 GB of 1600 MHz memory don't add up to the performance that I have been seeing.
Of course Intel is deserving of some credit here. The low power i5 chips are exceptionally popular not only because they're relatively inexpensive but also because they offer an inordinate amount of bang for the buck. But when you fire up Toshiba's Windows 7 (and now Windows 8) installation you'll notice that it's also been spared from the overabundance of crapware that we typically see in big-box retailed devices. So kudos are due on both ends of this spectrum.
So the question is this – Should you buy it? For that answer you have to consider what you want to do with this laptop. It's really too big to be comfortably portable, especially in this day of the MacBook Air and Ultrabooks. But it's also about half the price of the higher end thin-and-light devices. It's a workhorse of a machine that is equally at home playing some light video games (I tested League of Legends, World of Warcraft and Diablo 3, all of which were very playable at medium or higher settings.) as it is using its expansive screen for spreadsheets.
If you want an upgrade to an aging laptop of the same caliber, or you're looking to rid yourself of a desktop, then you'd be hard-pressed to find another device in this price range that will give you the performance of the Toshiba P875. Buy it today, get the cheap upgrade to Windows 8 and you'll be set for the next three to four years. That's a lot of runway for a little bit of cash.