Boston, Massachusetts-based WobbleWorks was hoping to raise $30,000 on Kickstarter to fund the development of 'the world's first 3D printing pen' , dubbed the 3Doodler .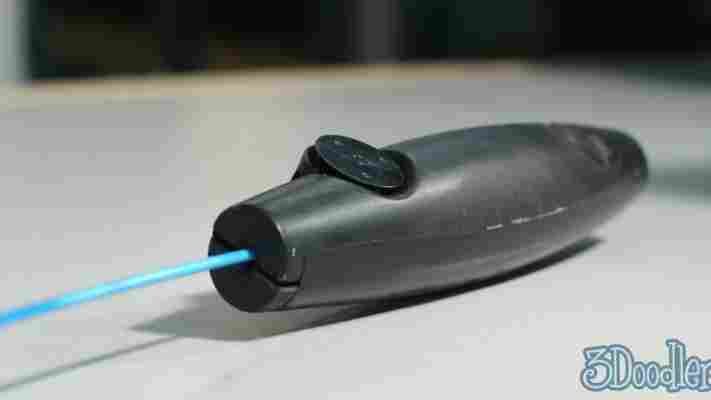 Yesterday, the campaign hit the $2 million funding mark , from over 23,000 backers, with nearly three weeks left.
As the company touts in a press release , that means the funding goal has been veritably smashed , by over 6,774 percent so far, courtesy of people within the "tech, design, crafts, and architecture communities" who are pre-ordering the pen in droves.
It's worth noting that the company raised the first $1.3 million in the first three days of the campaign, so it will be interesting to see how much longer it can keep up the upward trend.
WobbleWorks describes the 3Doodler, which it expects to start shipping by September 2013, as a 3D printing pen that allows people to draw mid-air and create 3D versions of their doodles and ideas.
The company is hoping to keep the price around $75.
Also read:
Kickstarter comes of age as crowd-funded documentary 'Inocente' wins Academy Award
Android-based gaming console OUYA will start shipping to Kickstarter-backers on March 28
Meet the woman behind the Mio Alpha, a sleek strapless heart rate monitoring watch (video)
Images credit: WobbleWorks
NPD predicts 2013 will be the year that tablet shipments finally overtake notebooks
Nowadays, it's not really a question of whether tablet shipments will surpass notebook shipments, but when. Back in July 2012, NPD forecasted 2016 as the year , but today it's saying this year will be it.
More specifically, NPD estimated tablet shipments will reach more than 240 million units worldwide in 2013, compared to the company's projection of 207 million notebook shipments this year. This gap is significant enough that, even if NPD's estimates are out by some margin, tablet numbers will still overtake those of notebooks.
In fact, NPD has adjusted its tablet shipment growth in 2013 to 64 percent year over year. To put that number into context, NPD previously said it expected a compound annual growth rate of 28 percent over the next five years.
Just last month, an NPD analyst noted that "many observers" believe tablet shipments will surpass notebook shipments in 2013 or 2014. Now the whole company is betting on 2013.
The question is, what forced NPD to adjust its predictions by a good three years in just six months? The company says that it underestimated Apple's rivals.
Essentially, the tablet market in 2012 was largely dominated by "one major player" but "shifting market dynamics" (read: Android and Windows 8) has led to a greater variety of choices. The price war we outlined just a few months ago has undoubtedly helped as well.
The other reason is the rapid development and adoption of new screen sizes. NPD says this is allowing both large and small brands to gain market traction in multiple regions thanks to new demand for tablets, especially in developing countries.
For example, NPD noted that in 2012, China surpassed EMEA to become the second-largest market for tablet shipments. It estimates the world's most populous country will have 27 percent of the global tablet market in 2013 with shipments of 65 million units, driven mainly by small local brands.
North America is tipped to remain the largest market with a 35 percent share (85 million units). Since, in 2012, China and North America both saw tablets surpass notebooks in 2012, it's only a matter of time for it to happen worldwide.
In 2012, the market was led by Apple's 9.7″ iPad, while 2013 promises small tablets with 7″ and 8″ screen sizes to dominate. NPD says these smaller tablets will account for 45 percent, or 108 million units of the market this year, overtaking the 9.7″ size, which will account for 17 percent share or about 41 million units.
See also – How the tablet market evolved in 2012: Apple, Google, Samsung, Amazon, and Microsoft go to war
Image credit: Adam Ciesielski
The ZenDock Kickstarter project offers an elegant way to dock your MacBook Pro
Cobbling together a docking setup from a hodgepodge of cables, dongles and connectors for our carefully-designed laptops is a minor tragedy. Zenboxx wants to change your MacBook Pro's fate with a dock that matches its unibody aluminum casing.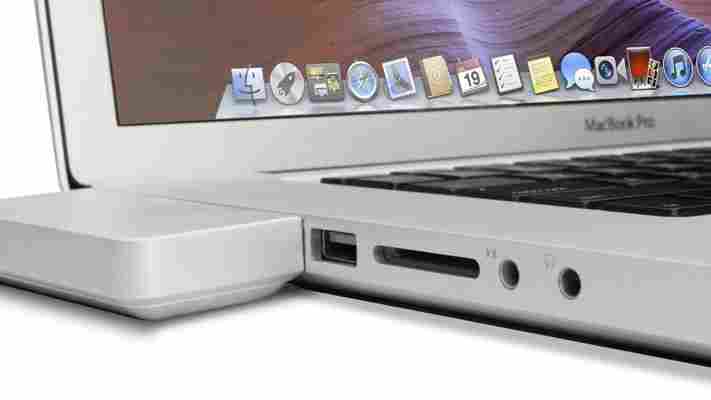 The startup has just launched a Kickstarter project for the ZenDock Pro and ZenDock Retina.
Since the crowdfunding project is just getting off the ground, it's hard to tell just how well the dock matches Apple's own materials, but the company says its products are "precision milled from solid blocks of ultra high quality T6061 aluminum, anodized and bead blasted" and the photos suggest that they do match up quite nicely.
The base of the ZenDock Pro comes with Gigabit Ethernet, Firewire 800, Mini DisplayPort, three USB 3.0 ports (USB 2.0 on legacy MacBooks) and microphone and speaker connections. The ZenDock Retina features Mini DisplayPort, three USB 3.0 ports, microphone and speaker ports, an optional Gigabit Ethernet adapter and a Thunderbolt compatible pass through on the topside connector. MagSafe and MagSafe 2 chargers come separately, but there is space carved out in the dock for the plugs.
The docks look good, though it'd be nice to have built-in Ethernet on the Retina version, as the USB adapter really kills the whole Zen mojo.
The Zendock Retina is compatible with both the 13-inch and 15-inch models, and the ZenDock Pro works with newer 13, 15 and 17-inch versions that have the correct port lineup.
Zenboxx says it already has fully working prototypes and is ready to enter production. It expects to deliver models to backers by this October, though it did caution that any problems with its manufacturers could delay the shipping date.
The planned retail price for the docks is $179. Kickstarter backers can get a copy for a pledge of $129 or more. That's fairly competitive with existing dock solutions, especially if you're willing to pay extra to have the look and feel of the dock match your shiny MacBook Pro. The six-month wait is a pain, but on the bright side, it's long enough to forget about it so you'll be pleasantly surprised when it does arrive.
➤ Zendock