Rumors of a new Microsoft video game console are rife at the moment , but that hasn't stopped the technology giant from continuing to support the Xbox 360 with new multimedia apps such as NHL GameCenter , which is launching today on Xbox Live according to majornelsonom .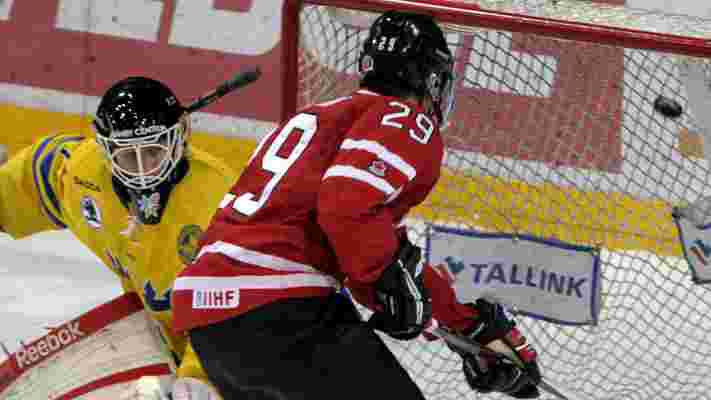 The app, available to download only for Xbox Live Gold subscribers, will give users the chance to stream all of their favourite ice hockey matches from their video game console. NHL GameCenter features real-time game scores, player stats and team standings for free, as well as the ability to watch some of the best goals, saves and hits from all over the league using the NHL VideoCenter feature.
If you're prepated to fork out an extra $49.99 for an NHL GameCenter LIVE subscription, you'll also be able to watch 'out-of-market' games live throughout the season. In addition, games that have already been played can be watched either in full, or as condensed replays. The latter will be available not only for the season which is about to start, but also the one from last year too.
Each stream will be available in high-definition, although it hasn't been specified yet whether that means 1080p or a lower resolution, such as 1080i or 720p. However, each match will also include the option to hear the home or away commentary, which is a huge bonus for anyone that cherishes good audio while they're watching.
Sports apps are increasingly looking to keep users engaged by linking them to news feeds, stats and other additional information related to their favourite team. NHL GameCenter is no different, allowing you to personalize the app "to get the information you care about most." That means you can follow-up to five teams in particular, choosing to receive either scores, player stats, upcoming fixtures, live games or a mixture of them all straight from the app.
Other notable features include a quick calendar view called Season Central, a quick preview of all the games in any given day known as Mini Guide, as well as voice and gesture control through the Kinect motion peripheral released in 2010.
There's also Split Screen, which means users can watch two matches simultaneously. It's a much sought-after feature from sports fans everywhere, and means that you can watch not only live games side-by-side, but also catch up with an old game if you prefer. In particular, I can see this being popular among fans who want to compare either the same game from last season, or when they were playing at the opposing rink.
The final feature, NHL Vault, includes on-demand access to more than 800 classic ice hockey games. "Watch some of the best Original Six battles from the 1960s or re-watch the best games from the Stanley Cup Playoffs through the years," the announcement said. "You now have the best way to watch these games on your big screen with Xbox 360."
NHL coverage is a huge addition to Xbox Live. Microsoft has always tried to sell the Xbox 360 as not just a state of the art video game console, but also an intuitive set-top box capable of streaming some of the best TV and movies.
ESPN is already available for watching NFL, MLB, NBA and other sports. NHL, therefore, has been the main missing link in the United States, and hopefully the launch of this app today will neatly plug the gap.
Image Credit: JUSSI NUKARI/AFP/Getty Images
GAME GOLF launches IndieGoGo campaign for new gadget and app that helps you analyze every swing
Golf is a notoriously difficult sport to master, but GAME GOLF, an app and wearable device that can track, analyse and share your individual performances, has launched an IndieGoGo campaign today to fund its product and help you improve.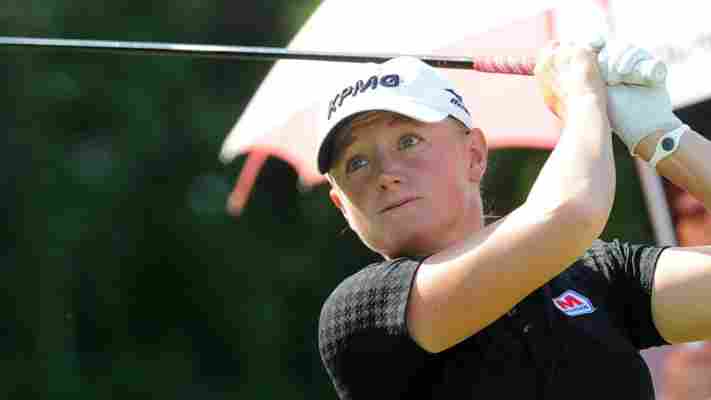 The solution, created by Active Mind Technology, starts with a small, almost cylindrical device called GAME that is clipped onto the player's belt and tapped at the bottom. A series of secondary devices, which look like small discs, then fit into the top of the user's golf clubs for additional data tracking.
When players are out on the green, they simply tap the top of the club's handle against the GAME device sitting on their belt, letting them know that they're about to retrieve a ball or start a new hole.
Otherwise, GAME GOLF tracks all of the user's data automatically, using a combination of positional technology, motion sensors and near field communication (NFC). All of it is then uploaded to the official app, where it can be reviewed or shared with other players.
The app can be used to review the trajectory of each shot – shown using Google Maps – as well as a whole host of counters for the number of shots taken, the par of the hole and more.
Active Mind Technology says GAME GOLF tracks all of the most important elements of the sport, including club-by-club performance, fairway accuracy, greens in regulation and putting – all of which are essential for knowing how to improve the next time you play.
The app also shows an overall Game Score that looks similar to the NikeFuel metric employed by Nike for its various fitness apps and gadgets – although it's worth noting that GAME GOLF also uses a badge system for milestones and achievements, similar to Foursquare.
GAME GOLF owners will have a profile, display picture and profile bio, which can be used to take part in leaderboards or post new activity to the app's internal stream and other social networks.
The hardware itself has been designed by Yves Behar, CEO of fuseproject and chief creative officer at Jawbone, along with the rest of the fuseproject team – and it really shows. "The design of the GAME GOLF app and product has been closely integrated: a beautiful and dynamic presentation of play data, easy and fun ways to share, non-disruptive hardware and experience," Béhar said.
The only concern revolves around battery life. Active Mind Technology suggests that it can last two rounds on a single charge – which isn't particularly impressive.
Otherwise though, if you're a keen golfer and want to improve your performance – this could be a perfect solution for working out how to improve your game and keep you motivated with each new round.
Active Mind Technology says GAME GOLF is the first in a series of devices that will be launched for soccer, cycling, swimming, biking, and other sports.
Image Credit: ROSLAN RAHMAN/AFP/Getty Images & GAME GOLF
Nintendo teases Miiverse app for smartphones, European release of TVii and new Wii U games
The quaint social network built by Nintendo specifically for the Wii U, called Miiverse, is getting an overhaul sometime in 2013 to include user-created communities and an app built for smartphones.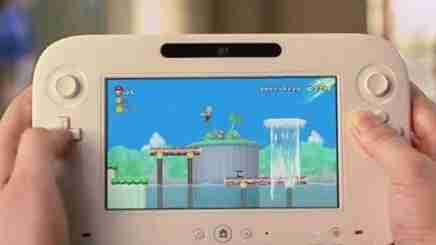 As part of a European Nintendo Direct presentation broadcast today, the company also confirmed a release of the popular Virtual Console feature on the Nintendo eShop, as well as a number of new games featuring the likes of Mario, Yoshi and Link.
Miiverse has become one of the standout features for the Wii U console, due in part to its focus on touchscreen based illustrations and family friendly status updates. At the moment, Nintendo has created a specific discussion, or thread, for each video game released so far on Wii U. Later this year though, users will be able to create entirely new communities and open it up for other players to contribute to.
It's quite an undertaking for Nintendo, which has decided to manually filter both posts and user profiles on the Wii U to ensure that nothing is inappropriate for children. The result has been a slower, but arguably more intelligent discussion about the video games being released on the system. Small details, such as an icon that proves whether the user has actually played the game, as well as the ability to take screenshots at anytime, has proven immensely popular with users looking for like-minded gamers.
Nintendo president Satoru Iwata also reiterated that a smartphone app for Wii U would be released "in the future", although a press release issued today has confirmed that a browser-based version will launch in Spring 2013 . The functionality of the app has not yet been revealed, although a screenshot used during the presentation shows a device, in landscape orientation, with a single status update from a Miiverse feed.
It could be a crucial glimpse of what the Miiverse app will eventually look like, although to be honest it's more likely a placeholder image taken from the Nintendo GamePad itself, which always displays the walled off social network in a landscape mode.
Regardless, the confirmation that a Miiverse app is still coming to smartphones is a huge step for Nintendo, given that they have previously all but disregarded mobile devices for any future video game releases . Checking individual communities, responding to private messages and even initiating purchases through the console's eShop is just some of the functionality that the video game giant could be considering.
Iwata also made reference to Nintendo TVii, the company's second screen media consumption app for Wii U users. While the software has slowly begun to roll out in Japan and the United States, Europe and other parts of the world have been waiting with bated breath. "I appreciate your patience," Iwata said meekly.
In the meantime, Nintendo said it would be expanding the Netflix app on the Wii U to additional European countries, which, in the United Kingdom at least, sits alongside LoveFilm as the only third-party apps at the moment.
To try to salvage the rather bleak Nintendo Direct presentation, Iwata announced a dizzying number of video games for the Wii U system. It included two new games for The Legend of Zelda series; a HD remake of the cel-shaded GameCube classic, called the Wind Waker; as well as an entirely new entry, which producer Eiji Aonuma said was still in a very early stage.
A new 3D Super Mario game is also in the works, built by the Nintendo EAD Tokyo Software Development team which created the critically acclaimed Super Mario Galaxy titles on the Nintendo Wii, as well as Super Mario 3D Land on the Nintendo 3DS.
A new installment in the hugely popular Mario Kart franchise will also be playable at the all important E3 trade show in Los Angeles later this year. Other confirmed titles include Yarn Yoshi, a new title from the team that created Kirby's Epic Yarn, an RPG mashup between the Fire Emblem and Shin Megami Tensei franchises, as well as a new JRPG from Monolith Soft, which worked on the JRPG Xenoblade Chronicles.
Rounding off the announcements was the unveiling of the Virtual Console for Wii U, a new piece of software that will be available from the Nintendo eShop. It will launch right after a system update in the spring, and include a selection of NES and Super NES games at launch. Game Boy Advance games will be added in the near future.
So it's all coming, ladies and gentlemen. Just not as quickly as we might have hoped.