Last month Nvidia announced that it would delay the first shipments of its Shield handheld gaming console, and today the company confirmed that the device will ship from July 31, according to Android Central (via The Verge ).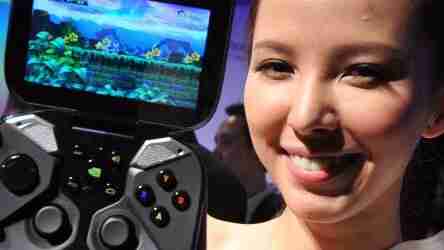 The initial delay came as a surprise — it was announced the day before Shield was due to begin shipping to its first customers — and it still isn't clear exactly why the five-inch touchscreen device was held up. Nvidia cited "a mechanical issue that relates to a third party component" as the reason for the delay, but the company hasn't provided any further color beyond explaining that it has been resolved.
The new date was communicated by an email to customers, and it means that the Shield will ship a month later than originally scheduled. Nvidia originally announced a June 27 release date in a double piece of news that saw the price drop from $349 to $299. The Android-based gaming device was first announced at CES in January.
When it arrives, Shield will fill a unique space within the gaming industry, as it's a portable Android handheld that's also designed to function as a console, streaming client for PC gaming and a set-top box.
iOS and Android have helped revenue from mobile gaming rise to the point that it was triple that of handheld gaming consoles in Q1 2013 , according to a joint report from App Annie and IDC. With that in mind, it will be interesting to see how the Shield — which straddles both categories as a Android-powered handheld — will perform in terms of sales and average revenue per user.
Here's Nvidia showcasing the device:
Image Credit: Mandy Cheng/AFP/Getty Images
Jabra's Supreme UC: 1 Bluetooth headset pairing flawlessly with 2 devices
Apparently it's that time of year when I review a bunch of Bluetooth headsets. The latest that I have for you is a unique solution from Jabra, called the Supreme UC . Its twist is that it pairs with two different devices, so you can use it for PC calls and then easily flip over to a regular phone call as well. Does it work as advertised? Read on, my friends.
Like yesterday's Freedom from Jaybird , the Supreme UC ships with a load of accessories. It charges via micro-USB, so you'll get a singular cable, plus a car charger and wall adapter. My review unit was charged when I took it out of the box, but there's a stern warning to make sure that you're fully charged before using it the first time.
It also ships with a small carrying case, as well as a Bluetooth USB adapter, in case your computer doesn't have the feature natively. Bluetooth 3.0 is the fare of the day. The Supreme UC can stream audio, but it can't control it.
I tend to prefer boom-style headsets, as they generally pick up your voice better than those that are simply dots hanging from your ear. The Supreme UC doesn't disappoint in this regard, doing a stellar job of picking up my voice in a variety of situations. The device can be worn on either side of your head, simply by flipping the ear loop. It's comfortable, with a leather-esque pad for your ear and an overall light weight of 18 grams.
There are some rather cool features of the Supreme UC, most notably the voice guidance. Flipping the boom out will tell you "power on" if you have the voice enabled. A "power off" message accompanies your return of the boom to its storage position. The same voice guidance will tell you who's calling, and you can talk to the headset for common functions such as "pair a device", "redial" or "call last number".
The voice system is also used for more common functions such as checking the battery life, and that's a minor annoyance. There's actually no other way to check the battery life than to use the voice system. A display of some sort would have been welcome. It is handy, however, that the reply will come to you in a statement hours and minutes remiaining, rather than a vague percentage.
While we're on the subject of battery life, the Supreme UC claims 6 hours of talk time. In my testing, that seems to be right. Obviously, if you're streaming music in between calls, your talk time is going to diminish.
Yes, I re-stated that you can stream music. That's because the headset actually sounds good. So good, in fact, that I'd love to have some sort of stereo setup with a headset like this. Again, it's not audiophile quality, but that simply doesn't happen over wireless.
Jabra touts its "HD Voice" technology with the headset. What this means for you is that there are two microphones inside of the device. One for your voice, and the other to detect and filter out unwanted ambient sounds. While a dual-mic system isn't unique. Jabra's noise cancellation technology works better than just about anything else I've used. It truly is incredible.
The dual-device mode is interesting, to say the least. It actually works quite well. Once you've paired with one device, you just hit the button on the boom and tell it to pair with another. The headset will then confirm, via voice, that it is paired with two devices and you're free to use them at will.
The headset handles the multiple streams via a push of the answer/end button. Just press it for 2 seconds, you'll hear a beep, and then you'll flip over to the other pairing. So if you have a Skype call going on your computer, you can still answer an incoming phone call via your mobile or vice versa.
In my tests, I didn't have any issues switching between sources. Though I don't tend to use Bluetooth on my computer very often, it's nice to have the option to use a single headset without having to switch its pairing. Ultimately I found the Supreme UC to be an incredibly comfortable, great-sounding piece of equipment.
Granted, the device will set you back $150. It's a question of whether or not the capabilities of a headset like this are worth that price to you. For me, I can wholeheartedly recommend it, even at the premium cost. In the market? You owe it to yourself to have this one on your radar.
LoveFilm streaming comes to LG Smart TVs via new app
Update: The app is now live!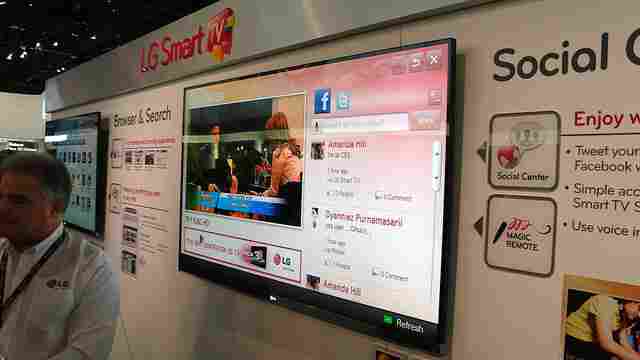 South Korean electronics giant LG has announced that it will bring Amazon's video-on-demand service LoveFilm to its LG Smart TV platform, allowing UK television owners to stream thousands of movies and television shows directly without the need for additional hardware.
LoveFilm, which recently saw U.S rival Netflix expand into the UK and Ireland , recently lowered the cost of its streaming service to £4.99 a month to undercut its competitor, signing new content deals to bolster its catalog.
The announcement of a new LG Smart TV app sees Amazon expand the number of devices on which its service can be used, complementing apps and services on the Xbox 360, PlayStation 3, iPad and also Samsung and Sony TVs.
LoveFilm now offers its service on 175 connected devices and may deliver Android and iPhone applications to mirror Amazon's video-on-demand services in the U.S, delivering content to the Kindle Fire when Amazon launches the device in the UK.
LG hasn't commented on when the LoveFilm application will become available on LG Smart TVs and LoveFilm has not yet updated its website to reflect support for the set.
We will update the article when we get more information.