OUYA, the Kickstarter-funded indie gaming console, has teamed up with Makerbot to release the 3D design files for the console's case. With the template and specs for the device revealed, anyone with access to a 3D printer will be able to customize the $99 console.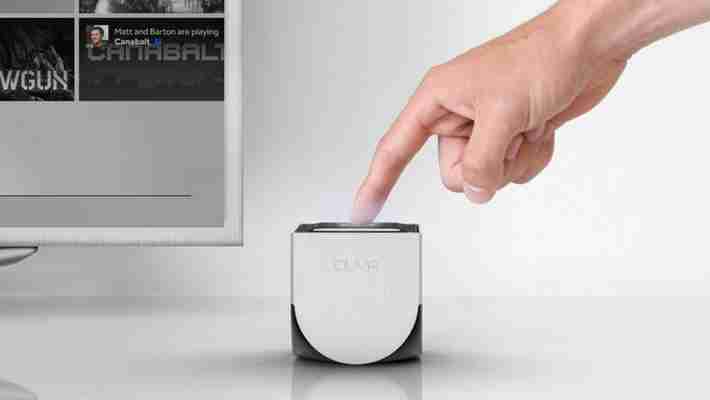 The files, which are packaged as the " OUYA MakerBot 3D Printing Development Kit ," embrace OUYA's image as an open (and hackable) gaming device. According to Makerbot, the dev kit will allow anyone to print cases which can be customized with patterns and colors in PLA plastic. For more experienced users, ABS plastic is also supported, as is the obvious temptation to completely alter the shape of the console casing.
OUYA CEO Julie Uhrman says that it "was a natural progression to extend our openness by partnering with MakerBot. What better way to bring OUYA's console to life than letting anyone print and modify it."
This news follows the debut of Makerbot's 3D scanning prototype at SXSW, and is an unsurprising move for the indie gaming startup. Customization, it appears, could play a major role in making OUYA much more than a Kickstarter success.
➤ OUYA MakerBot 3D Printing Development Kit
Boxee teams up with Sigma to bring its cloud-based streaming and DVR services to smart TVs
New York-based Boxee has joined forces with system-on-chip solutions provider Sigma to move its content streaming and DVR services beyond its own dedicated hardware and into smart TVs being produced by other manufacturers.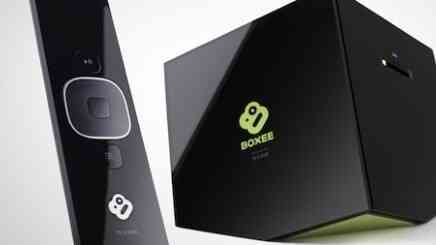 The two companies say they've been working together to put Boxee's services, which include a cloud-based DVR, Internet applications and a social TV guide, into Sigma's UXL processor . The end goal has been to make it "plug and play easy" for TV manufacturers to include Boxee's cloud based entertainment solution in their upcoming television sets.
Avner Ronen, CEO of Boxee said: "We expect Sigma's UXL platform will be the easiest way for manufacturers to create a Smart TV experience that's delightful to use, and robust enough to be relevant for years to come."
Moving away from the additional set-top box model is a huge step for Boxee. However, with increasing pressure from rivals such as Roku , Google Fiber and the rumoured update to Apple TV , as well as video game consoles such as the Xbox 360 and the Nintendo Wii U, it's now more important for the company than ever before to get inside people's living rooms. And quickly.
On the flipside, very few smart TVs have won critical acclaim for having an innovative or frictionless interface for streaming content or accessing Internet services. Therefore, any takeup from TV manufacturers will benefit both parties; the market share and brand perception of Boxee is increased, while the smart TV capabilities, and general customer satisfaction, is improved for TV hardware manufacturers.
The Boxee platform gives users access to a number of broadcast channels in the United States, such as ABC, CBS, FOX, NBC, PBS and Univision. In addition, consumers can record an unlimited number of TV shows and movies before storing them in the cloud, where they can be accessed from their TV, computer, tablet or smartphone. It also has a whole host of Internet applications which are common on Smart TVs, although it's been said that these can also be customized by the TV manufacturer on Sigma's UXL platform.
The full feature set for Boxee on Sigma's UXL platform is as follows:
Full turn-key solution
Zero touch integration
No retail maintenance
Boxee's award-winning interface
TV Channels + Internet Apps + DVR in one device
Social TV discovery with Facebook integration
World's first Cloud DVR with unlimited recordings
Integrated second-screen experience with DVR playback from anywhere
Fast time-to-market
Opera Software announced a partnership with Boxee last month, allowing its Opera Devices SDK to power the company's streaming media player and bring a range of HTML5 apps including Facebook, YouTube, Spotify and Vimeo to its set-top box.
The UXL-based platform announced today is being shown first-hand at CES 2013. Click here for more of our CES 2013 coverage.
Image Credit: Boxee
iPhone 5 helps Apple iOS devices rebound and pass 65% share of NA mobile Web traffic
September was a curious month for Apple: as everyone waited for the iPhone 5 and the iPad mini, the company lost quite a lot of mobile traffic market share, dropping below the 60 percent mark. Yet the company managed to rebound in October, surpassing 65 percent of the mobile traffic pie once again .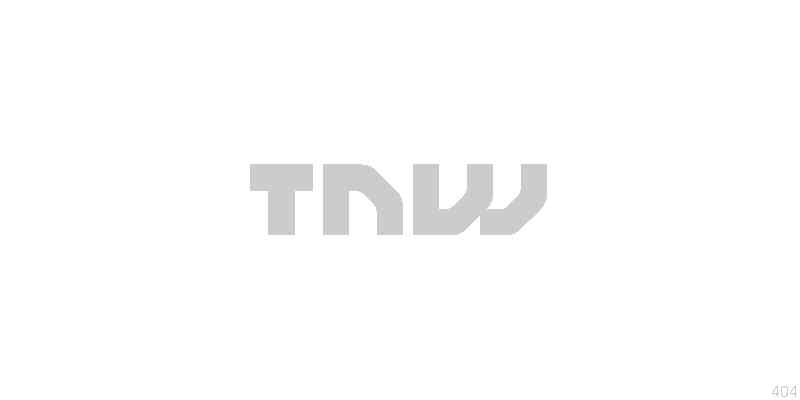 The latest data comes from Chitika , which comes up with its market share reports using millions of mobile ad impressions in the US and Canada. The last one showed that Apple's iPhone 5 quickly overtook Samsung's Galaxy S III in mobile Web traffic.
The iPhone 5's gains of course contributed to Apple's gains in October. Chitika said two months ago that it expected the device to only push Apple's usage share even higher, and I agreed, but it turned out that many people sold their iPhones and Apple saw a huge loss in September before October's gains.
In any case, the only two companies to see growth between September and October were Apple, up 5.96 percentage points (from 59.42 percent to 65.38 percent) and RIM, up 1.29 percentage points (from 0.22 percent to 1.51 percent). Apple's gains can be attributed to a new device launch, but RIM's gains are surprising (Chitika says it saw a big uptick in browsing on the Playbook).
Everyone else lost share. Samsung lost 2.42 percentage points (from 14.28 percen to 11.86 percent), HTC tumbled 1.47 percentage points (from 7.45 percent to 5.98 percent), Motorola fell 0.48 percentage points (from 5.11 percent to 4.63 percent), and LG fell 1.60 percentage points (from 4.65 percent to 3.05 percent).
All the other shares can be considered insignificant last month: Google, Huawei, ZTE, and the Other category. The news isn't good for HTC, Motorola, and LG, which all saw new devices released in September.
Chitika expects Google to gain significant mobile traffic before the end of the year thanks to the new Nexus line of products announced last week, and I agree. The company also expects RIM to hang on to its minor share, which is a prediction that is harder to gauge. Yet there's a big hole missing in the analysis that I think is worth underlining: I think the the iPad mini will help Apple gain mobile traffic share in November and even through December.
Image credit: Haseeb Iqbal