The Skylight , a sleek, minimalist adapter that connects your smartphone to inexpensive microscopes, means we'll be seeing more iPhones in science classes next year. The project, raising funds through Kickstarter, is the first of its kind, and seeks to make science education more exciting, intuitive and social.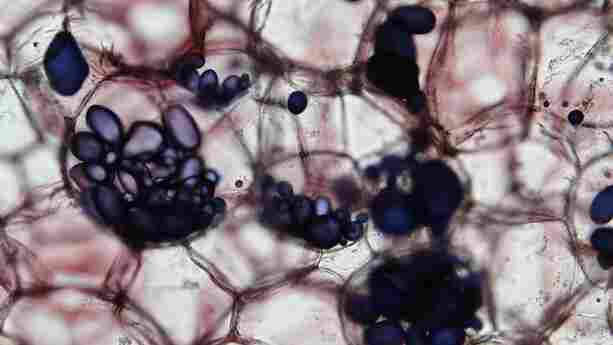 The team consists of Andy Miller, a designer/engineer, and Tess, a geologist. Both seem to have their hearts in the right direction, and are donating one Skylight for global health and educational purposes every time five SkyLights are purchased. They have big plans that reach beyond the classroom, and hope to transform their product into a utility that connects doctors and patients in remote locations (telemedicine).
The project has already garnered tons of support, particularly from Proto Labs and 131 backers. If fully funded, expect a boom of photos and videos for education and telemedicine, as microbiology becomes social. They still needs $4k more to become a reality. So check out the videos below, visit their site and embrace your inner science geek!
➤ The Skylight
Xiaomi Mi 3 review: An Android smartphone that delivers high-end performance at a mid-range price
Popular Chinese smartphone manufacturer Xiaomi released its third-generation Android smartphone in September last year, but the device is only just making its way beyond Greater China and into Singapore today.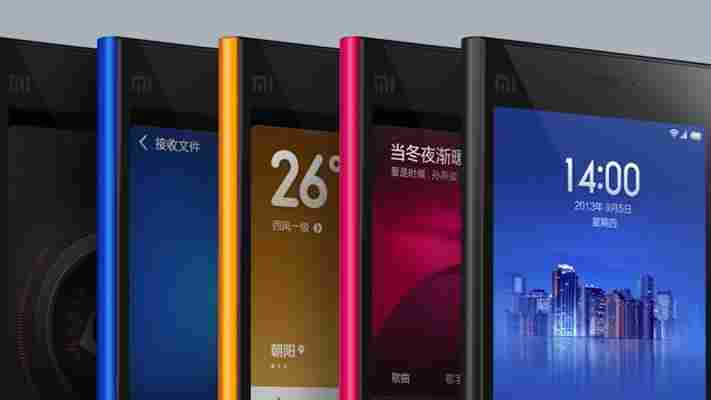 The Southeast Asian country marks Xiaomi's first stop in its march overseas. The company has already released its lowest-cost smartphone in its range of devices, the Redmi , to a warm welcome in Singapore. Though Xiaomi refused to release figures, the first batch of Redmi phones sold out in eight minutes when launched on February 21, while the second batch, which followed six days later, sold out in six minutes. The enthusiasm for the Redmi is perhaps not unexpected — the handset sells for just S$169 ($134), thus widening its potential appeal.
The real test comes as Xiaomi's flagship Mi 3 goes on sale with a price tag of S$419 ($332) unlocked, nearly triple the price of the Redmi. If the Mi-3 does well in Singapore, it could very well give competitors including Samsung, HTC and LG cause for concern.
Xiaomi's flagship phone is an extremely slim and light device, measuring 5-inches with a thickness of a mere 8.1mm and weighing in at only 145g. Its slim build is the only outstanding feature about its looks though — other than that, the rectangular phone is a bit clunky and doesn't sit well in my hands.
As for the screen, the Mi 3's 1080p IPS display produces a fantastic resolution — so visuals and text are extremely clear, while the colors are brilliant and consistent from any angle. What's more, the screen is very sensitive to touch, which makes it much easier to play games that require you to tap on the display (think Flappy Bird-style). Indeed, one of the nifty features touted by Xiaomi is that even when you are wearing gloves during the harshest of winters and struggling to use your phone, the Mi 3 screen still responds to your touch, just like the Nokia Lumia 1020 .
The software design is where Xiaomi's devices really shine though. This is the first time that Xiaomi is launching its highly-customizable MIUI firmware , which is based on Android, officially in English. The Mi-3 runs on Android 4.3 optimized with MIUI version 5. Xiaomi Global VP Hugo Barra previously noted that it was a big challenge as the team had to change a lot of things around the UI to accommodate English characters. The result of all that hard work, however, is impressive. The UI is simple and easy to navigate, while you can easily customize the look of your phone via different themes.
And here we come to what I love best about Xiaomi's devices — its themes, which are basically different outfits for the phone. In conjunction with its move into Singapore, Xiaomi released two new themes to commemorate the city, and there are many great-looking ones in the theme store available to download for free. They show up particularly well on the Mi 3 due to the high-resolution screen, and it's a joy to be able to change the entire look and feel of your phone so easily when you get tired of its appearance.
The Mi 3 touts itself as the fastest-ever smartphone — and it doesn't disappoint.
The Mi 3 released in Singapore is the 16GB version equipped with a quad-core 2.3GHz Qualcomm Snapdragon 800 processor. According to the AnTuTu benchmark , the Mi 3 is ranked number one in terms of speed currently, outperforming key competing handsets including range-toppers like the Samsung Galaxy S4 and HTC One.
The result of equipping it with such a high-performance chipset shows: the phone responds beautifully when watching videos, playing games or just browsing the Web. While playing games such as graphic-heavy Badland and Angry Birds Go! , they were speedy and extremely responsive without any lag at all.
The battery life of the particular Mi 3 device I received, however, was strangely disappointing at first. Xiaomi says the Mi 3's 3050mAh battery has 30 percent more capacity than its predecessor, and will give you 21 hours Internet use on 3G, or 25 hours talk-time on 2G. The company also notes that it has "integrated power management from operating system all the way down to the CPU, which means you can stretch every last drop out of the 3050mAh battery."
Yet when I first started using the phone — about two hours of playing several rounds of Angry Birds Go!, watching a couple of videos on YouTube, downloading two apps, and browsing through pages on the Chrome browser saw the battery life deplete by nearly half. That was pretty shocking. More so was the fact that my remaining battery continued to drain itself to empty over the rest of the day and night. The result was that I woke up to a phone that didn't wake up with me – not very impressive for a phone that specifically touts its battery life!
It was only after I optimized the performance of the device, a nifty feature that requires some effort to find — it's under the 'Security' tab — that my battery life suddenly extended itself. UPDATE: After some investigation, I found out that it was due to a particular app sapping all my battery life — a Singapore-developed food-related app 8 Days Eat . The optimization feature kills apps that are running in the background, so it did that to the rogue app and returned me a robust battery life. So the lesson learnt here is: check on rogue apps!
The difference was jaw-dropping. After I optimized the Mi 3, only about one quarter of the battery was sapped after I put it to heavy usage for about an hour and a half — playing several rounds of Angry Birds Go!, watching several videos on YouTube, and exploring Tokyo on Google Earth. The battery didn't drain overnight either, and even after being on standby for more than 24 hours (including some infrequent usage like taking photos and watching videos), the battery stayed robust at 30 percent.
The Mi 3 is equipped with a 13-megapixel rear camera from Sony, which produces pictures that are crisp, extremely sharp and detailed — especially outdoors.
Unfortunately, the camera disappoints in certain situations, especially when the light is lacking. The colors are pretty much washed out whenever you take photos in low lighting, and that happens even outdoors when the sun disappears behind the clouds. This seems to be a common problem as a lot of smartphone cameras struggle with this issue too.
The HDR feature also produces photos that look strangely fake — in this photo of a sunset, the colors are tweaked weirdly, as you can see.
Just like most smartphone manufacturers out there, Xiaomi has added in some nifty features to make its camera more appealing. Other than filters and burst mode, a particularly gimmicky feature is that the camera can automatically beautify your photos by detecting your gender and age automatically, before you click the shutter. Of course, whether the age reflected is accurate is another matter altogether (hint: it typically makes me younger).
To play games and watch videos, sound is obviously a key factor — and the quality of the Mi 3's sound output is robust. However, with the speaker located at the bottom of the phone, when you play games in landscape mode the sound can actually disappear entirely if you put your hands in the wrong place.
To keep the phone slim though, having the speakers at the bottom of the phone is a necessary sacrifice, and this problem can be easily avoided if you normally listen in headphones anyway. Xiaomi says that it employs Dirac technology so the Mi 3 will adjust audio output to optimize quality based on the type of headphones you're using — and that it's "the first smartphone ever to bring SFX surround sound to your headphones."
All I can say is the sound execution is pretty flawless — and yes, that surround sound effect is impressive.
Xiaomi's MIUI firmware is based on Android, which means it's compatible with games and apps found on Google Play. To differentiate itself from its Chinese counterpart, the Mi 3 comes pre-loaded with a whole bunch of Google services and integrates seamlessly with Google once you key in your Gmail address. This also means you back up your data — including app data, Wi-Fi passwords and other settings — to Google servers.
To this extent, Xiaomi's Mi Cloud service takes a back-seat in the international version of Mi 3. You have an option to sign up for the Mi Cloud service when you start up your phone though, and it's actually very useful as it lets you access your contacts, photos and files from any browser. This also means you can easily use your Mi Cloud account to transfer your contacts, texts, settings, and content from your old device to your new one.
Other services such as Xiaomi's dedicated messaging app, Mi-Talk, come pre-installed on the phone but probably won't see huge numbers of users until Xiaomi's devices gain more traction.
The Mi 3 is a solid Android smartphone that performs excellently — way beyond what people assume its price tag of $332 can buy you — and it makes me wonder why companies like Samsung, HTC and LG are tooting their horns for smartphones that come in at double to triple the price when the performance of the Mi 3 seems to be largely on par with their flagship devices. However, one bit that the Mi 3 is severely lacking is support for 4G LTE, which could put off consumers used to having such a speedy network and propel them to opt for other devices instead.
Most of the time, the Mi 3 is a joy to use, especially from a non-Android user perspective (I've been an iPhone user for years). The UI is uncluttered and easily customizable, while the high screen resolution makes reading, playing games and watching videos an immersive experience. The only disappointing part may be the camera, as Xiaomi seems to have fallen into the same bracket as other Android smartphone manufacturers that boast of high megapixels but tend to neglect the image quality.
However, that is only a minor bump in the overall execution of the Mi 3. For its price, the Mi 3 is more than well worth it, and it could give current Android smartphones out there a good run for their money indeed.
Read also – Can China's coolost phone maker take Xiaomi-mania international? We ask VP Hugo Barra
Headline image via Xiaomi
Amazon tipped to choose iPad-maker Foxconn for 10-inch Kindle tablet production
Having just released its new 7-inch custom Android-powered Kindle Fire tablet , industry watchers are already looking to see what the world's biggest retailer has planned for its rumoured 10.1-inch tablet, expected to launch in 2012.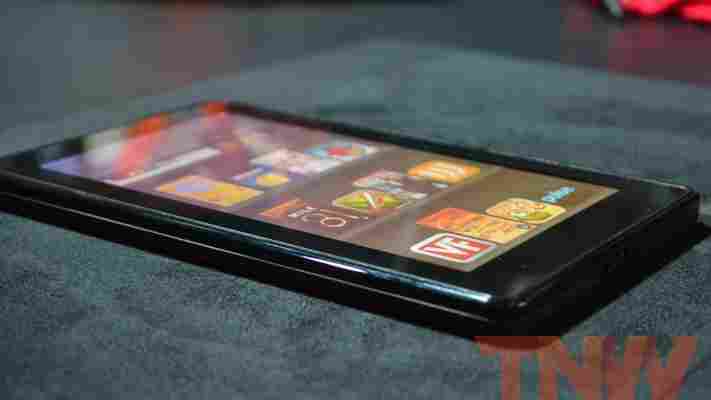 According to Digitimes , Amazon is likely to choose iPad-maker Foxconn to produce its larger tablet model, with shipments of the 10.1-inch tablet scheduled to begin before the end of 2011, in time for the holiday season.
Foxconn was apparently involved in talks to produce the 7-inch Kindle Fire but "reportedly decided to not take the 7-inch tablet PC orders as the company has been busily working on iPads for Apple," said sources — ensuring that its rival Quanta Computer secured the orders, a company that is also heavily involved in Apple's supply chain.
The Kindle Fire launched on Wednesday and sells for $199, compared with $499 for Apple's cheapest iPad. The tablet is powered by a fast, powerful dual-core processor and Amazon will offer customers 18 million movies, TV shows, songs, magazines, and books, its Amazon Appstore with thousands of popular apps and games, ultra-fast web browsing via Amazon Silk, free cloud storage for all Amazon content.
Amazon Prime members enjoy unlimited, instant streaming of over 10,000 popular movies and TV shows also, ensuring that the Kindle Fire is primarily a media consumption device, differentiating it from the iPad and its Android rivals. The device will start shipping on November 15.