Take off your jackets and buy some flip flops because summer is officially upon us. The season of white wine, bike rides, trips to the beach and rooftop BBQs means you need sunglasses, wireless tunage and cameras to capture all the fun, not to mention robotic lawnmowners and sweet new pinball machines.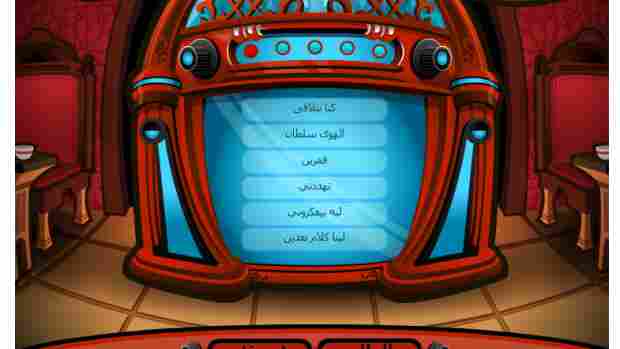 Without a new iPhone announced this June, we've rounded up an epic list of must-have, rad gadgets for summer 2011.
Last month, Lomography released their Lomo LC-Wide, which continues their iconic line but adds the ability to shoot ultra-wide angle photos.The camera features a 17mm lens with 3 different shoot modes (full, square and half format) for extreme close-ups and extra-wide panoramic shots. The box includes film, an instruction book and a Lomography portrait book.
Buy it here at Lomography online or in any of their retail stores ($390).
HoodieBuddie and InSound with HB3 Technology would be perfect for a lounge in the park or a ride on a hot subway. These hooded shirts come equipped with built-in drawstring earbuds and mp3 player connectivity through an input jack in the pocket. They're machine washable to boot! (Just don't put in the dryer. Electronics don't like heat.)
Buy here ($66)
This season, Tumi, the premium travel brand premiered its first line of sunglasses featuring 13 new designs. My favorite style, pictured above is titled "Brooklyn." The style incorporates the pattern and texture of Tumi's famous ballistic nylon throughout the entire frame by way of a unique acid etching technique. This frame, like the entire collection is fitted with a custom Tumi ZR3TM Zeiss CR-39 lens. Utilizing advanced technology, it is polarized and contains a special multi-layer coatings that repel grease, smudges, water, static and dust, in addition to providing a proprietary hard coat for superior scratch-resistance.
Buy them here and in Tumi stores worldwide ($245).
If you're going to get one gadget on this list for the summer, make it a Jambox. This surprisingly powerful portable speaker magically beams music via Bluetooth. It's great for taking tunes to the park, beach or just riding around like a cool kid blasting Foster The People from your bike basket.
Buy it here ($184-$199).
We first featured the GoPro's awesome abilities in our post: Video: Kite skiing feels like skydiving down a mountain . GoPro offers a line up of the world's highest performance wearable 1080p HD video and still photo cameras. Record up to 2.5 hours on a single charge and up to 9 hours total on a 32GB SD card (not included).
Watch the device in action here:
The camera, which can fit in the palm of your hand, can also shoot automatic 5 megapixel photos at 2/5/10/30 and 60 second intervals during your activity, hands free. Press the shutter button once at the start of your activity and record up to 2.5 hours of poster-print quality photos of you and your friends surfing in Hawaii this summer.
Buy it here ($179.99-$299.99).
The LawnBott LB3210/LB3250 is like iRobot's Roomba for your lawn. The 22 pound robotic lawn mower capable of mowing up to 3/4 of an acre right out of the box. The LawnBott LB3210/LB3250 feature "adaptive programming," which learns the growth pattern of your lawn over time. It then automatically modifies its mowing schedule around the actual mowing needs of your lawn. This feature saves battery life and lengthens the life of the electric motors.
Buy it here (LB3210/LB3250, $3399/$3699).
This Titanium Lock is not just as cool as your bike, it's probably cooler than your bike. The device first started as a Kickstarter project and was successfully funded 4 days ago. According to the project site, the complete TiGr system includes a flexible Titanium bow and a compact, highly pick resistant lock cylinder. The TiGr bow has a protective coating to protect your bike and stores snugly and unobtrusively on the top tube with simple and light weight straps. The Titanium bow is flexible so that you can lock your bike to a variety of structures up to about 5 1/2" in diameter. Depending on your wheel base, rim and tire configuration, you can even lock both wheels (without removal) and frame to a structure.
This weather-proof wireless outdoor speaker transmits signals up to 350 feet outdoors  and features an 8-inch downward firing woofer, four 3-inch high frequency drivers, and a 100-watt digital amplifier. (It can also directly connect with other audio devices using the auxiliary input/output jack.) The speaker is made of water-resistant plastic and operates up to 10 hours with a rechargeable battery pack.
Buy here ($599.99)
These superlight polycarbonate cases come in beach-inspired colors turning your iPhone 4 into the ultimate beach accessory. Hard Candy's Superlight Beach Collection features a "pearl-escent" exterior that reminds me of seashells and will pair well with your pink seersuckers.
Buy here ($34.95)
It's got to rain eventually, right? New York City's pinball expert Seth Porges recommended this awesome new pinball machine by Stern Pinball, Inc. made in celebration of James Cameron's Avatar through a license with Twentieth Century Fox Consumer Products. When your stuck indoors, this pinball machine will take you to the planet of Pandora on a quest to protect the Na'vi people from an invading mining colony. Staying true to the film the Avatar Pinball machine features a 3-D backglass with speech and sound effects from the movie and an original voiceover by Stephen Lang, who plays Colonel Miles Quaritch.
Buy it here ($5,399)
Leicas can cost a killing. But this one is under $700 and comes with the sorts of features people have come to expect.The V-Lux 30 offers a 16x optical zoom, 14.1 MP sensor and a 3D mode. Other stand-out specs include a 3″ touch screen display, GPS photo tagging and full manual controls. All this inside quite a slight frame makes for the perfect summer camera. In the meantime, we're still patiently waiting for the day we'll be able to turn our iPhone into a Leica .
Buy it here ($655)
Huawei unveils the Ascend D Quad, claiming it's the world's fastest smartphone
As Mobile World Congress prepares to open its doors in Barcelona tomorrow, Chinese manufacturer Huawei has unveiled what it claims is the world's fastest smartphone – the Ascend D Quad.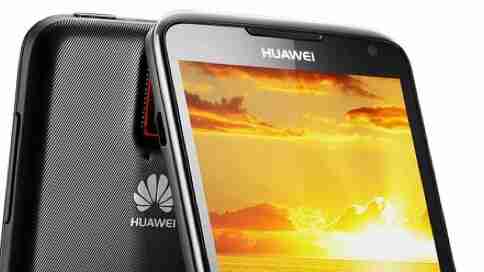 With a K3V2 quad-core 1.2GHz/1.5GHz processor, this Android Ice Cream Sandwich-touting handset will certainly be no slouch.
In a 64mm x 8.9mm casing, it sports a 4.5-inch 720P HD display, Dolby 5.1 Surround Sound and Audience earSmart voice technology. Camera-wise, we're looking at a pretty standard (for high-end Android devices) 8-megapixel rear camera and 1.3 megapixel front-facing camera, plus 1080p full HD video-capture and playback.
Huawei claims that the 1800mAh battery will last "for one to two days with normal usage." Experience of brochure battery life claims leads us to believe that when we see it, although the company claims that proprietary power management technology boosts battery life by up to 30%. The Ascend D Quad will be available in black and white models.
Huawei has also announced the Ascend D quad XL, with a 2500mAh battery for a supposed "two to three days of normal usage," and the Ascend D1, with a 1.5 GHz dual-core CPU and 1670mAh battery.
The Ascend D quad series is set to launch in China, Australia, Europe, Asia-Pacific, North and South America, and the Middle East in Q2 2012. The Ascend D1 is set to launch in these markets in April 2012.
Meanwhile, The Verge has pictures of Huawei's MediaPad 10 HD, an Android Ice Cream Sandwich tablet with a 1080p display and an 8-megapixel camera in a super-thin 8.8mm thick casing.
Keep up with all The Next Web's Mobile World Congress coverage here .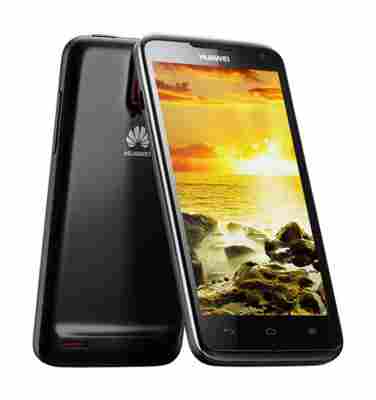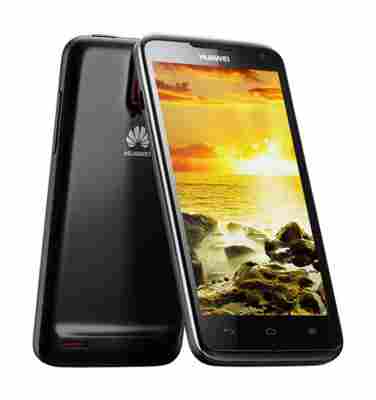 Introducing the world's smallest, most affordable 3D printer
3D printers have been around for quite some time, but they've yet to see the light of day when it comes to a practicality, both in size and cost. But all that could change with a recent innovation from The Vienna University of Technology .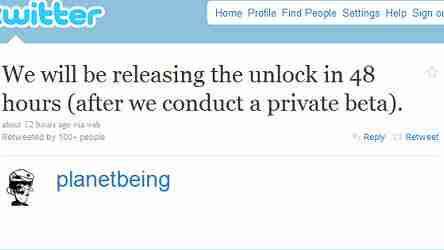 A joint effort produced by both the Mechanical Engineering and Chemical Research teams at The Vienna University of Technology has yielded a functioning 3D printer that weighs just 1.5 kilos (3.3 lbs.), measures less than the size of a shoebox, and has a projected cost of around 1,200 EU ($1,700).
The printer works around a simple principle: the object to be produced is printed from a 3D image file (converted to an .stl format ) in a small tube filled with the developed synthetic resin. This resin is then in turn exposed to light at precise points. Wherever the resin has been illuminated, it hardens to a layer less than a twentieth of a millimeter thick, allowing for extraordinary precision.
What separates this 3D printer from its predecessors is the use of light emitting diodes (LED), which have allowed for high intensity discharge lighting focused on highly specific locations. Upon viewing the mandatory covering that accompanies the printer, I asked Vienna researcher Klaus Stadlmann if there was any particular danger in using the object. "Not at all. The reason for the protective cover is actually not for the user, but for the resin. Naturally, this resin is very sensitive to light, so this cover filters out the UV rays that the LEDs produce, thus affecting the resin."
Watch our demo with the printer below:
The micro-3D printer is capable of producing a 1 cm object per hour, "but this is independent from the base area," explains Stadlmann. "It's really dependent upon the dimensions of the object to be produced in a set direction, or number of layers you want to build. We've yet to optimize this process though, as this device is simply meant to demonstrate that the technology can be produced at this micro level."
And while it might take some time to speed up the process, based on what the printer is capable of, a number of biologist and physicians are quite interested in 3D printing technology. It might not quite be regeneration science, but Stadlmann and Co. have successfully demonstrated that objects produced with their printer could be used as a basis for the natural growth of bone within the human body.
To be clear, this innovation from The Vienna University of Technology is not designed to crank out any replacements for the Star Wars action figure set mom pitched when you left for college, but rather, it offers the opportunity to produce tailor-made, specialty items on very small scale. Stadlmann points to practical applications in the health and medical fields as noted above, specialized parts replacements, or even self-designed jewelry, custom printed within a few hours.
When asked about the origins of the project, Stadlmann admits that the micro-printer has a non-typical backstory. "I usually work with lasers, and other technology, and the main laser for a project was somehow broken. I spoke to my doctoral adviser, and said, 'Well, I have the time now…let's do it.' The only condition was that my advisor wanted it in time for Christmas." From then on out, Stadlmann's story reads like a page from every great investors checklist, with weekends, evenings, and holidays spent building the worlds smallest 3D printer prototype.
Before eagle eyed techheads start pointing out the RS232/Serial connectors on the back of the device, I asked Stadlmann about the connectivity, and why not a USB or even Thunderbolt connection? "It actually is a USB connection from the computer to the printer. The signal is simply converted by a cable to a D-sub connector . No worries, if we start shipping, the cable will be included."
Sound like something you'd want in your house? You'll have to wait a little longer for the future of 3D home printing to arrive.