Glooko , a cable and mobile app that helps diabetics record their glucose readings, finally has some competition. LabStyle Innovations today announced Dario , an alternative with a key point of differentiation – it has its own "smart meter" which replaces existing devices by Bayer , OneTouch , Accu-Chek and similar firms.
In short, Dario is being pitched as the complete solution. The meter, testing strips and lancets are all provided and will sync up with an Android or iOS device automatically through the Dario app.
The software will archive glucose readings and then offer statistics, graphs and charts to show how the user's levels are fluctuating. There's also the option to record food and drink intake, insulin and exercise so users can better understand how these factors affect their body. For those that prefer using their own meter, the Dario app also supports manual readings – and given the app is free, that essentially brings the cost of the platform down to zero.
The app can also be set up to alert important contacts when the user's glucose levels drop too low. Similar to Glooko, anyone that adopts Dario will also be able to access their data on the Web and send reports to doctors and other health professionals when needed.
It's still early days for Dario though. LabStyle says its seeking "insurance reimbursement approvals" at the moment and expects approvals before the second half of 2014. The company plans to soft launch the device "over the next several months", starting with New Zealand and followed by the UK, Australia and Italy. It also expects the meter to be approved by the FDA this year, hinting at a future release in the US and Canada.
➤ Dario | App Store | Google Play (Coming Soon)
Leica's new camera rumored to pack a B&W sensor, no LCD display
From an aesthetics-only point of view, nobody tops camera design from the mystical Leica. Every single device the company releases is drop-dead gorgeous, with a level of precision that you'd find in the interior of a Bentley.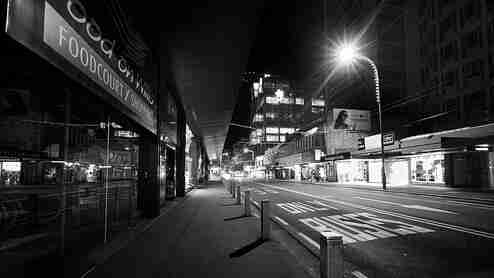 But with those million dollar looks comes a wild price, the highest of which is the Leica M-System , with the M9-P topping $8,000 . This is exactly why many photographers complain that you're just paying for the little red dot ( Leica's logo ).
I may never own anything that reaches this hight of luxury photography, but there's no denying the importance Leica holds for photojournalism and the product design community. Leica is not only much subtler than a honking DSLR, it also is known to excel in black and white photography, despite being digital.
Now, Leica could be taking its black and white claim to fame to an entirely new level, because it is widely rumored to release a black and white only sensor this May. In addition, the company might also release the new camera without a LCD display, which would be a blatant and alarming deviation from everything that is digital photography.
Leica M10 concept by Svein Gunnar Kjøde
Somehow, this deviation feels wholly refreshing though, as the magic of film photography hasn't yet transferred over to the digital revolution. The lack of a LCD display could make every picture more feel valuable, like a limited roll of film once did.
Beyond forcing B&W, there are some potential technical benefits to eliminating color. According to one commentator , "sensor sites have colored filters over them, called the Color filter array . They do not sense the wavelength of the incoming light, but rather are only exposed to one wavelength."
To be clear, this really is like giving the middle finger to every other digital camera company . Going back to the past like this would surely strike a chord with Leica's niche market and is actually plausible given the company's past.
According to Leica Rumors , the event invitation invites attendees to "experience a whole range of product launches" on May 10th in Berlin. This suggests that a number of release will come on this date, and TNW will keep its collective eyes peeled to find out what's next!
Hands on video with the Samsung Galaxy Nexus
UPDATE: See the full spec of the new device, and details of Ice Cream Sandwich, here .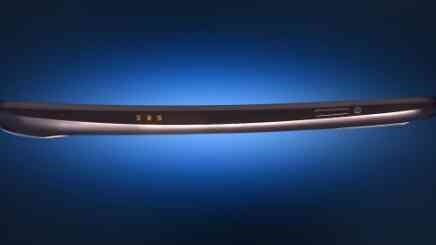 The leaks about the Samsung Galaxy Nexus have been plentiful this week, and today is no exception.
We reported earlier that an NTT DoCoMo flyer leaked the specs of the Samsung Galaxy Nexus, well ahead of the Hong Kong launch.
The original launch date of October 11th was cancelled by Samsung and Google potentially due to Steve Jobs' passing, and the companies wanting to let the technology community grieve before making debuting its latest Android phone.
A video posted today shows a hands on walk-through of the Samsung Galaxy Nexus phone, which is waiting its announcement.
The official Samsung and Google Ice Cream Sandwich event is set for tonight .