Today on the Android Developers blog, the team announced newly available publicly documented APIs in its latest Android OS, Ice Cream Sandwich (ICS). The Android team discussed a bit about why not all APIs are publicly documented even though the operating system is open source:
This is following the Google API trend of not rolling out public APIs too quickly, as to not upset the developer community who is creating and integrating features quickly for their applications.
The new publicly available APIs include Calendar and Text To Speech, probably the two most sought after features of Android's operating system for developers.
The team had this to say about Calendar:
The downside of developers using undocumented APIs is that they run the risk of having to update their apps, but this is one of the known issues with working on open source systems, especially ones that run phones.
There are some heavy updates to the Text To Speech API, and will also cause developers to have to update their apps:
Google is making it as easy on developers as possible, mentioning that they will offer a compatibility layer that will act as a bridge between updates. That means that most apps will not break in the interim. That can't always be said for Apple developers, especially ones who haven't made their iOS5 udpates as of yet.
The moral of the story is that there are risks in developing features around undocumented APIs on an operating system, but it's good to know that Google is trying to minimize the impact for hardworking teams, and rewarding them with the information they need to create great applications for the Android platform.
Ubooly: The smart stuffed animal with an iPod touch for a brain
There's an advantage that my kids have – they get to play with new toys pretty often. Sometimes it's a new "kid-proof laptop", or a set of magnetic building dots, but this time, it's Ubooly . Ubooly is a stuffed, plush toy, that uses your iPhone or iPod touch for its face. Just zip your device into Ubooly, start the app and then talk to the toy with natural language to navigate your way through jokes, stories and learning material.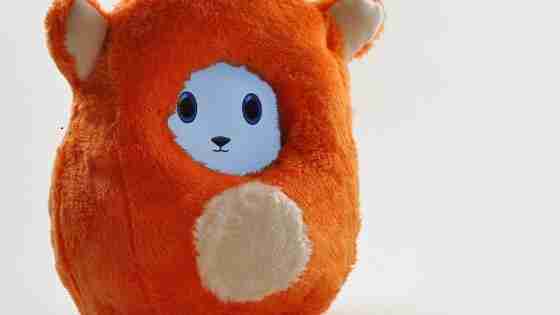 Ubooly is the brainchild of Boulder-based husband and wife team Carly and Isaac Gloge. Right now the product exists as a project on Kickstarter, where it's gathering steam quickly. Ubooly has already raised nearly 1/3rd of the cash that it needs to come to life, but I was able to get my hands onto one of the plush toys and the app so that my 7 and 9 year old kids could play with it this weekend.
The first thing I'll say is that the natural language processing works great. It's simple, primarily consisting of yes or no answers, but it's pretty fantastic. That is, unless your child happens to try to over-pronounce something, in which case Ubooly's app can get a bit confused. My daughter, for instance, was saying "no" as "noooooooooooo-uh" and the app didn't understand her. It was comical enjoyment for my wife and I, but not so much for her.
http://youtu.be/cd2ikl9EhSg
Right now, of course, the app is a bit limited. The team, however, says that buyers can expect new content at least once per month, available as an in-app purchase. There's also an ever-expanding "laboratory", where your kid can work with Ubooly to teach it new languages, play new games and more. For the launch, there will be 4 hours of content, and I can tell you that my daughter (the 7 year old) thoroughly enjoyed what was included in the pre-release software.
That's probably the most interesting fact for me, to be honest. When I looked at the content, I didn't think that my daughter would engage with it very actively, as it appeared to be something that was aimed more for younger kids. (I'm assured that content for children up to 9 will be available, but again, the version that I used was pre-release.) But I was pleasantly surprised, because not only did my daughter find it entertaining, I was told over and again "I love this so much". I'm interested to see how much she continues to interact with it as new content becomes available.
At any rate, right now, Ubooly needs your help. The company still has about 50 days left on its Kickstarter campaign, but I'd love to see it take off far ahead of the final date. Head over to Kickstarter, check out all the details and let's make this one fly.
Ubooly, via Kickstarter
8 Awesome Ways to Pay with Your Phone
The day when we no longer have to cart around our fat wallets, jammed with credit cards, coins and cash is fast approaching. Several smart mobile payment platforms have emerged over the past few years making it easy to pay our friends securely and in real time from our smartphones.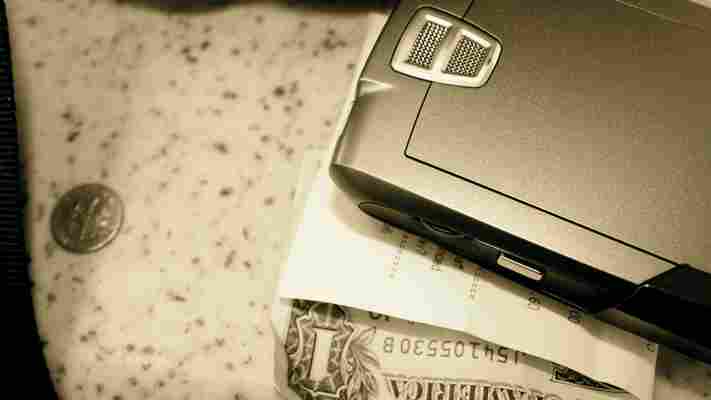 How to pay with your phone
Today, there are four primary models for mobile payments: Premium SMS based transactional payments, which is great for users without smartphones, Direct Mobile Billing, which accounts for 70% of all digital content purchased online in some parts of Asia, Mobile web payments (WAP), which includes online wallets such as Amazon Payments, Google Checkout or PayPal and finally Contactless NFC (Near Field Communication). The big banks and credit cards all have their own mobile apps, which allow you to check your balance and transfer funds. Other banks, for example, Visa and Bank of America have rolled out a mobile payment system based on Visa's payWave technology and using a system called In2Pay , which started in New York last September.
Using mobile payments is a convenient win for consumers and makes the merchant look super tech savvy. It's a trend that has caught on much more in most Asian countries but is slowly becoming mainstream in the United States and Europe. As we impatiently wait for the day when wallets will become obsolete, here are the big movers and shakers in the mobile payments scene in both the U.S. and Europe.
PayPal , undoubtedly one of the most famous legacy companies in the e-commerce payments space, is upbeat about its future as it eyes the potential of becoming your "Wallet in the Cloud" for everyday, real-world purchases in bricks-and-mortar shops. The company is on track to handle $700 million in mobile payments this year, according to our report from LeWeb . PayPal Express Mobile is the company's mobile checkout solution for merchants. It allows either in-App payment or mobile Internet payments, whatever the customers prefers. For more on PayPal, read our interview with PayPal Germany's Head of Mobile who tells us why it's like 'working in a giant startup'.
Fees: Personal transfers cost 2.9% + $0.30 USD. Purchases cost 1.9% to 2.9% + $0.30 USD.
Pros: As one of the oldest players in the scene, nearly 100 million users worldwide have PayPal accounts.
Cons: Cyber warfare.
Check your balance, send money and view all recent transactions with Paypal's handy mobile app. Download it here: Android, iOS and Blackberry .
We first wrote about Dowalla in January in a post titled, "Move over PayPal, online payments just got social with Dwolla." Dwolla, a portmanteau of sorts, combining the words dollar and web developed a P2P payment system with an extremely low cost exchange. You can register on the site by logging in with your e-mail address or a Facebook or Twitter account. Once you've registered and confirmed your e-mail address, add your Facebook and Twitter accounts under the "Send Money" tab. Once your accounts are connected, sending money to friends is really, really easy. Just search for their name, for example, "Alex" and every Alex you know on Twitter or Facebook will appear. From there it is easy to send money on the site and it is transferred in a Twitter DM or in a Facebook wall post. The founders call it "passing the Dwolla."
Fees : No matter the amount, Dwolla only charges the recipient 25 cents per transaction and the money sender has the option to assume this cost.
Pros: Dwolla's Spots feature allows you to find merchants that accept Dwolla near you on your mobile device.
Cons: U.S. only.
Pass the Dwolla on your mobile here: iOS , Android , and Windows 7 Phone .
Venmo is a free, easy-to-use, SMS and Web-based payment network based on a concept of mutual trust. Once you establish a two-way "trust" or relationship with a member, you can pay or charge as you see fit. Charges can be easily reversed if there is a discrepancy. Venmo was founded in April 2009 by two former UPenn roommates, IqramMagdon-Ismail and Betaworks veteran Andrew Kortina as a way to settle IOU payments. When a transaction is made on Venmo, each party automatically receives a Venmo account which is where the user's Venmo balance resides. Users can move the money to any other recipient on the system or transfer their money into a bank account, through Venmo's established banking relationships. While transactions can occur over SMS, the actual payment processing happens online with the same security measures used by Best Buy and Amazonom, over an SSL secured connection with encrypted data.
Fees: Venmo doesn't charge individual users per transaction, but makes money by charging commercial users a 3.5% transaction fee.
Pros: Smartphone not required, anyone can use Venmo to settle the credit card at dinner.
Cons: Currently, Venmo only lets users pull money out of U.S. bank account numbers.
Download it here: iPhone App and Android App
Square is a mobile payment service founded by Twitter's co-founder Jack Dorsey. The service, which essentially turns every iPhone or Android smartphone into a credit card reader using a small white square, rolled out its iPhone and Android apps last spring and is now the golden child of mobile payments. In May of this year, Jack Dorsey announced his plans to replace cash registers with the new Square Register iPad app. Square Register features 'Google Analytics' style data for all purchases made through the register, allowing owners access to all of their sales statistics right from the register app or online interface. It will also allow purchases via the new Square Card Case as well as the Square Card Reader. Don't miss this awesome story on how two of TNW's finest reporters used Square to survive at this year's SXSW in Austin, Texas.
Fees: Square is priced at a flat 2.75% if a credit card is present, and 3.5% + $.15 when a card is keyed into the Square app, with no setup fees or other additional fees required. The actual Square card reader is free and is compatible with any iPhone 3G/3GS, and iPhone4.
Pros: This is by far the sexiest way to accept credit card payments on your smartphone.
Cons: Hardware required.
Download the app: Android and iOS .
Mophie , known for its battery extending options, has partnered with Intuit, a provider of business and financial management solutions for small and mid-sized businesses, on a mobile payment solution for iPhone owners. The system integrates Intuit's GoPayment credit card processing app and quick-to-activate merchant account with the mophie marketplace credit card reader. Users can apply for the service from the GoPayment App , online or by calling Intuit right from their iPhone. iPhone owners will also need a clip-on Mophie marketplace card reader for the system to work.
Fees: The Complete Credit Card Solution from Intuit and Mophie is available for $179.95 on Appleom.
Pros: An additional option lets businesses integrate GoPayment with QuickBooks Mac to easily and quickly match the right customer and invoice in QuickBooks, which could be a huge help for any business.
Cons: iPhone only. It's lamer than Square. Application, say what?
Apply for it here .
Using direct and social marketing, plus a guerilla approach to marketing itself, TabbedOut has made a name for itself in the hospitality industry. In 90 cities in the US, across 20 states, you can go out with nothing more than your mobile device to make your payments. A credit card is attached to your TabbedOut account and if you're at a TabbedOut business, all you have to do is log in and pay your tab directly through the app. See our full story on TabbedOut here from CTIA.
Fees: Free for the consumer. Normal credit card transaction fees apply for the merchant.
Pros: The app is super slick looking. Plus each location determines the appropriate tip amount in the bill, so no need to pull out your calculator or stress your brain with pesky mathematics.
Cons: In limited U.S. cities only.
Download it here: Android and iPhone
ZMAZZ officially unveiled its new mobile banking and payments platform at our conference this spring in Amsterdam. The app enables users to pay from any mobile phone in retail and at small medium enterprises ss well as on the web and to each other. The Netherlands based startup has already started to directly integrate its software into cash registers, payment service providers and with merchants. The result is a mobile payment platform that is completely independent from traditional banks, telephone companies and the payment card industry. ZMAZZ is also able to digitalize receipts and store them in a personal online ZMAZZ safe, giving users full control over their purchase history. ZMAZZ is owned by Euro-Wallet and will be first expanding in Amsterdam, then Europe and beyond with a system suitable for any mobile phone and without additional hardware implications for merchants.
Fees: Free of charge, so there are no additional fees like subscription or registration.
Pros: By the end of 2012, everybody in the Netherlands will be able to pay for parking using ZMAZZ Parking, which will allow users to park their car from any mobile phone, free of charge.
Cons: Europe only.
Download it here .
We first wrote about this dedicated Android app earlier this month. If you have invested in the virtual, alternative currency Bitcoins, the chances are that you want to be able to send and receive Bitcoin payments on your smartphone. Bitcoin for Android is a new application which operates as a fully functional Bitcoin wallet and supports the scanning of QR codes to initiate transactions, allows users to email invoices from their device to request money and can even process payments without an Internet connection by waiting to send transactions when a connection is restored. The code for the app is completely open-source and has been posted to GitHub for users to be able to personally assess the code, so they aren't the subject of a Bitcoin theft like other Bitcoin investors have experienced.
Fees: Free
Pros: Using this app will earn you major Geek cred.
Cons: The app is still in a testing phase so it should be used with caution. (Also, according to Wired , the market value of a Bitcoin has been extremely unstable; in mid-June, the value of a Bitcoin fell from $17 USD to less than $1 in a matter of minutes after copies of a prominent Bitcoin trading market's user database started circulating freely online.)
Download it here: Bitcoin for Android
While the four primary models of mobile payments are listed in the introduction, NFC technology is perhaps the most interesting going forward. While it has been slow to catch on in the United States, it's become the de facto for mobile payments in many parts of Asia, namely Japan.
Google launched the first NFC-enabled device, the Nexus S , in December 2010, and other manufacturers will follow suit. "The bandwagon is already rolling and it's not going to stop," writes Google's Rich Pleeth . "Thousands of retailers have already installed NFC readers, including Pret A Manger and Starbucks, both of whom are enthusiastically promoting them as a means of payment that rewards brand loyalty and minimizes queuing time."
It's clear NFC will be very useful when it hits mainstream and I'm nervously anxious to see how hardware required payment systems like Square will endure. Looking far into the future, what will mobile payments look like? I asked Rich Pleeth, who wrote about NFC for Google, what he's most excited by. He answered, payments using Biometrics. Ah, I hope the future gets here soon.