If you've ever worn earbuds, any earbuds, then you know the major downfall is that they simply don't stay in place very well. While some are admittedly way better than others, there's nothing quite as annoying as being 2 miles into a run only to have an earbud go flying out.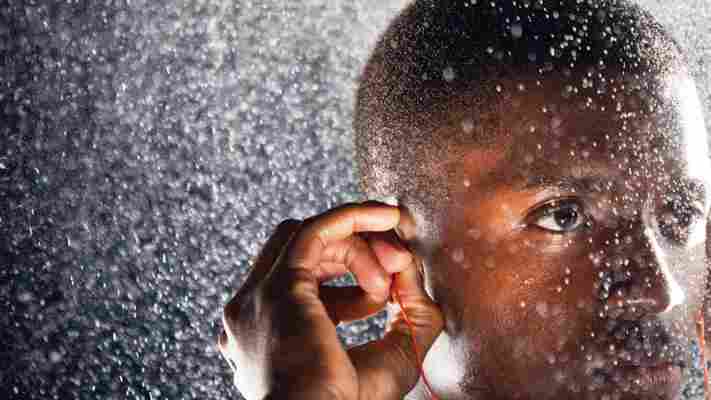 That's the problem that the Yurbuds Ironman Inspire headset is attempting to fix, and the company has taken a unique method to making this happen. The company sent me one for a review (and no, nobody wants earbuds back after they've been in your head) and after a couple of minutes spent figuring out how to make them fit, I'm sold on the idea.
The Inspires are a pretty typical headset. They're a single cord that comes up, meets a Y-split where your controls are located and then they go to a 2-cord setup to get to your ears. The earbuds themselves are of reasonable quality, but you won't go thinking that they're audiophile speakers.
Where they differ is in how you insert them, because they're covered in an oversized rubber housing. Yurbuds calls the system a Twist Lock technology. To get them into your ears, you start by holding them with the cord toward the back of your head. The canals on the housing then go into your own ear canal, and you twist the earbud down to "lock" it into place.
The system works surprisingly well. While I expected the locking to be uncomfortable, it was anything but. In fact, as far as comfort level goes, the Inspire is the single most comfortable headset I've worn. The oversized housing fills nearly the entire inner part of your ear, distributing pressure equally around it and keeping you from getting pressure points.
Running, lifting, twisting and the other normal things that would yank an earbud out of your head don't seem to phase the Inspires. Watching the demo video, it looks as if someone glued them into the model's ears, but they really are that secure.
The volume and play controls on the Inspire are also worth mentioning. These aren't flimsy, ill-feeling buttons. They have a firm click to every action and they worked flawlessly with my iPhone.
The system comes with 2 sizes of housings which should fit any adult's ear. These slip over a traditional earbud and can be changed easily. There's also a handy zip carrier so you can stash the Inspires into your gym bag without fear of getting tangled wires or ripping them out entirely.
In short, if you've been irritated by earbuds that won't stay in place while you're active, then your problem is solved byt the Yurbuds Ironman Inspire . As I said, they're not studio-quality sound, but they're absolutely passable. For a $50 headset (which you can find for a couple bucks cheaper by digging around online), this is by far my favorite.
Samsung launches dual-core 1.2GHz Honeycomb-powered Galaxy Tab 7.0
Samsung today introduced the new dual-core Honeycomb-powered Galaxy Tab 7.0, a significantly upgraded version of its first tablet device, incorporating a dual-core processor, 1GB RAM and Google's Honeycomb tablet operating system into a device that is just 9.96mm thin.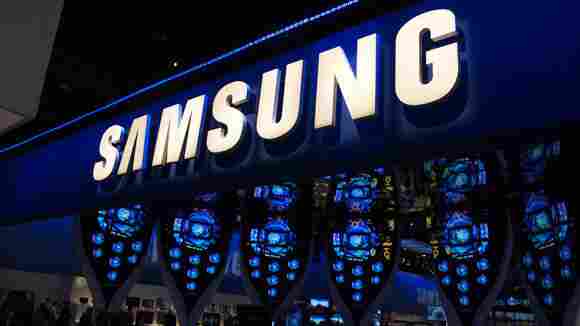 The Galaxy Tab 7.0 is designed to be portable, weighing 345 grams, but still packs two cameras – a 3-megapixel rear-facing snapper with 720p video and a 2-megapixel front-facing shooter that allows you to chat to your friends and family over Skype and other Android video apps.
The tablet also features quad-band GSM/GPRS/EDGE support and HSPA+ functionality, allowing for greater speeds on the go. Samsung will offer two models – 16GB and 32GB – and will also allow for additional storage via its SD port. As with all Samsung devices, Touchwiz UI will be ready-loaded, also providing users with a suite of Samsung apps and services.
The Galaxy Tab 7.0 will go on sale in Indonesia and Austria from the end of October, gradually launching in Southeast and Southwest Asia, US, Europe, CIS, Latin America, Middle East, Africa, Japan and China shortly after.
The future of the automobile: 2012 is the year of convergence
| | |
| --- | --- |
| This post was brought to you by Volvo. Learn more here. | |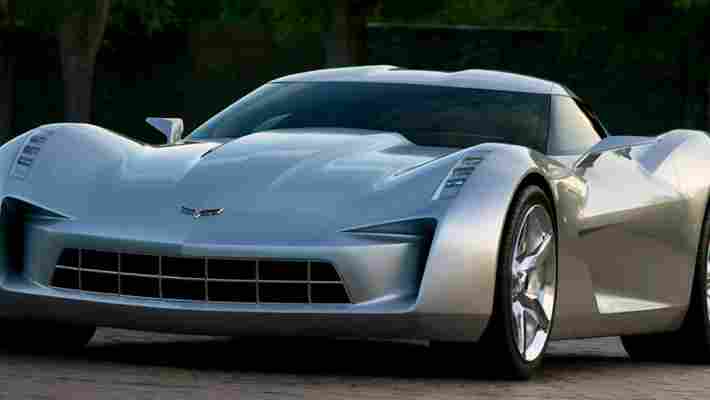 The bridge between economy and luxury in the automotive industry has always been a hot spot for the market. These go-between cars had some of the features from the higher end, but not enough to tip the price points. They were somewhat fuel efficient, but not to the point of being economy. But 2012 appears to be the year that the middle ground gets redefined.
A few weeks ago when I visited Detroit to talk with the folks from ShopAutoWeek, I was struck by the chasm that existed between the models of cars that we were given to drive. On one hand we had the family trucksters, such as the Honda Odyssey and Dodge Durango. On the other side we had the Fiat 500 and Chevy Cruze, two cars that care a lot about getting you from A to B with as little gas as possible.
But where is the middle ground? Interestingly, it's still around, but it's taking on a completely different look from what we've ever seen before.
First off I think that we have to look at what's happening in the automotive industry as a whole. With the global economy being as it is, manufacturers are realizing that the "middle class" as it were isn't quite so middle class any more. There are those who still have money, and there are cars in the market that cater to them. But for those of us with a bit more sense than cents, the offerings are requiring us to take a different approach to how we think of cars.
It used to be that cars with great gas milage focused almost solely on economy. But as times have changed drastically over the past couple of years we're finding more options for cars that are not only getting great milage, but are also (gasp!) fun to drive. The automotive makers have come to terms with the fact that this is what the public wants, and the choices are getting more broad.
For instance, we can expect to see Toyota's venerable Prius get a redesign. Since its inception, it has carried the same, quasi-spaceship form. But with an increasingly-crowded market, Toyota has had to come to terms with the fact that buyers want not only great milage but a car that's also stylish and fun to drive. The concept to the right was shown at this year's North American Auto Show. Let's hope that Toyota keeps at least some of the cues.
But Toyota is far from alone. Chevrolet's Volt has been the talk of the tech industry this year for its all-electric-then-gas approach. Chevy, however, has another offering on the market for those who can't or won't afford the added cash of the Volt. Its Cruze model is, essentially, the exact same car without the generator, and it's expected to see highway economy in excess of 40 MPG for the 2012 or 2013 model. All the while, this "econobox" is still spirited, fun to drive and nicely appointed; a combination that we were unlikely to see even 5 years ago.
The meshing of features with lower price isn't the only area in which we're going to see convergence. Parent companies, and even those unrelated to one another, are joining forces to come up with products that are more than the sum of their parts. Popular Mechanics believes that this is the year that we'll see a Maserati, based on the Jeep Grand Cherokee, but with a Ferrari-designed V8 engine, all due to the parent company of Fiat which owns both Chrysler and  Maserati/Ferrari.
Another example? Toyota and Subaru have paired up for a car that will be the FT-86, sold under the Toyota (or perhaps Scion) badge. A reinvention of Toyota's classic Celica line, the FT-86 is what can happen when two major manufacturers meet in the middle to reinvigorate a brand.
Need further proof that we're meeting in the middle? Just take a look at what Ford is doing. The company, which had in previous years relegated its economy line to nothing more than no-featured, near-disposable boxes, has taken a completely different approach. Evidence of that stands in the introduction of the Fiesta to the US market.


The upcoming Fiesta is expected to get a 1.6-liter turbocharged 4-cylinder engine, sport-tuned suspension and it may even have an option for Recaro racing seats. While it's not likely that we'll see this for a 2012 model car, we could see it come out as a 2013 within the 2012 year.
What's probably most interesting about everything that we've talked about here is where the cars are going with their technologies. Geek toys such as rain-sensing wipers, reverse cameras and automatic parallel parking systems were once only available on the highest end of cars. But as the demands of the consumers have changed, so too have the offerings of the makers.
At this year's Detroit Auto Show, we saw many models that did away almost entirely with the stock radio and entertainment options, allowing instead for drivers to slide in, plug up their iPhone or Android device and have it be the centerpiece of listening and viewing. Headrest-mounted monitors, which until fairly recently were tied to an in-car system, are now displaying video from an iPhone connected to a dock in the dashboard without the necessity to have a system such as this installed by a third-party.
In short, if you've been waiting for a 40 mile-per-gallon car that was still fun to drive, offered a wealth of geekery and didn't look a thing like what you've seen before, 2012 could be your year. At any rate, that's the direction that the manufacturers are heading, so if you don't see what you want this year, you can bet it won't be long until you do.