Kenya's Anthony Mutua, 24, has developed an ultra-thin chip of crystals that can charge mobile phones when placed in shoe soles. The technology can generate electricity when put under pressure.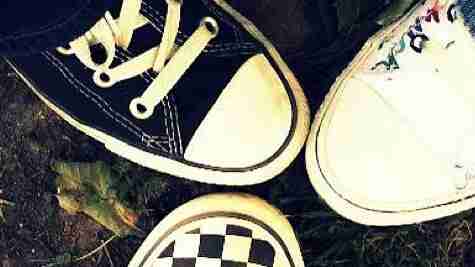 The technology, which generates electricity once stepped on when the user walks, Mutua says, harvests the energy in two ways. It charges the phone when the wearer is in motion through a thin extension cable that runs from the shoe to the pocket. The shoe can also charge phones immediately after a walk, since the crystals have the capacity to store electric energy.
Mutua says the second option is about to go into mass production since it is likely to prove more popular with people looking to charge mobile phones as a commercial activity. He explains this is because it has the ability to charge several phones simultaneously.
The chip can be inserted inside the sole of any shoe apart from bathroom slippers, says Mutua. In case the shoe gets worn out, you can always transfer it to the new one. The chip can be fitted to a user's shoe at Ksh3,800 ($46). It has a two and a half-year warranty, provided the shoe is not stolen or lost, says Mutua.
Mutua showcased the innovation at the Science and Innovation Week in Nairobi on Tuesday. He has patented his idea with the Kenya Industrial Property Institute, the body responsible for patenting and protecting intellectual property in Kenya.
National Council of Science and Technology (NCST) funded the project to a tune of KSh500,000 (US$6024). The council has pledged to fund its mass production to reach out to a larger market.
NCST has previously funded innovations in Kenya to the prototype level, although it acknowledges most of the innovations never get to reach the market since the developers luck funds to commercialize their products.
This story originally appeared on HumanIPO .
Sony unveils an updated line of tablets and smartphones as it looks to refresh its lagging brand
It's no secret that Sony has had a rough road the past few years, but its new CEO Kazuo Hirai took the stage at IFA in Berlin today to talk about how he plans to lead the company out of its slump. Hirai said that Sony has to look at itself honestly and drive innovation instead of continuing to react to it. To that end the company has today announced a deep lineup of new products that it hopes will push toward its goals.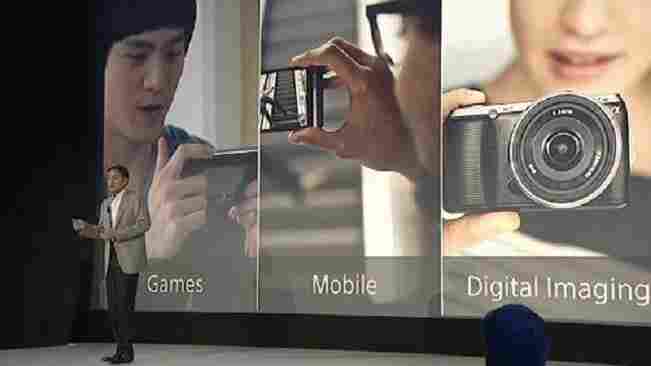 Hirai opened the talk with an update to its forthcoming Wonderbook product . The Wonderbook, which uses virtual reality to combine a PS3 with a physical book, will launch with a title from J. K. Rowling. The Book of Spells allows readers to use the PS3Eye camera to interact with the book and create new scenarios based upon their inputs.
In the realm of tablets and PCs, Hirai introduced the Xperia Tablet S. It's an Android-based machine, coming next month. It features a splash-proof body for safe use in the kitchen or a worry-free dash through the rain. It also includes overlaid apps to Android such as a view that brings both social updates and news into a single pane.
The Tablet S features Android 4.0, a Tegra 3 processor and 64 GB of onboard storage. There's a 1,280 x 800 IPS screen, full-sized SD slot and a 6,000 mAh battery. We should see the Tablet S hit the market in the first week of September, but pre-orders are starting now. $600 will snag the 64 GB model, while $400 gets you the 32 GB version. Oh, and expect accessories. Lots of them. Including a Surface-style keyboard. The device appears to be running Windows 8, in the RT flavor.
Moving to phones, Sony is releasing three new Android-powered handsets.
Xperia T — Global phone, 4.6-inch Mobile Bravia display at 1,280 x 720, 13 megapixel camera and a "Sleep-to-shoot" feature for super-fast photos. The phone also has NFC, and Sony showed off a new line of NFC-enabled speakers that allow you to switch your music from device to device with a touch.
Xperia V — The V is  a water-resistant, LTE-enabled device.
Xperia J — A budget-focused phone, Sony touts the J as having the best screen size and display quality of any device in its price range. It's 9.2 mm thick, has a 4-inch display and a 5 megapixel camera. It launches in Q4 of this year.
Hirai also debuted the Vaio Duo 11. It's a laptop with a folding mechanism that allows the device to be instantly used as a slate. It's a Windows 8 device, running full Windows 8 and not the mobile-focused RT version. We don't have pricing or specs just yet, but it's looking solid.
The final computer-like thing that we saw today is called the Tap20 and it's a bit hard to explain. It's a 20-inch tabletop computer, but it's also a display. You'll notice that I said tabletop and not desktop. That's because of its unique design. The Tap20 is meant to lay flat on the table, but an articulating arm will allow the device to be propped up so that you can use it as a focal-point display as well. It's rechargeable, like a laptop or tablet, but Sony describes its intentions as being a new concept in home computing so we'll have to see how it fares. Again, no pricing or specs just yet.
So what's your take? Love them or hate them, Sony has some new ideas that are worth pursuing.
This Samsung ad takes another leaf out of Apple's book
Samsung and Apple may be battling it out in the courts around the world over who's copying whom when it comes to their products, but there's little doubt where the inspiration came from when it came to this Korean ad for its Galaxy Tab tablet.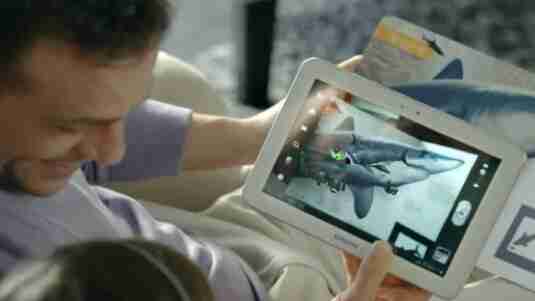 With jaunty, upbeat, feel-good music and a warm, fuzzy family feel, you could be forgiven for thinking it was an iPad ad if you weren't paying attention.
As MacRumors notes, this ad was uploaded to YouTube two weeks ago on 14 December but the similarity has only just come to light. Samsung recently took a direct pot-shot at Apple in an American ad, but this Korean example is certainly a departure from some of its previous Galaxy Tab spots in its home market.
Beyond disputes over similarities between its Galaxy products and Apple's devices, Samsung has previously been caught using an Apple screenshot and Apple icons in one of its Italian stores .
Of course, Apple isn't the only company to use emotional impact to sell consumer products but when two companies are at each other's throats, it's certainly a noteworthy development.