Apple's iPad has entered 2013 dominating once again, owning over four-fifths of Web traffic in January for the US and Canada. Rounding out the top three were Amazon's Kindle Fire at 7.7 percent and Samsung's line of Galaxy tablets at 3.9 percent.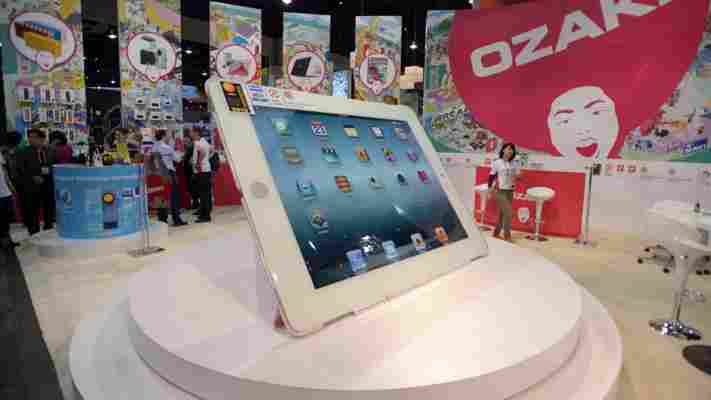 The latest figures come from Chitika Insights , which says it surveyed a sample of hundreds of millions of impressions from its advertising network between January 19 and January 27, 2013. The results paint a very one-side market of tablets, at least when it comes to Web browsing:
Chitika recently reported iPad's Web usage share fell dramatically over the holidays as competition from Amazon, Samsung, Google, and Microsoft moved in. It would appear Apple's tablet line has recovered slightly to 81 percent, but it's still down a notable 5 percentage points from the 86 percent Web share it held just a couple of months ago.
At the time, we noted the Apple iPad would likely decline in traffic simply because it has such a large Web share already, but the drop was still significant. A steady loss is to be expected as more and more tablets, especially significantly cheaper ones, flood the market. Yet as you can see, the holiday dip was a temporary one (data from December 1 to January 27):
Apple aside, it would appear Amazon's tablet is the biggest winner, and it's not only at Apple's expense. During the holidays, the company's device gained over 3 percentage points, and we now see that wasn't just a blip due to new owners of the Kindle Fire using their tablets more: the device has grabbed another 0.2 percentage points since.
Over the coming months, we'll be watching to see if Amazon and Samsung will continue to chip away at Apple's Web share in North America. At the same time, Google's Nexus tablets (at a measly 1.4 percent) and Microsoft's Surface line (at just 0.4 percent) will likely also grow their Web presence. If you're a developer looking to keep your site working on tablets, it soon won't be enough to just be iPad-compatible.
Image credit: AFP /Getty Images
Kreyos smartwatch crowdfunding campaign passes $1 million in contributions
The crowdfunding campaign for the Kreyos smartwatch project has passed $1 million in support, proving once again that backers love them wearables.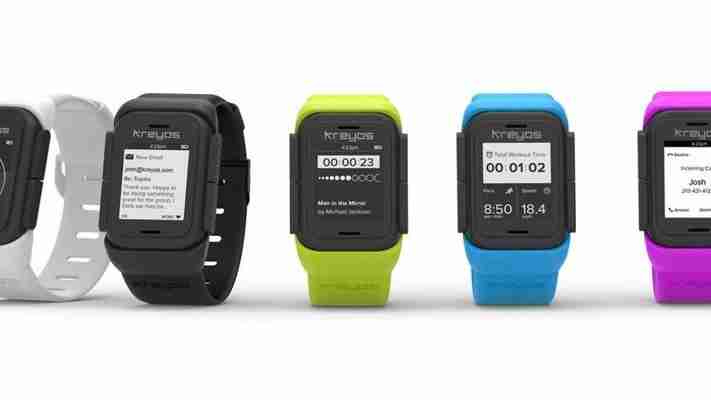 Kreyos is still at a fraction of the $10 million of support that Pebble raised last year, but it has managed to raise 10 times the amount it was asking for on IndieGogo. The campaign's $1 million stretch goal was sleep tracking, which should be a nice addition to the device.
Unlike Pebble, Kreyos is touted as having support for Siri and voice control. The watch will retail for $169 and is scheduled to arrive later this year. Currently, backers can get a unit with a pledge of $139.
While Kreyos is being billed as a smartwatch, the watch face also pops out from the band to hang on a belt clip or a lanyard.
Crowdfunded hardware projects have a reputation for suffering delays , but when I spoke to a member of the Kreyos marketing team, he assured me that they're confident they can stick to the November release date. Make what you will of that, but at least the company's willing to set a hard goal.
The smartwatch space is developing quickly. Research firm Canalys estimates that 500,000 smart watches will be sold this year, up from 330,000 in 2012. Assuming those numbers are correct, Pebble will represent a majority share of the market, as it has already garnered 275,000 preorders and shipped over 90,000 units.
➤ Kreyos
HP's new 14-inch Chromebook with 16GB SSD leaked in online store spec sheet
HP is about to launch its first Chromebook with a 14-inch display, a 16GB solid-state drive and more than four hours of battery life per charge, according to a PDF document discovered by The Verge .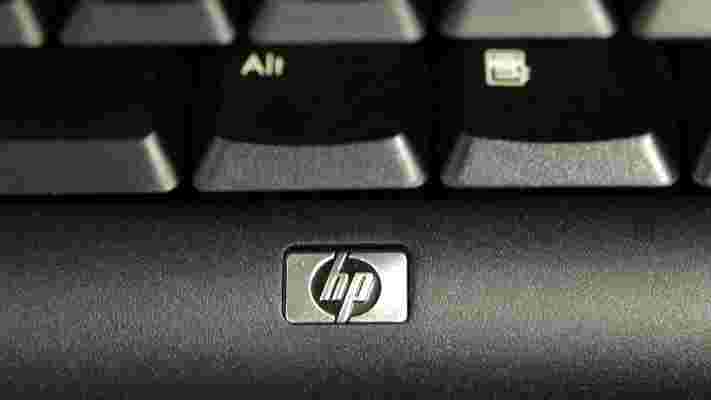 Although the Pavilion Chromebook will be less than an inch thin and under two kilos in weight, HP's choice of screen size means it will dwarf some of the existing models from other laptop manufacturers such as Samsung and Acer, who have opted for the 11.6 and 12.1-inch form factor often associated with netbooks.
The rest is, by and large, what you would expect from an entry-level Chromebook. It runs the Chrome OS built by Google, with a 1.1GHz Intel Celeron Processor 847 and 2GB of memory – although this can also be upgraded to 4GB, according to HP's spec sheet .
The screen itself is a BrightView 1366×768 display, with a high definiiton HP TrueVision webcam up top and a multi-format card reader.
Chromebooks haven't taken off quite like Google had hoped. While it offers the traditional laptop form factor at an incredibly affordable price, the restrictions associated with the Chrome OS has meant that many consumers have opted for tablets or high-end ultrabooks instead.
The low price point usually means that the build quality is pretty poor too – most Chromebooks so far have featured either unresponsive trackpads, an unnatural keyboard or a screen that is difficult to look at in all but the brightest conditions. Our own Brad McCarty went hands on with a Samsung Chromebook last October – you can read his initial impressions here .
The fact that Google has managed to entice a number of PC manufacturers to take a stab at the concept shows that there could still be life in the Chromebook concept. The quality of HP's attempt will ultimately be decided once the hardware is available to the public.
Image Credit: Justin Sullivan/Getty Images