Sony has announced that its new PlayStation 4 game console will have a brand new controller. Called the DualShock 4, it contains a touchpad on the front, a share button, a headphone jack, and a light bar that Sony says will identify players.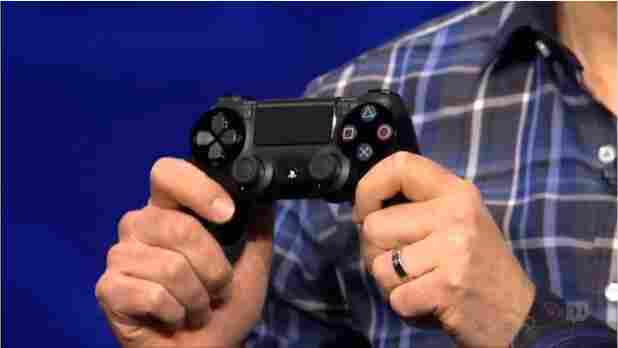 Mark Cerny , a game designer with Sony, took the stage to talk about the newest device. The release of this controller fits in with the company's release that also includes a 3D camera that helps to track the controller — very similar to what one might expect with its predecessor, the PlayStation Move.
With the share feature, players can capture specific clips from their last few minutes of gameplay, tag it, and upload it right to the Web, all while resuming game play.
The design of the controller appears to match the photos that were leaked prior to today's announcement. Kotaku has posted some more detailed specifications about the DualShock 4 controller:
Today's announcement seemed to focus quite a bit on developers and it appears that Sony is highly interested in having its new DualShock 4 controller be a part of any technological innovation.
Microsoft ramps up the Xbox One's GPU clock speed to 853MHz, starts internal beta period
The Xbox One still isn't due out for another few months, but that hasn't stopped Microsoft from kicking the console's GPU clock speed up a notch from 800MHz to 853MHz.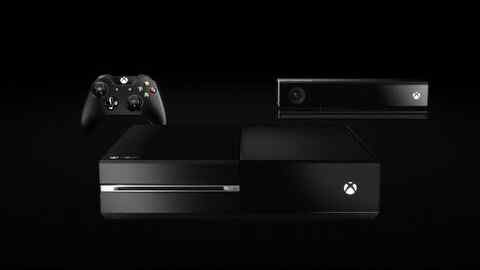 Marc Whitten, Corporate Vice President of Xbox Live at Microsoft, revealed the tidbit during a podcast with Xbox Live Director of Programming Larry "Major Nelson" Hryb earlier today. The change has been instigated since the company's E3 press conference in June.
"We've tweaked up our clock speed on the GPU, from 800MHz to 853MHz," he said. "Just an example of how you really start landing the program when you get closer to launch."
Whitten also revealed that the Xbox One has released its "mono driver" to game developers.
"It's our graphics driver which really is 100 percent optimized for the Xbox One hardware," he added. "You start with the base DX driver and then you take out all the parts that don't look like Xbox one, and you and in everything that really optimizes that experience."
Whitten also confirmed that an internal beta is currently underway within Microsoft, and that developers have now been given final dev kits ahead of the console's public release later this year. Major Nelson added that he is involved in the beta and has an Xbox One sitting at home. No surprise there really.
All of this is rather technical, but the underlying message is that Microsoft is desperate to reposition the Xbox One as the superior console ahead of its one-on-one knockout bout with Sony's PlayStation 4 console.
Early analysis has revealed that the PlayStation 4 is slightly more powerful than the Xbox One , although the difference during gameplay is likely to be marginal. Cross-platform titles in particular should show negligible differences.
Nevertheless, pushing the Xbox One hardware to its limit can only be a good move for Microsoft. It means video game developers get more power to play with, inevitably delivering higher quality experiences to the player.
After rapid growth, ebook readers set for collapse with shipments plummeting 36% in 2012
In 2011, dedicated ebook readers saw shipments of 23.2 million units, a number that now appears to have been the peak of the ebook reader market. By the end of 2012, sales are expected to fall a whopping 36 percent to 14.9 million units.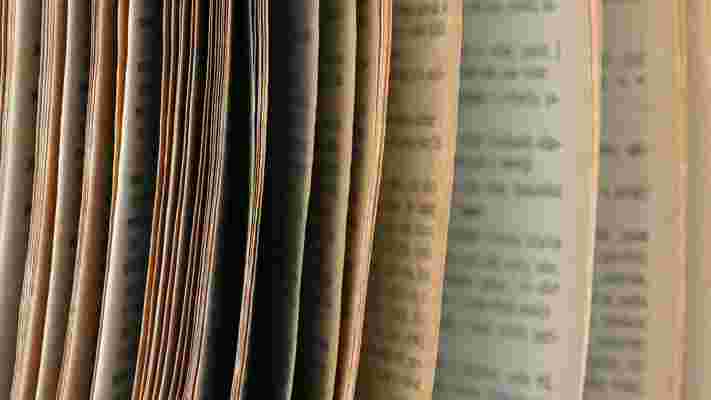 The latest numbers come from iSuppli , which says the dedicated ebook reader market saw spectacular growth in the last few years, but is now on "an alarmingly precipitous decline." In fact, the analytics provider says "the rapid growth—followed by the immediate collapse—of the ebook market is virtually unheard of, even in the notoriously short life cycle of products inhabiting the volatile consumer electronics space."
The company predicts another drastic 27 percent contraction in 2013, with dedicated ebook reader shipments declining to 10.9 million units. By 2016, the dedicated ebook reader space will amount to just 7.1 million units, having lost more than two-thirds of its peak volume in 2011, according to the firm.
While these are just estimates, the trend is clear: dedicated ebook readers are going to die a quick death. After all, with tablets being able to do more than these one-trick ponies, it's completely expected.
Yet one has to point out that Amazon just reported its biggest single day for Kindle sales ever . Right, but those include both dedicated ebook readers and multi-purpose tablets. As iSuppli notes, Amazon is converting consumers from the Kindle ebook reader to the Kindle Fire media tablet.
iSuppli also notes Amazon is more insulated than other ebook reader manufacturers because it can recoup its losses through sales generated from ebooks and other content available on its online store. In fact, that's been the online retailer's strategy for a while now: cut device cost to increase physical sales and hope to make money off virtual sales.
Back in September, Amazon CEO Jeff Bezos said his company doesn't want to offer the "best tablet for the price" but the best tablet for "any price." As we've covered before, there's a price war going on between Amazon, Google, and Apple. The first victim looks to be the dedicated ebook reader.
iSuppli compares dedicated ebook readers to other single-task devices like digital still cameras, GPS systems, and MP3 players which also face similar pressures. The difference here is that all three of these examples were around much longer before they started to get replaced by devices that could do more than just one function.
Image credit: Kruno Knezevic