You'd be forgiven for looking at Dell's XPS One and immediately thinking iMac. In fact, if I were a betting man, I'd say that potential iMac buyers are exactly the demographic at which Dell is aiming. The company's all-in-one desktop system, while not new, has been the recent recipient of an update that addresses some earlier issues, while beefing up its specifications. I've had a week to demo one of these rather-beefy machines and now it's time to pass my findings on to you.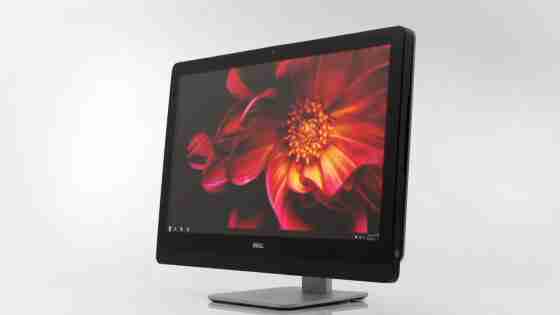 First off, for the spec-friendly folks in the audience, here's the run-down of my $2,599 demo unit:
Intel Core i7-3770s at 3.1 GHz
16 GB DDR3 RAM at 1600 Mhz
Nvidia GeForce GT 640M
2 TB, 7200 RPM SATA 3.0 HDD + 32 GB SSD
Blu-ray combo drive
27-inch touchscreen at 2560×1440 pixels
You'll no doubt notice that $2,600 price tag, and that means that you're talking about a computer that (at least at its high end) is more expensive than almost every other all-in-one on the market. But if you want to get the design with a bit lower specs (and no touchscreen) you can start playing ball for a mere $1,399. You'll still get the same 27-inch display, but you'll step down to a Core i5 with 6 GB of RAM and no HDD+SSD combination.
Now that the specs and money are out of the way, we can start talking about how this machine measures up. As CNet noted in its October review of the system, it's likely the very best Windows 8 all-in-one on the market. Since October, Dell has added the Blu-ray feature, bumped up the processor speed and bumped the pricing by $100 on all models.
I won't bother getting into benchmarks, as there are loads of places around the Internet where you can read those. Anandtech, as usual, has an exhaustive review of the system that it did back in May of 2012. What I absolutely will say is that, in everyday use, it's the first Windows machine that I feel could give an iMac a run for its money.
But it's a bit disingenuous to make that claim and not tell you why I feel that way, so here's my backup — Dell has done a few things very right. First, that Samsung-made PLS display is positively stunning. Second, the company has put a lot of work into the stand, making it both incredibly sturdy and generally offering better positioning options than anything else I've seen. Though it won't do a full 90-degree tilt to horizontal, it does recline to around 60 degrees with the assistance of the stand. Finally, Dell kept a lot of the crapware off of the XPS One, including only a bare minimum such as  a self-branded backup software and the Dell Shop app.
I've thrown a number of tasks at the XPS One, including Photoshop, mid-level 3D gaming and audio editing. Between the raw power of the Core i7, 16 GB of RAM and the combination HDD+SSD I've yet to see the machine falter in any way. Lack of performance is simply not a concern with this machine for its intended audience.
This is where it's important to note the people to whom this machine is being marketed. If you're rendering heavy 3D graphics, doing professional CAD work or otherwise looking for pro-level output, this isn't the machine for you. The XPS One is aimed at the home user who wants an easy-to-maintain machine that can handle just about anything that they want to throw at it. Add to that capability the fact that Dell has also included both HDMI outputs and inputs on the machine, as well as an available TV tuner, and it's easy to see that the XPS One will be much more suited to your home office than a hardcore production environment.
Dell has also made it obvious that this is a Windows 8 machine. The inclusion of a touchscreen, while perhaps a bit unwieldy in real-world use, makes the Live Tile side of Windows 8 a pleasure. As we've noted many times before, there's a disparity between Desktop and "Modern" modes in Windows 8, and the Modern interface simply doesn't lend itself as well to pointing and clicking as it does to touch.
I've yet to find many times when I'll use the touch screen, though it's been handy when interacting with the machine via Xbox Music or something like Netflix. Dell's done a nice job of coating the screen, making it relatively fingerprint-free, and edge-to-edge glass makes swiping from the sides for the Windows 8 menus less frustrating than we've even seen on some tablets.
Touch-sensitive areas on the bottom right of the screen (as seen in the image above) allow you to eject the Blu-ray disc, change the display input, adjust the brightness or turn off the display entirely. Along the left side you'll find two USB 2.0 ports and a memory card reader. Four additional USB ports, of the 3.0 flavor, are available in the back.
Dell did an admirable job with the speakers, partnering with Infinity and Waves. There are some modeling options for the sound available, and the control panel seems to remember your preferences for headphones, internal and external audio without any issues. Volume leveling, as well as microphone settings are also included, making the package one of the best pre-loaded audio management setups I've seen.
There is an included wireless keyboard and mouse combo. The keyboard is wonderful, with island-style keys and great battery life. The mouse is, in my opinion, terrible and should be kept in a drawer somewhere in case you need a backup. But when you're buying a machine of this stature, you're not buying it for the keyboard or the mouse. The fact that the keyboard is as good as it is should serve simply as icing on an already-tasty cake.
The summary of this machine is an easy one to make. Dell's claims of having built a truly high-end experience are positively correct. If you're a Windows fan, but have been looking for something that can hold a candle to the iMac's design, you finally have an option worth buying. It's not the most powerful computer on the market, and it's certainly not the cheapest. But the intersection of where beautiful design meets fantastic performance you'll find the XPS One 27.
OUYA raises $15m through Kleiner Perkins, Mayfield Fund and others, but launch date slips to June 25
OUYA, the Android-based video game console that was initially funded through Kickstarter, has raised $15 million in a new round of investment led by Kleiner Perkins Caufield & Byers. The Mayfield Fund, NVIDIA, Shasta Ventures, and Occam Partners also participated.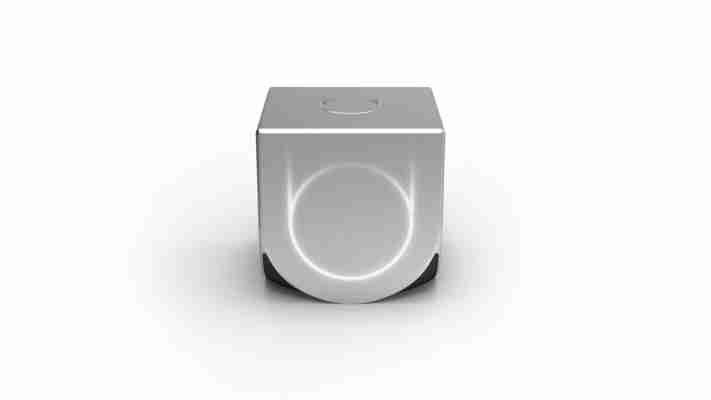 The cash injection follows a record-breaking $8.59 million that was pledged by members of the public, otherwise known as 'backers', through the crowdfunding platform Kickstarter earlier this year.
Julie Uhrman, CEO of OUYA and Roy Bahat, chairman of the board reportedly approached Tim Chang , managing director of the Mayfield Fund about the deal before taking the product onto Kickstarter.
Chang is said to have been "skeptical" about the idea, but was presumably won over by the tremendous amount of financial support that the company subsequently attracted online.
The $15 million funding round will be used to support the console's public launch later this year and also attract new titles to the platform from both major and independent development studios.
OUYA also announced today that Bing Gordon, a partner at Kleiner Perkins and former CEO of video game publisher Electronic Arts (EA), has joined the company's board of directors.
Any additional funds will no doubt be welcomed by the company, but it's not all good news for gamers. Uhrman revealed in an inteview with GamesBeat today that the console will be hitting store shelves on June 25, three weeks later than previously anticipated .
The move is likely a response to the mixed reviews given by a number of technology and video game publications recently based on developer units of the OUYA console which were shipped to the original backers on Kickstarter.
OUYA has lofty ambitions. The $99 console is inexpensive compared to new systems launched by the traditional major manufacturers Sony, Nintendo and Microsoft. Its reliance on Android-based architecture reduces the technical fidelity of what it can be shown on the television screen, but the hope is that it will stimulate a much broader and diverse range of indie titles.
In other words, mimicking what Google Play and the App Store has done for mobile gaming.
The idea of new, innovative hardware struck a chord with the public on Kickstarter, but the delay suggests that the team needs some time to iron out any remaining technical issues. Perhaps that's a wise move; OUYA only has one shot at launching to the public and it needs to make it count.
LG's 29-inch Ultrawide IPS is a positively stunning monitor for work and play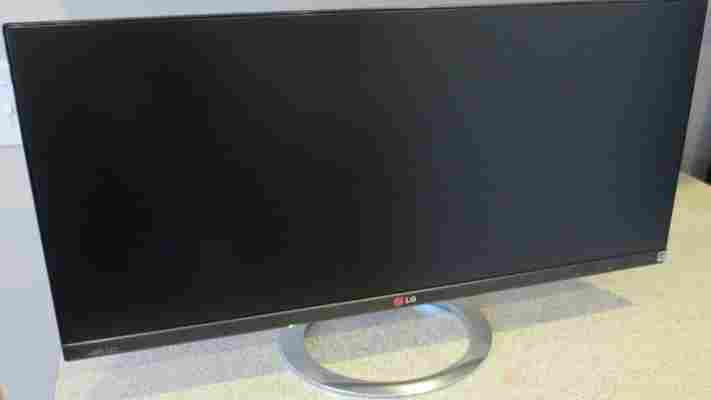 One of the constant struggles of our jobs here at TNW is an Internet-based fear of missing out (FOMA). On any given day, I'm flipping between a screen for Tweetdeck, one for our backchannel app Convo, another for a browser, may email and a few other programs such as Skype, Spotify, Photoshop and more. So when LG got in touch and asked if we wanted to review the company's 29EA93 , 29-inch, ultrawide IPS display, I jumped at the chance.
Facing facts, ultrawide, 21:9 aspect-ratio displays are not exactly new. But it's only been within the past year that we've started to see them come to the desktop with price tags that make them tempting. LG had initially planned to release this monitor in the US in late 2012, but poor performance caused a push back on the distribution. In February of this year, we started seeing the 29EA93 hit store shelves with a firmware update that fixed the problems and presented us with the display that I've been reviewing.
Let's talk specs for just a moment, to quell the insatiable appetite of those folks who adore such things:
Size: 29 inches
Panel Type: IPS
Resolution: 2560 x 1080
Contrast Ratio: 50,000,000:1
Refresh Rate: 5 ms
Connectors: DVI, HDMI, DisplayPort
OK, now that we've got the geek talk out of the way, let's chat about what it's like to use such a display in a real-world scenario.
What perhaps most impressive to me is how quickly you grow accustomed to having this much resolution real estate. Instead of flipping between applications, I now have access to files on my desktop, my browser, our back channel and a Twitter feed or two without having to move anything. While I could accomplish much of this on a standard widescreen, the extra space that the ultrawide provides is quite welcome.
LG has done a nice job of balancing features and price with the monitor. Facing facts, if you're buying a display today, you should be looking at in-plane switching (IPS). Color reproduction and general performance is simply better than other options. The unfortunate part is that IPS displays tend to cost more than their counterparts. But a $649 street price on the 23EA93 keeps this single, massive display in parity with the price of two quality widescreens.
At the end of the day, replacing the need for dual monitors is what these ultrawides are aimed to do. I've been running this unit paired with two computers, a MacBook Air and a demo of a Digital Storm gaming system. The Air runs on the DVI input, while the Digital Storm resides on an HDMI connection. Switching between the two is relatively simple with an on-screen display that's intuitive. The buttons, however, leave a bit to be desired. They live on the underside of the bezel, making them a bit hard to reach. They're also touch-sensitive, so pressing them with just the top of my fingernail won't work.
Funky button placement aside, there's only one other gripe that I have. LG chose to include a fixed stand with the 23EA93, so there's no height adjustment. You can adjust the tilt of the display, but that's the only movement that's allowed. While it's generally not been a problem, I'd appreciate the option to adjust the height. However, VESA compatibility means that I could choose to place the monitor on an arm or wall mount if I were so inclined.
The 5 ms refresh rate and positively stunning color saturation of the 23EA93 makes for joyous gaming. I've spent time playing Bioshock Infinite, League of Legends, Minecraft and many others, all of which support the native display resolution and look absolutely stunning. There's also a bit of a competitive advantage offered when you start gaming on something of this resolution. It's considerably more difficult for enemies to sneak up on you from the side, and the overall field of vision almost feels like cheating. Suffice it to say, my kill to death ratio in League of Legends is going to suffer once I have to send this back to LG.
Reviews around the Web agree with what we've found. For an expansive look at the specifications, and a bit more backstory on the shortcomings of the pre-release version of this monitor, check out the coverage at AnandTech . The coverage at TechSpot goes more in-depth with the potential shortcomings of gaming on an IPS display, and their findings match ours — LG managed to get the best of both worlds with fast response time and still-amazing color. Reviews from owners are generally positive as well.
In the end, you'd be hard-pressed to find a better, comparable display at this price. LG's done its homework, avoiding the potential pitfalls and produced a display that has won my heart for both work and play.
Editor's Note: Yes, LG provided the monitor for review. No, we won't keep it. Yes, the company sponsored this coverage. No, we wouldn't have agreed to do it if the product sucked. Honesty over money, every single time.