Amazon on Wednesday announced the Kindle and Kindle Paperwhite have arrived in Canada. The two family of devices support multiple languages, including English and French, the two official ones in the country.
The latest generation Kindle is available for CDN$89 ($89.12). The Kindle Paperwhite with Wi-Fi is available for CDN$139 ($139.12) while the Kindle Paperwhite with 3G and Wi-Fi sells for CDN$199 ($199.28).
Last month, Amazon launched its Kindle Store in Canada , featuring e-books priced in Canadian dollars. While this meant the digital library was available late last year, there were still no devices in sight.
Canadian customers can now also access the Canada Kindle Store, which features 1.5 million Kindle books, directly from their Kindle. It also includes 250,000 exclusive books customers won't find anywhere else, 35,000 free books, and 50,000 French-language titles. Kindle books can be read on Kindle devices as well as on Android smartphones and tablets, iOS devices (iPhone, iPad, iPod touch), as well as Windows Phones using the free Kindle apps.
While it's nowhere near as big as the American version, Amazon still says its Canadian store offers the largest selection of the most popular books, including the most best sellers from the Globe and Mail and Le Devoir best seller lists, winners of the Giller prize, and a broad selection of works from leading Canadian publishers and authors, such as Margaret Atwood, Alice Munro and Yann Martel.
Earlier this month, Amazon Prime arrived in Canada , further suggesting the company was looking to expand to the country just north. Unfortunately, the announcement was also a perfect example of limitations Canadians know all too well: the Instant Video feature remains US-only.
Until today, Canadians had to order Kindle e-readers via Amazonom, although Kindle Fire tablets and Kindle Paperwhite models weren't available for delivery in the country. While the Kindle Fire is still nowhere to be seen, the other two devices are now available on Amazona . The company's strategy in Canada is still nowhere near what we would like, but it's certainly a start.
Image credit: Nicolas Raymond
Steve Jobs biopic jOBS gets U.S. distribution deal and April 2013 release
Earlier today, the Steve Jobs biopic jOBS was reported to be nearing a distribution deal , and now it looks like it has one thanks to Open Road Films. The distribution deal was outed on Movieweb and discovered by 9to5Mac .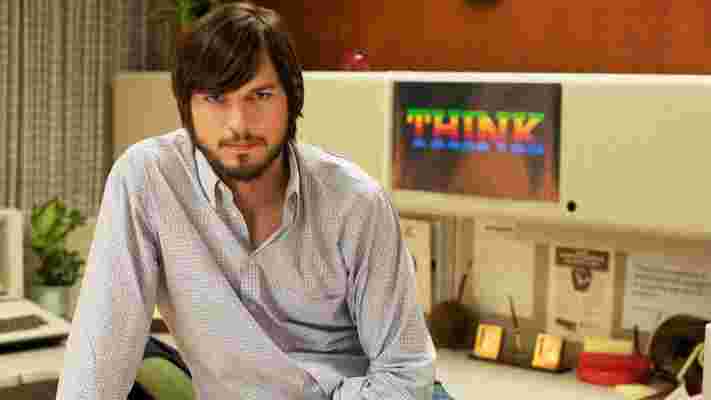 The deal puts the film, which stars Ashton Kutcher as Jobs, in line for an April 2013 release. The film will be shown at the Sundance film festival on its last three days, including a closing night premiere.
The Kutcher project's deal was announced by producer Mark Hulme, who says that "we set out to find the perfect partners to present jOBS to audiences worldwide, and we feel we have found one with Open Road. They were as impressed as we were with Ashton Kutcher 's inspiring and unforgettable performance as Steve Jobs and are excited to distribute the picture in the U.S."
The pic stars Kutcher, as well as Dermot Mulroney, Lukas Haas, J.K. Simmons and Matthew Modine. The international sales are being done up by Inferno Entertainment. It's being helmed by Swing Vote director Joshua Michael Stern, pictured above, and focuses on the era of Jobs' life from 1971 through 2000.
If anything, it should look gorgeous as it's being shot by Russel Carpenter, the cinematographer behind Titanic, True Lies and a bunch of other stuff you've seen.
Note that this is a separate project from the Aaron Sorkin-penned flick that will be based in part on the Walter Isaacson biography . Sorkin has said that project will take shape as three 30-minute scenes that take place in real-time. Each of the scenes will be set backstage at an Apple product announcement.
Image Credit: Glen Wilson/jOBS
10 cool Kickstarter gifts that have been funded, finished and brought to market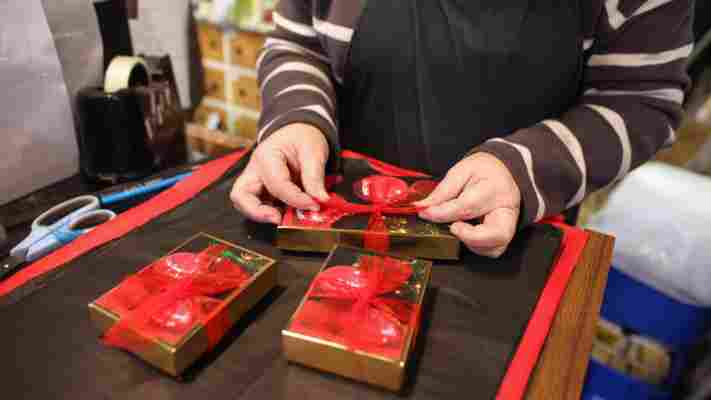 The holiday season approaches, and it is time to whip out your wallet and spend your year's savings on the people in your life who grudgingly tolerate you so long as you keep them plied with new toys.
This year, we've funded a heap of projects on sites like Kickstarter, and we've seen somewhat fewer finished products than that. But there are more than ever that have successfully navigated the waters from crowdfunding to the market.
There's something particularly cool about the fact that the next gift you buy may have been one validated and funded entirely by consumers, taking back power from giant corporate deciders. Needless to say, Steve Jobs would not be happy about this state of affairs, but there's plenty to like about it.
What could you be stuffing stockings with this year? Here are some of our favorites to get you started.
Here's a low-tech but awesome invention. If you keep a little bit of wine on hand or a lot, the WineHive really is a one-size-fits-all solution. That's because the product's beehive-like structure means you can expand your wine storage perpetually. It's made out of aluminum, so it's sturdy and should last a long time.
Prices range from $95 for a 2-pack to $275 for a 6-pack. Each pack holds six bottles of wine.
Love board games, in particular the classic Settlers of Catan? Check out this Settlers of Catan board , which also comes with many of the pieces involved. They're all made of birch and are laser-cut and etched, and the board itself has a leather backing. You'll need a copy of the game for the cards, cities, roads and so on, but it's a beautiful handmade board for the board game lover in your life.
The price for this one is pretty steep at $430. At least the shipping is free!
The Cosmonaut is a small gift both in price and size. It's a wide-grip stylus for capacitive touchscreens, built for the iPad and iPhone but workable with every device using the same touchscreen technology. It's perfect for jotting down notes and sketching out ideas.
The Cosmonaut will set you back only $25.
There's nothing wrong with the wall chargers that come with the iPhone and iPad, but they could be better. CableKeeps make add-ons for those chargers that secure your USB cable to the adaptor so they don't get separated, and makes it easy to quickly wrap the cord up around the charger before you pack it away. There's the Goldie for iPhones and iPods and the Nibbles for your iPad.
CableKeeps save space, and keep you from losing cords – or breaking them, if you've got some bad wrapping habits! Not bad for $16. You can get all five colors for $60 if you're into that kind of thing.
There are many keyboards and stands available for the iPad, but many of us already own an unused Apple wireless keyboard. Why not save some money and use that? The WINGStand makes it possible, acting as a stand for iPads and even iPhones and iPod touches that sits perfectly on the Apple keyboard (and probably some others). It's also a perfectly usable stand with no keyboard at all.
The WINGStand will set you back about $15.
The GoPano Micro is a pretty crazy piece of technology. It uses a curved mirror to gather light from all around you and funnels it into the iPhone camera. This means you can take 360 degree videos or photographs. This isn't just iOS 6's panoramic photographs – you can capture the action around in all directions simultaneously, without missing things as you turn around.
The GoPano Micro is just $60.
Docks for devices have never really interested me – flimsy bits of plastic that keep something upright on my desk? Meh. But the ElevationDock for your iPhone, which we've covered before , is different. It's a very simple design that looks great and is precision cut out of solid aluminum, giving it heft so your phone isn't thrown around the desk. This is the first product I've seen that makes me want a dock – practical, substantial, and befitting of the iPhone's aesthetic.
It's a little pricy compared to other docks, naturally, at $89.
The WINGStand is a great way to make do with what you have, but what if you want something designed with the iPad in mind? The CruxSKUNK is a super thin, MacBook Air-inspired take on the iPad keyboard case. The housing looks like a laptop, and the product's slogan is "Turn your iPad into a laptop." Functionally, other products do something similar, but this is the only one that's going to feel like you've got a notebook on your lap.
You can pre-order the CruxSKUNK for $179, but its arrival isn't too far off. The current estimate is that the device will ship by December 18th, just in time for Christmas.
Pebble is an e-paper watch for iPhone and Android. Much of the time, Pebble is going to be a device for checking the time – though it'll give you a broader range of well-designed clock faces than any other watch.
The rest of the time, it'll be giving you on-the-fly information from smartphone apps designed to work with it. We're already pretty mobile, but cutting out the step of reaching into your pocket every time you want to see your notifications or other information? Awesome. You can even set up your own custom notifications using IFTTTT or Pebble's own tools.
The Pebble is $150, but won't ship until early 2013. Given the demand for it on Kickstarter, you may know someone who is willing to wait for the late gift.
Lockitron is another one that'll be too late for the holiday season, coming in May 2013. But it's too awesome too leave out. It's keyless entry powered by your iPhone.
Basically, you fit a device over your door lock, which connects to your WiFi. You then use an app to lock or unlock the door, which can be used anywhere in the world. You're on holiday overseas but your mom needs to get inside to feed the dog? No worries.
Like Pebble, Lockitron will have an API that allows you to code and customize to your heart's content. There's a heap of potential for this one.
Lockitron will set you back $179, and don't remember – the second batch goes out in May, 2013.
If nothing here takes your fancy, check out Outgroe – a service that keeps track of all the funded and completed Kickstarter projects. While some of these products are pre-order only you can filter down to those products sold by the site.
Image Credit: Christopher Furlong /Getty Images