Google's variant of the Nexus 7 offering HSPA+ 3G data connectivity is back in stock in the UK for the first time since it sold out on launch day , eleven days ago.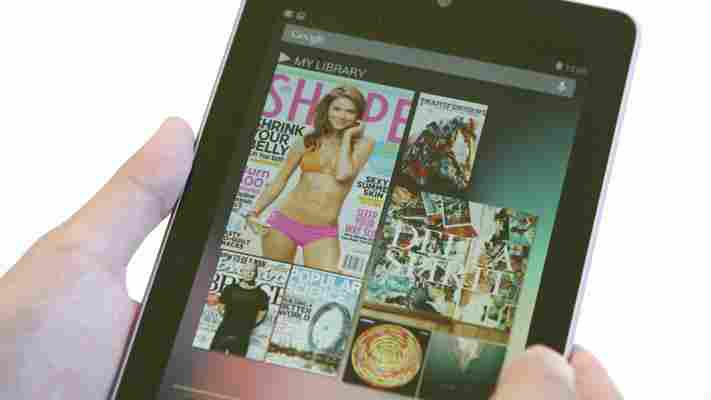 While the mini-tablet didn't sell out quite as quickly as the new Nexus 4 phone, which is still to return to stock on the Google Play store, demand was high enough for the mobile data-enabled Nexus 7 to run out of supply shortly after going on sale. It's now back, with a delivery time of 3-5 business days.
Stock problems for the Asus-manufactured Nexus 7 haven't been as bad as those for the LG-made Nexus 4, which Google is currently not offering anywhere worldwide , although a number of retailers around the world are offering the handset on pre-order with a cellular contract or on pre-pay deals.
Still, those keen to get their hands on the most capable version of Google's acclaimed small tablet will be pleased to see stock levels are replenishing, especially as unlike the WiFi-only versions, the model with a SIM card is currently only available on Google Play.
Is the HSPA+ enabled Nexus 7 back in stock in your country too? Let us know in the comments.
UPDATE: As of Monday November 26th around 5pm CET, stock had run out again. It seems that demand is still outstripping supply.
Top image credit: AFP / Getty Images
Orée Board review: A handcrafted wooden keyboard that is beautiful to look at, but impractical to use
Physical keyboards are underappreciated. Most of us use them for work every day, whether it's with a PC, laptop or tablet. We pound at them to write documents, produce code or communicate with our friends, family and the wider world.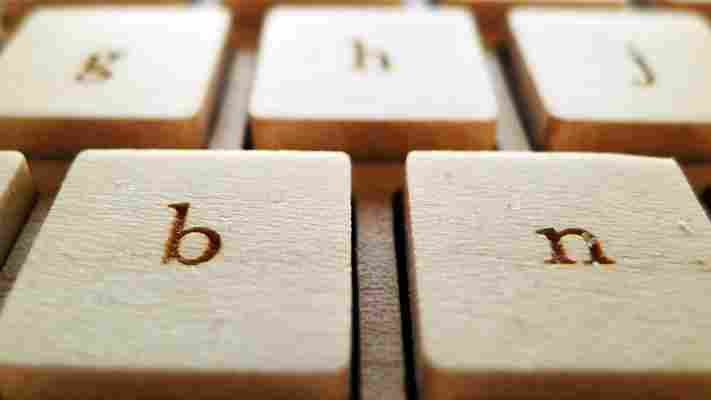 They are, in short, a fundamental part of how we interact with technology.
A large number of people, myself included, don't think twice about the keyboard they're using though. On a laptop, it's a fleeting thought in comparison to the screen size, processor and RAM on offer. For those who purchase a desktop PC, it's seen merely as a peripheral that can be switched out if it proves to be a pain later on.
Orée is looking to change that widely held view with a rather unique wireless keyboard, made entirely from wood.
There's no other way to say it. The Orée Board just looks beautiful. We had the maple version in for review, although you can opt for walnut if you prefer a darker tone.
It's very petite, stretching out at just under 30cm wide and 14cm deep. Orée has forgone the numpad as a result, as well as any additional controls above the line of function keys. That's not uncommon for keyboards these days, however, and helps give the entire product a slim, elegant profile.
The keyboard is also incredibly light in the hand. In this regard, it's a near-perfect travel accessory, fitting into either a messenger bag or backpack with minimal fuss.
Our review unit was a Windows model, although it's also possible to choose a Mac/iPad layout and also a different font (Fedra, Mrs Eaves or Didot) before submitting your order on the Orée website.
The key engraving for each letter is pretty much flawless. It's likely that after extended use, some of the characters will fade with time, but that is to be expected given the chosen materials.
It's also worth noting that the quality of the wood itself is superb. Each keyboard is polished, oil-rubbed and assembled by hand to ensure a natural finish, and that really shows in the final product. The keyboard is also made from a single piece of wood, which ensures that the shade and grain is consistent across both the shell and keys.
In short, it's a masterclass in blending nature with technology and modern craftsmanship.
The Orée Board looks magnificent on almost any desk, but none of that matters if it's horrible to type on. After all, most of us don't even look at the keys when we're typing on a laptop or PC these days.
Here, it's a bit of a mixed bag. The first noticeable problem is with the bottom of the product; there are no feet or attachments to bolt it down. The super smooth finish means it's all too easy for the keyboard to move around, causing you to adjust your typing style in order to compensate.
In all likelihood, this problem can be resolved with a piece of tape or blu-tack, but it's an issue that just shouldn't have been there in the first place.
Typing at a normal pace feels good, but not great. All of the keys are responsive, but there's a noticeable difference in the way that wood reacts to fast-moving fingers. On the Orée Board everything feels just a little too stiff, taking just a nanosecond too long to spring back into place.
While using the keyboard, there were a few moments where I thought my fingers might accidentally clip the side of the keys. It never actually happened, but the sensation meant that I always on edge and never quite as comfortable as I would be on a plastic alternative.
The keyboard connects to a PC, laptop or tablet via a Bluetooth 3.0 chipset from Broadcom (BCM20730), which is pretty simple to set up and manage. There were a couple of occasions where my connection would drop, but that could be for a range of reasons, including the batteries I had stowed in the back.
On that note, the Orée Board takes two AAA batteries to power on. The compartment on the back of the device, where these are stowed, is quite flimsy and houses some rather exposed electronics. Again, it's not a deal-breaker, but an issue that Orée could have easily fixed.
The Orée Board is a wonder to behold. It looks fantastic and is sure to attract envious looks from your colleagues or family members.
The wooden materials do mean, however, that from a performance standpoint it doesn't quite stack up with a traditional plastic keyboard. It's by no means bad, but if you're racking up serious hours at a desk – you're better off with a more conventional piece of hardware.
At €125.00 ($160.94) per keyboard, it's also not a particularly cheap option. Nevertheless, if you're looking for a unique and refreshing way to type, this is certainly worth looking at.
Update:
Orée has contacted TNW to say that the latest version of its wooden keyboard now has dedicated feet to fix the sliding problem found on our review unit.
➤ Orée Board Maple
Flomio's FloJack reaches its Kickstarter target, bringing NFC to the iPad, iPhone and iPod Touch
The FloJack, a pocket-sized NFC reader and writer for iOS devices, has just hit its $80,000 funding target over on Kickstarter .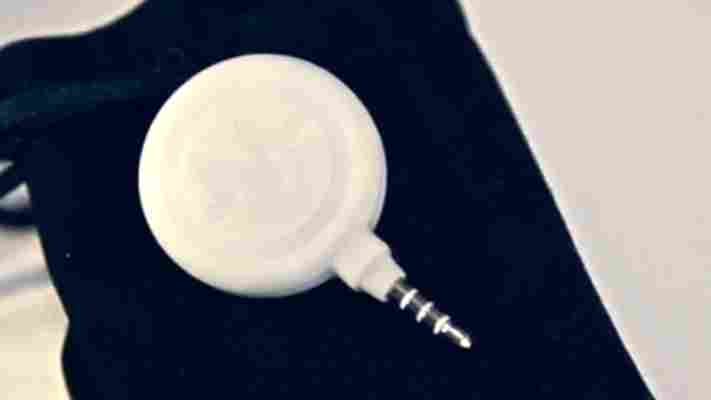 So far 411 backers have pledged $81,858 to Flomio , pushing it over its funding threshold with more than 13 hours to spare.
We always thought it was a bit odd that the iPhone 5 didn't have NFC built in, given that it's a growing techology which is already being incorporated into many Android and Windows Phone devices.
With the FloJack however, the iPad (current generation, iPad 2 and iPad 3), iPod Touch (fourth and fifth generation) and iPhone (4, 4S and 5) can become NFC-enabled. All it needs is the NFC Actions app, also produced by Flomio, and the FloJack attached to the top of the device.
Flomio is a platform for building NFC and RFID-enabled apps. What's interesting though is that it's entirely cloud-based and hardware agnostic, meaning that Flomio can work between any NFC-enabled device.
Users can then programme an NFC Tag into a Samsung TecTile, or one of Flomio's own ZAPP tiles, in order to trigger an action or set of commands for any device with NFC.
The pitch video on Kickstarter gives heaps of examples for how this could work, including giving your friends map directions, reminding your kids to call ther parents at a certain time, or checking into Foursquare and accessing the WiFi whenever you're in your favourite coffee shop.
The FloJack isn't discrete, but it easily fits in the palm of your hand, making it totally portable and not cumbersome in the real world. For iPhone owners, the company is also working on a FloCase, which should make the device much less obvious when you're out and about.
The Kickstarter page also details the company's Flomio Developer Program (SDK) for third-party developers, whch it hopes will boost the use of digital coupons and touch-enabled purchases in brick and mortar stores.
Were you one of the lucky ones to back the FloJack early? If so, you should be receiving your device sometime around March this year. Oh, and congratulations to Flomio on reaching their funding target.
Image Credit: Flomio