Linquet launched a crowdfunding campaign yesterday to try to get Linquet Mini, its new anti-theft solution that protects your iPhone and other valuables, into mass production.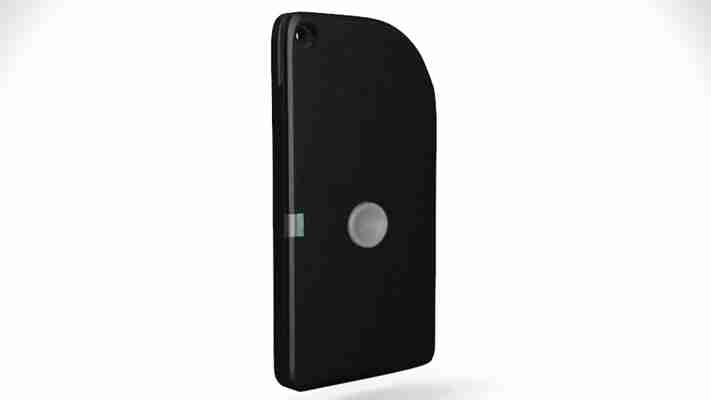 Linquet Mini is a new idea that involves a small piece of original hardware, a smartphone app and cloud-based service. Using Bluetooth technology, any number of these 'Linquets' can be attached to your valuables and then connected to a smartphone using the company's free app.
Provided the items stay in a specified range of the smartphone, everything will remain silent. When any of your valuables are moved out of range though – the idea being if your wallet was stolen, or you left it at your local bar – both the smartphone and corresponding Linquet will sound an alarm.
The app shows which items have moved out of range, and it can also be used to locate the Linquets at any one time by setting off an additional ringtone. It sounds simple, but it's very useful if your keys have slipped under the sofa, or you can't remember which jacket or trouser pocket has your valuables in it.
The cloud-based service mimicks the app online, but also features a mapping service so that if an item is lost, it's possible to see exactly where it broke the range. This can be useful for working out where your valuables may have been stolen, or remembering if you left your front door key either at the office or in the car.
The app includes three different ranges for each Linquet, offering a degree of customization for different valuables. If you're about to hit the local bar and want everything close to hand, the yellow option will sound an alarm very quickly. Other items though, such as a camera stowed in your backpack, will be suited to the more lax red option.
The only issue with such a system is keeping on top of all the Linquets. Users might be happy to leave their wallet at home one day, but to avoid an irritating alarm they'll need to turn it off or adjust the setting in the smartphone app. Even lending your iOS or Android device to a friend – say to take a picture when you're out and about – could trigger the system, depending on the specified range.
To try to sole this problem, Linquet offers different alarm modes: silent, short and long alarms. These can also be customized based on the time and location of the user, so that provided you're thinking ahead, its possible to avoid any unwanted ringtones. As a final solution, the button on the device can also be pressed to stop the alarm manually.
Due to the Bluetooth connectivity, the Linquet also has a programmable button that can be used for additional functionality such as a camera controller, temperature sensor or panic button. It's a nice bonus, but doesn't build on the core premise all that much.
Backers can reserve the Linquet Mini for $25 on the company's website . Linquet aims to start shipping the first device in May, provided it hits its funding goal of $75,000 in the next 49 days. It's worth noting that unlike Kickstarter – where payments are taken once the funding target is reached  Linquet won't charge users until the device is actually ready to ship.
Once it's commercially available, the Linquet will be available through a hardware-as-a-service (HaaS) payment model, making the Minis free alongside a $29.99 per year subscription for the cloud-based service.
Image Credit: Linquet
HTC First, the first smartphone with Facebook Home, is now available on AT&T for $99.99
The HTC First is now available on AT&T in the United States, giving consumers the first glimpse at a fully integrated Facebook Home experience.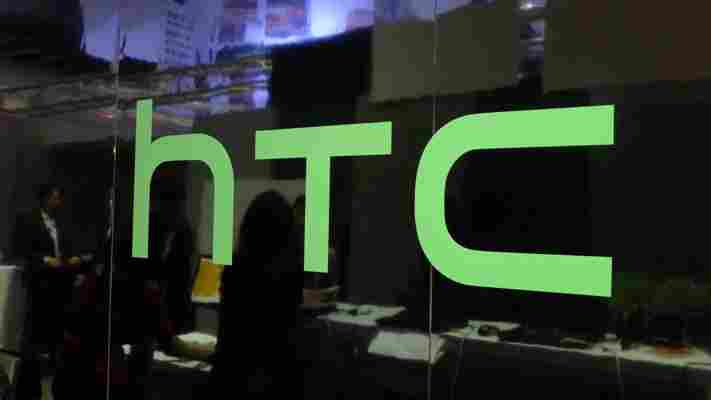 The device is available to order both in-store and online for $99, on a two-year contract, in either black, white, red or baby blue. There's also the option to pay for the handset outright, although it'll set you back $449.99.
Facebook Home is expected to launch in the Google Play store later today. The suite of apps, which combines a new home screen experience with a messaging service that's prevalent across the entire Android operating system, will only be available on the HTC One (future), HTC One X/X+, Samsung Galaxy SIII, Samsung Galaxy S4, Samsung Galaxy Note II at launch.
The HTC First, unveiled earlier this month , is the only smartphone at present that comes with Facebook Home pre-loaded. As a result, the integration runs much deeper than on other Android devices, for instance supporting a larger number of app notifications on the home screen.
The HTC First has a 4.3 inch 720p display and runs on a dual-core 1.4 GHz Qualcomm 8930AA processor. There's 1GB of RAM under the hood and 16GB of internal storage, expandable via a mircoSD slot.
It runs Android 4.1 (Jelly Bean), albeit with the Facebook Home software slapped on top, and is equipped with a 5-megapixel rear-facing camera, in addition to a 1.6-megapixel companion on the front.
Reviews have also suggested that it's possible to remove the home screen experience from the HTC First, but still retain the new 'Chat Heads' messaging service, for those that prefer a system-wide experience closer to stock Android.
The HTC First is also expected to launch exclusively on EE in the UK sometime this summer.
Samsung reportedly planning firmware update to address suddenly dying Galaxy S III devices
Last month we reported some Samsung Galaxy S III owners were seeing their devices suddenly die after being charged overnight or simply after the screen was turned off. Until now the company has been fixing the devices, but it is now reportedly prepping a software update to prevent the bricking in the first place.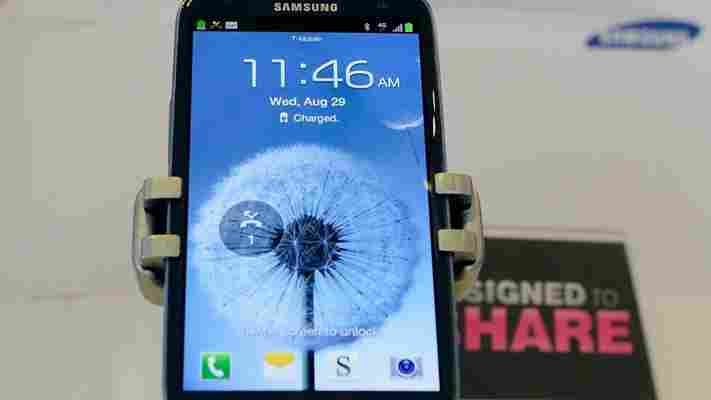 Although Samsung has not revealed the exact cause of the sudden device failure, a spokesperson reportedly told the Dutch site Tweakers that the root cause is in a firmware bug that is easily solved. Furthermore, "only a very limited number of Galaxy S III models with 16GB memory," are said to be affected.
In our previous coverage, we wrote about what Samsung Galaxy S III owners were seeing:
Based on the hundreds of comments from users, as well as the fact that the issue happened regardless of the OS on the device, our impression was that this was likely a hardware issue. Yet if this latest information is accurate, it would appear Samsung has figured out a way to address it on the software side.
When exactly this update will be released is not clear, but naturally it will be rolled out as soon as possible. We have contacted Samsung about the issue again for confirmation. We will update this article if we hear back.
Image via Kevork Djansezian /AFP/Getty Images