The explosion of interest in 3D printing over the last couple of years is no secret, but while there are all sorts of 3D printers you can use to realize your creations, building the high-quality 3D images required to create the prints is a bit more of a challenge.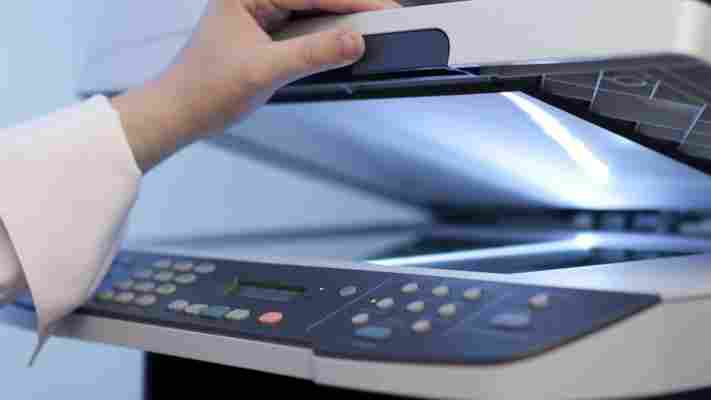 Enter Fuel3D , which is looking to bring the cost of a 3D scanner down from around $15,000 to $1,000 or less instead.
The company, based in the UK and originally born out of Oxford University, is trying to raise enough cash on Kickstarter to get its handheld, full color 3D scanner off the drawing boards and into your hands.
From its Kickstarter page :
Although it acts like a point-and-shoot camera, this is no 'day at the beach' snapper; it's not even like other 3D cameras available, the company claims the Fuel3D is far more advanced.
Since launching the project on Kickstarter just yesterday (it's running until September 1) the project has raised nearly $55,000 of its $75,000 goal, which seems to indicate that it has a good chance of blasting through that particular barrier.
The company said the camera is particularly good at capturing objects and surfaces such as faces and other body parts, fabrics, organic matter like plants and leaves, food, artwork (textured paintings, statues) and things like stone and brickwork.
Below you can see scans from its functional prototype, which uses the same core components that the finished product will, meaning "the data quality will be identical".
Check out the Kickstarter page for full details or to get in on the 3D scanning action, though it'll cost you $1,090 if you want to include a license for Uformia's MeshUp software for 3D mesh data processing in with your scanner.
➤ Fuel3D | Kickstarter
Featured Image Credit – Thinkstock
Some iPhone users are seeing battery drain and overheating issues after upgrading to iOS 6.1 (Updated)
We have started seeing an increase in iPhone issues related to battery life and overheating. All of them seem to be related to users upgrading their devices to iOS 6.1.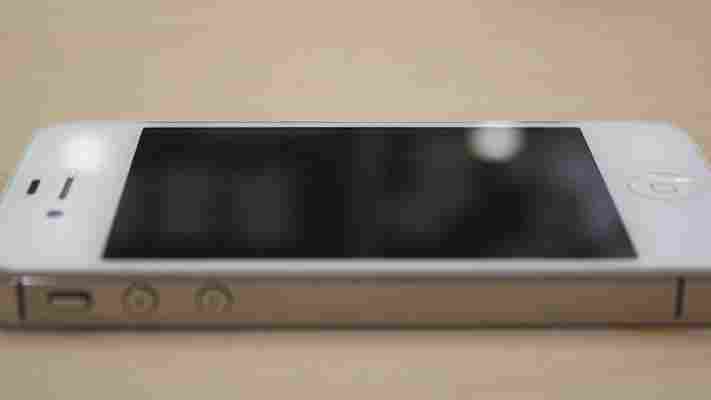 A quick search on the Apple Support Communities forum for iOS 6.1 battery shows this is not an isolated problem. Apple released iOS 6.1 on January 28 . It appears some users have been having problems ever since they've upgraded: complaints have been coming in from that date all the way till today.
The earliest report we could find was created on January 28 and actually comes from a user reporting great battery life on his iPhone 5. Yet the first reply is from another iPhone 5 user who is "seeing the exact opposite" and the thread goes down from there. It goes on for 11 pages, and at the time of writing has 157 replies.
There's another 16-page thread started on January 29 (239 replies at the time of writing) and a third started on February 4 with just three replies. All these threads have the majority of their replies coming in today, on February 8.
A fourth thread started on January 29 has the closest thing to a possible solution:
One possible theory links this problem with Apple Mail and Microsoft Exchange. As pointed out by Michel de Rooij (as well as Windows IT Pro , Paul Robichaux , and SharePoint Pro ) it appears iOS 6.1 is throwing up malformed meetings, causing devices to get into a sync loop which in turn causes excessive transaction log growth on Exchange mailbox servers. This then leads to Exchange performance issues and transaction log drives can potentially run out of disk space.
Again, it's not clear if the two are related, but it's certainly possible that the reason only some iPhones are having their batteries drained and are overheating comes down to not everyone using Exchange. A temporary fix is available at DevCentral . If you're experiencing this problem and don't use Exchange, we would like to know.
Much like with iOS 6.0, some (if not all) of these issues will likely be fixed with an update, probably iOS 6.1.1. In the meantime, if you haven't upgraded yet, do so at your own risk.
We have contacted Apple about this issue. We will update this article if we hear back.
Update at 3:45PM EST : MacRumors is reporting that Vodafone UK today began sending out text messages to iPhone 4S owners on its network, warning them not to upgrade to iOS 6.1 due to issues with 3G performance. The text reads "If you've not already downloaded iOS 6.1 for your iPhone 4s, please hold off for the next version while Apple fixes 3G performance issues. Thanks"
Based on the aforementioned reports, however, we don't think the issues are limited to just Vodafone UK nor the iPhone 4S model.
Nintendo rolls out 5,000 kiosks to show off the Wii U in America
The new video game console from Nintendo, called the Wii U, has struggled to gain the same hype as its immensely popular predecessor, the Wii.
Part of the problem is that consumers are a little confused about how it works, as well as the gaming experiences it's capable of producing. We're all used to touch screen input from our smartphones and tablets, but why would we want one in conjunction with the big screen? What can it do that Nintendo's existing motion controller setup cannot?
Nintendo has always said that as soon as consumers start using the Wii U though, everything will make sense. So in the run up to Christmas and the console's November launch, the video game giant has been working hard to have the Wii U playable at every gaming convention and trade show going.
Now, it wants to win over the general public. Nintendo has announced today that it is rolling out more than 5,000 interactive Wii U kiosks at retail stores across the United States. These include Target, Best Buy, GameStop, Walrmart and Toys 'R' Us, some of the most popular stores for parents and children looking for gift ideas.
In a press release issued today , however, the company let slip that not all of the Wii U kiosks will allow consumers to go hands-on with the new console. "Visitors may be able to experience hands-on game play or enjoy specially created video content that highlights the console's wide variety of available games and features," it reads. Here's hoping that most of them let visitors play the new games, and not just sit there and watch aimlessly.
The games that will be featured on the kiosks include the company's own New Super Mario Bros. U and Nintendo Land, as well as third-party titles such as SiNG PARTY, ZombiU and Rayman Legends.
The marketing push for Wii U follows a TV advert launched in the UK late last month. It included a list of features that are specific to the console, including the ability to continue playing the game when the TV is used by someone else.
Nintendo has four weeks (and less than that for North America) to persuade families and gamers alike that its foray into HD gaming is worth purchasing from day one.
If you're living in America, you can find your nearest Wii U kiosk here .
Image Credit: Kevork Djansezian/Getty Images