The saying goes that anything good is worth waiting for. So when the Geneva Model M arrived at my door after I first saw it at CES in January it was time to put that theory to the test. The Model M is an audio system, made to work with your iPhone or iPod touch, that promises room-filling, spectacular sound in a small package. Does it live up to the promise? Read on, my audio-loving friends.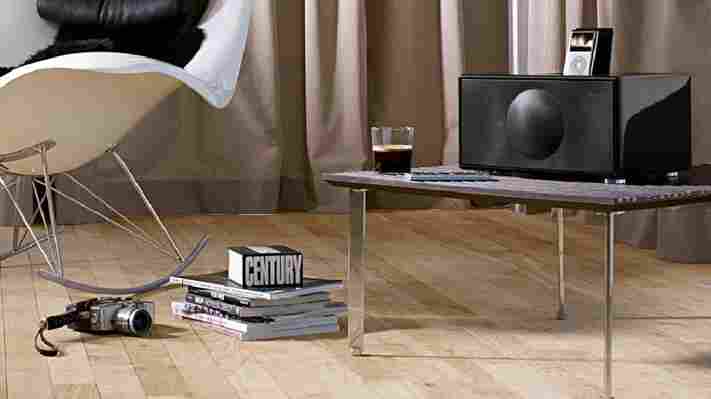 First, let's talk specs and features. While I don't generally subscribe to the numbers game, it's important to know what we're working with because of what it can do. So the Model M contains dual 1-inch tweeters, then dual 4-inch full-range drivers. Each of these speakers is driven by their own amplifier, at 25 watts each, for a total of 100 watts RMS power. The housing for the Model M comes in at 36.6 cm x 19.7 cm x 25 cm and the device weighs 7.3 kg.
Though the Model M is marketed primarily as a sound system for your iPhone or iPod touch, it also touts a line-in jack as well as an FM radio. Yep, people still make those. It also includes a handy, full-featured remote that makes navigation of its features easier. The top, docking area, accessible by a flip-up panel, features touch-sensitive dials and buttons for controlling your iPhone.
OK, now that we have the features out of the way, let's talk about how they work. Firing up the Model M, getting sound is as simple as plugging your iPhone into the top cradle. Your phone will charge while it's plugged in. The touch-sensitive controls are fantastic, but I find myself preferring the remote for a bit more tactile feedback.
Across Geneva's entire product line you'll find an industrial, minimalist design. The Model M is no exception to that rule. It's essentially a rectangular box, with a svelte grille. When powered off you'll see only the glow of a clock from behind that grille, but that same display will tell you device information when you plug something in.
The wooden cabinets are furniture-quality, and hand built. Each of them, according to the company, takes a week to complete. I'm rather a fan of the white and black lacquer, but the red is striking and my review unit's finished walnut is beautiful.
OK, enough about the touch; what about the hear? This is where Geneva's entire line really shines. The company's focus on audio quality is positively obvious. Across a wide array of music, via three different sources, the Model M stood up and provided stellar audio quality at volumes that go far beyond comfortable. While equalization is limited to simple bass and treble controls, there's almost definitely something going on in the audio processing when you adjust the levels. Raising or lowering one of these controls doesn't just boost or lessen a wide range of levels at an even point, but rather it seems that an entire sweep of frequencies gets reset with each notch that you move.
There's something about truly audiophile-quality sound that can send a shiver down your spine. It's impossible to describe effectively in text, but the Model M is one of those rare experiences where something sounds exponentially bigger and better than it should given its size.
The Model M is not for the bargain shopper. A $699 price tag is the ante to play in this game of big audio. Add another $100 and Geneva Labs will include a CD player inside of the unit for those of you still clinging to the format. But with a big price comes big responsibility to justify the outlay of cash. Geneva Labs' Model M positively does not disappoint. For its size, I've never heard anything else that compares.
TNW Review: The LapDawg O-Stand is the most adaptable gadget stand you'll ever use
When you read or hear the name, the LapDawg O-Stand kind-of sounds like something you would find in a adult store, but, in reality, it happens to be one of the most interesting gadget stands I have ever had the pleasure of coming across.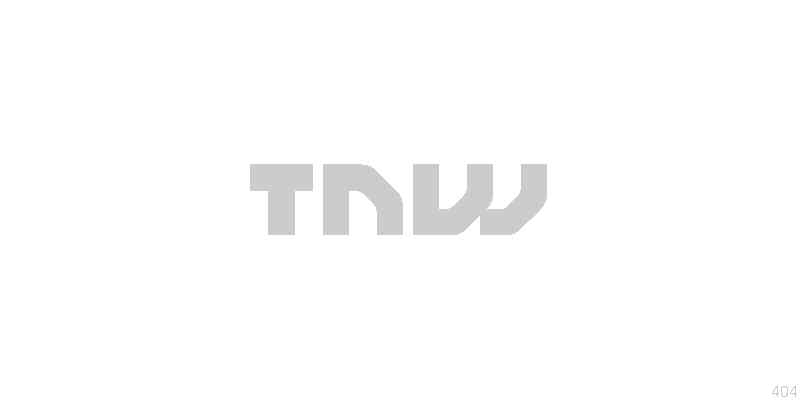 The O-Stand is marketed as "the most versatile iPad stand on the market." Working with iPad models, Google's Nexus 7, Kindle, or any other 7-inch or 10-inch tablet devices, the adaptable 'flexy' legs, coupled with the rotatable ball on the back of the stand, reduces strain on your neck, your back and your arms, taking all of the weight.
If you are a photographer or videographer that has experience with a Gorillapod, then you'll have a pretty good idea of how the O-Stand operates. Existing to hold your smartphone, e-reader or tablet in its grips, the O-Stand can literally be positioned in any way possible – sitting pretty on your lap, tightly hugging the armrest of your sofa or used to hang your iPad from a curtain rail.
The O-Stand comes in a fairly small box, a feat that is achieved by folding its bendy legs up ready for you to position them. Everything is already connected, so all you need to do is clip the plastic holder to the stand, making it ready to hold your gadgets.
Setting it up is simple too.
Say you want to play with your iPad in bed. First, you fix the iPad to the holder, locking the plastic clip in place to tighten the grips around your $400+ device. Next, you simply bend and manipulate the legs to create a sturdy yet comfortable position that fixes the iPad directly in front of you.
Once you're happy with the layout, you can use the Allen key supplied to fix the legs into position, ensuring that they don't swing out or move when you pick it up once you're done.
The O-Stand isn't heavy, but it has some tangible weight which keeps it securely fastened. The central ball, which houses the four nuts you use to tighten the legs, takes up nearly all of its total mass, but at no time is it uncomfortable to use.
In one day, the O-Stand allowed me to use my iPad as a secondary monitor and deliver real-time Twitter updates. It was fixed to the armrest of the sofa which allowed me to tweet and use my tablet as a second-screen device. Later in the day, I extended its legs to their fullest and the iPad became a display to show a photo slideshow to visiting family.
Desktop stands are constrained by limited positions that your tablet can be fixed into. With the O-Stand, however, there are almost no limitations and you can use it with other devices that fit into the holder.
LapDawg says  it's the "Swiss Army knife of iPad stands' — honestly, that's pretty accurate. Even when you've used it for a while, you'll still be surprised by what you can do with it and where you can fix it.
If there was one potential drawback to the O-Stand, it would be the price. At $79 (ships internationally), this isn't a cheap stand. However, if you find yourself using your gadgets at breakfast, need it to test things whilst you work or prefer to have something take the strain of your arms and wrists when you're sitting or laying down, it's definitely worth the investment.
➤ LapDawg O-Stand
Ever wonder how to stop forgetting phone chargers? Perch has your answer [Video]
I can't count the amount of chargers that I've left behind in other countries, random hotels and even coffee shops. Really, I can't, it's a disease really.
Brian Tedesco, the creator of the Perch, couldn't agree more. They were at CES this year showing off their invention, a device that sits between your charger and the wall and chirps at you when you unplug a device, but don't take the charger with you.
It sounds like a very simple idea, and it is. But it's executed well and with obvious thought, exactly how I like my gadgets.
We got a rundown of just how the Perch works at CES (sorry for the banding, the South Hall hates video):
Tedesco told The Next Web that he was more interested in selling directly, building a customer base and refining the product than he was getting an enormous order from a big chain like Best Buy that could dictate how the product evolved.
The Perch will eventually come in a variety of flavors, including multiple outlet and outlet+USB versions. The current Perch runs $9.99 and is available at the company's site .