If you're into touching tiny things, the world just got a little bit brighter for you. TheKube2 , a one-cubic-inch touchscreen MP3 player that's dubbed the world's smallest, has officially launched in the US.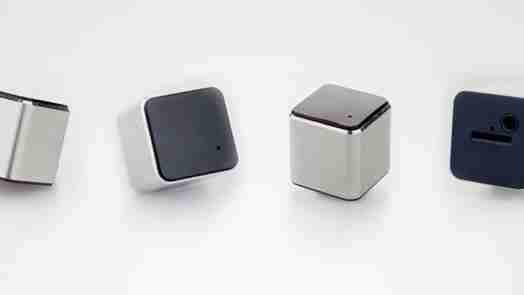 The player, produced by Bluetree Electronics , has been a hit overseas, especially in its home country of Singapore, where it is sold at 7-11 locations. It has an aluminum body and a microSD slot and it gets six hours of continuous playback per charge. Custom skins for theKube2 have also been a popular feature of the device.
"Our goal was to create an MP3 player that not only delivered the highest quality sound within a very unique package, but a price point that made it available to all," said Bluetree CEO and founder Sem Chong.
TheKube2 retails for $45 and is available from Amazon .
Naturally, the player will compete with Apple's diminutive iPod Nano , which also features a touchscreen. The nano is wider and taller than theKube2, but it has less overall volume. With Apple's price tag of $129, though, the iPod is much less of an impulse buy.
Body image via Amazon
CES 2012: Corsair's Vengeance series gaming keyboards are loaded with awesome
If you've ever considered yourself a gamer, chances are that you've owned a Corsair product or two in your time. The company has made great internals, such as RAM and now even SSDs, but things are taking a different turn for the company as it does a definitive focus on peripherals.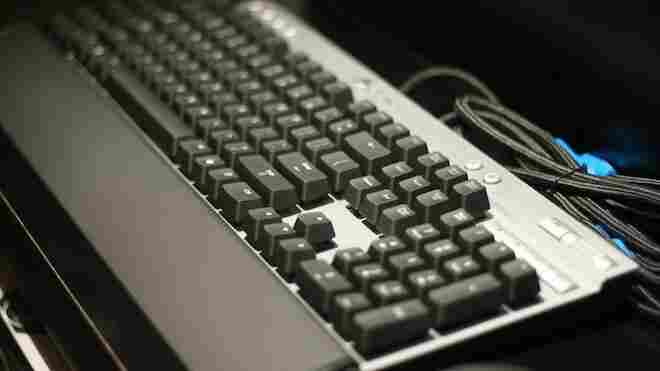 Now yes, Corsair has made peripherals of a while, but a couple of new gaming-specific keyboards and mice made their way onto our radar at CES so we thought we'd give you a peek. The Vengeance K60 and K90 are aimed at FPS and MMO games respectively, offering some great features along the way.
The K60 is for you WASD killers out there. It comes complete with a set of rubberized key caps, which cover the WASD movement keys, as well as replacement caps for the numbers 1 through 6 keys, usually assigned to weapon switching.
Of course you'll also notice that there's a built-in wrist rest. The rubberized texture keeps your palm comfortably in place, but it has another trick too. Along that back, you'll see a tab. Press it in and you'll find storage for your key caps, so you're not going to lose them anytime soon.
The K90 won my heart quickly. As an MMO gamer myself, there's nothing quite like the feeling of a keyboard that gives you a ridiculous amount of macro control. That's specifically what the K90 does very well. With a chunk of programmable macro buttons on the left of the keyboard, you'll be able to set up a vast amount of commands.
The K90 also does something else very right – illumination. Instead of the gaudy, racer-boy stuff that we usually see, the K90 uses a nearly-ambient blue backlight so that you can better see your expanse of keys in the dark. Oh, and the keys are laser-etched, instead of being silkscreened, so they won't rub off as you're using them.
Both the 60 and 90 are made out of brushed aluminum, and designed for Windows computers. The software to control the keyboards is Windows-only, so we Mac users are a bit out of luck. But that's somewhat to be expected as Corsair has always done Windows hardware.
Finally, and probably most important of all, these Vengeance keyboards are extraordinarily responsive. With a 40-gram activation weight on the keys, it takes just the lightest of touches to get the action that you want. If you're used to a mechanical keyboard that's going to be a pretty big change, but fans of the soft-touch, chicklet-style keyboards will love these.
Here's a quick video overview for you. Stick around to catch all of our CES 2012 coverage as we highlight the best of the show floor from Las Vegas.
The HMDX Jam is an ultra-portable Bluetooth speaker at a bargain price
Back in January at CES I made a vow that I wouldn't be reviewing Bluetooth speakers unless they truly had something to stand out from the crowd. There are so many of them on the market that it's exceptionally easy for the good ones to get lost. The Jam, from HMDX, rises above by having decent sound but a great price point, so it's time to dig in and tell you about it.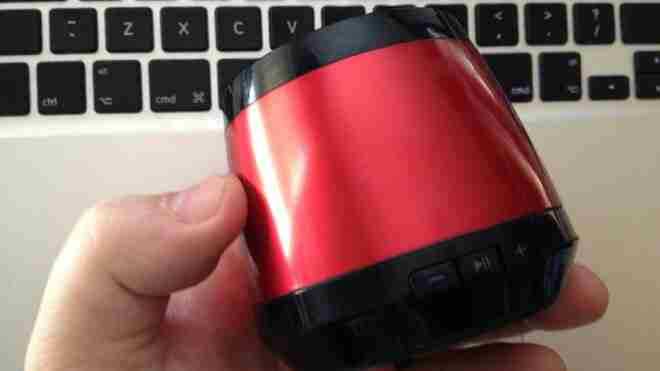 The first thing that you'll notice about the Jam is the packaging. It looks like…a jar of jam. You see what they did there?
Open up the jar and you'll be greeted with a small device and a USB charging cord. There's also a tiny manual with instructions for use, but nothing else. Pairing is simple, with a standard 0000 passcode. Once your device is paired, the Play/Pause and Volume +/- buttons along the bottom edge take control of everything else.
Across the back (is there a "back" on a circular device?) you'll find a line in jack for non-Bluetooth devices, as well as the micro-USB charging port. A full charge will give you around 4 hours of playback time at around 80% volume.
Now let's talk sound, because that's the important part when it comes to any speaker. The Jam won't blow you away with stellar audio quality, but it's not really meant to. What it will do, however, is out-perform your laptop or internal phone speakers. It's easily enough volume and quality to give you sufficient sound while you're in a hotel room or maybe sitting at a picnic table in the park.
So no, you're not going to work the Jam into your home theater setup, but you're also going to be OK with that fact because it's incredibly cheap. You'll find the Jam priced at $40, plus or minus a bit, depending on where you look. At that price, it's a no-brainer to grab the Jam and toss it in your travel bag.
Are there better sounding choices? You bet. Monster's iClarity HD is still one of my favorites because of its size, and it includes a microphone. But it's 2-3 times more expensive than the Jam. Ozaki's O!music sounds incredible, but it's four times the size and costs $150. So yeah, you can get something that sounds better, but it's unlikely that you'll find anything that sounds this good for the $40 price tag of the Jam.
➤ HMDX Jam Bluetooth Speaker