Apparently hotels have had enough of our big fluffy white towel swiping antics. From now on, morals aside, you better think twice before walking out with a towel in your suitcase.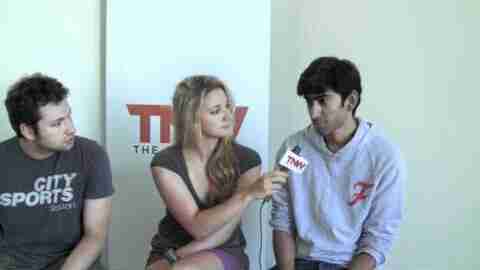 Linen Technology Tracking, a company in Miami, has patented a washable RFID chip that can be sewn into towels, robes and bed sheets, allowing hotels to cut down on theft and keep track of their linens amid rising cotton prices. The tags also allow hotels to monitor their linen inventory for re-ordering purposes.
In an interview with The New York Times interviewed Linen Technology Tracking's executive vice president, William Serbin who said that so far 3 hotels in Honolulu, Miami and Manhattan are using the chip, but he wouldn't disclose their names.
Since the Honolulu hotel introduced the technology last summer, it has saved more than $16,000 per month, reducing theft of its pool towels from 4,000 to 750 in a month.
The Tabber LED guitar sleeve makes learning guitar as much fun as singing karaoke
When I was at SF Music Hack Day last month there were a few projects that jumped out at me. Some of them were software based and a few were hacks of hardware. One project that instantly caught my eye was a projected called "Tabber", which is a contraption that hooks onto your guitar to teach you how to play.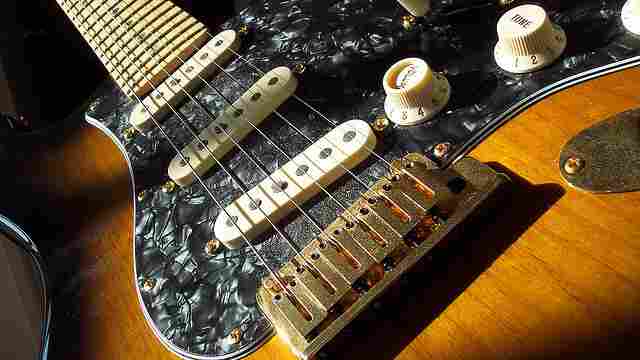 Yes, I'm attracted to bright blinking lights, but as I watched one of the developers hacking away on it alone in a room, I could tell that this thing might actually work. What Tabber does is stream guitar tabulators to a device and lights blink up on the next note of the song. You can tweak the speed of the song so you can keep up with it until you've mastered it, which makes this thing an incredible learning tool.
The team behind the Tabber has finally launched its Kickstarter campaign to bring the device to the masses. To make it a reality for all, the team of three passionate music geeks are hoping to raise $45,000. Check out the Tabber in action:
Along with looking super neat and potentially helping you to become the next Van Halen member, the team wants to keep the project hackable and open-sourced:
If you're a music fan or a hardcore gadget fan, this is a project that you should really get behind. I can attest to the fact that the team is hardworking, believes that everyone can learn how to play guitar, and are more than passionate enough to see this project all the way through.
With Kickstarter blowing up with activity lately , I see no reason why the Tabber won't see similar success.
➤ Tabber on Kickstarter
HP launches 64GB TouchPad in Europe for €599
HP has launched the 64GB TouchPad in Europe, with its first listing having been put up on the French version of the company's online store. The device is listed at a price of  €599 ($860) and ships in 1 – 2 weeks.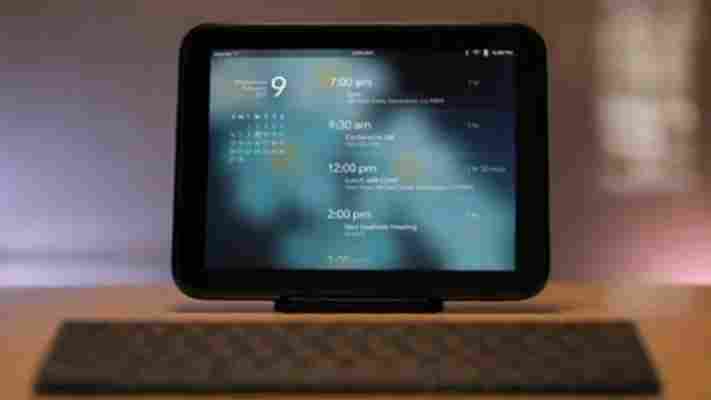 PreCentral first spotted the landing page for the tablet on HP's French website, which was soon followed by its being made available for order , and finally culminated with the company's official announcement (yes, in that order—roll with it, will you?).
The devices comes with a heretofore unseen white lacquered finish, the aforementioned 64 gigs of storage, a 1.5GHz dual-core Qualcomm Snapdragon processor, 802.11n Wi-Fi, a 1.3-megapixel camera, and the 9.7-inch multitouch display that existing TouchPad users should be familiar with.
When does it arrive to American shores? "HP is excited to add this product to our TouchPad line and will announce regions and pricing closer to availability." Hey, maybe you should have bought some of those TouchPads when the company was busy slashing prices and trying to move a few units at Best Buy !