When it comes to cameras, it's not the size that counts, apparently. These Clap Mini USB Cameras shoot photos and video, and are so small that you might lose them. Until you see the price, then you might find a way to keep tabs on one.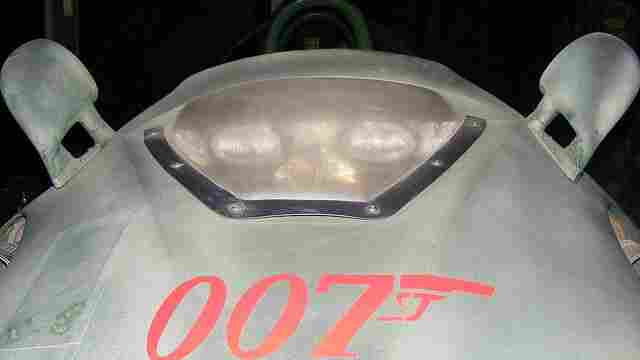 They come in three different colors; red, blue, and black, and have a price tag of $64.00. They're pretty 'James Bond' in how small they are.
According to the video below, these Clap cameras take pretty decent photos and video:
The USB camera is about palm-sized and is made in Japan. You can even insert a MicroSD card for extra storage. Pretty handy!
➤ Clap Mini USB Camera
Enjoy this? Discover the smartphone-controlled iHelicopter .
Why Adobe Flash shouldn't get the blame for BlackBerry PlayBook delay
If you've kept a keen eye on the release of RIM's new BlackBerry PlayBook tablet, you will have noticed that the device is currently due to launch one month later than was initially stated by the Canadian smartphone manufacturer.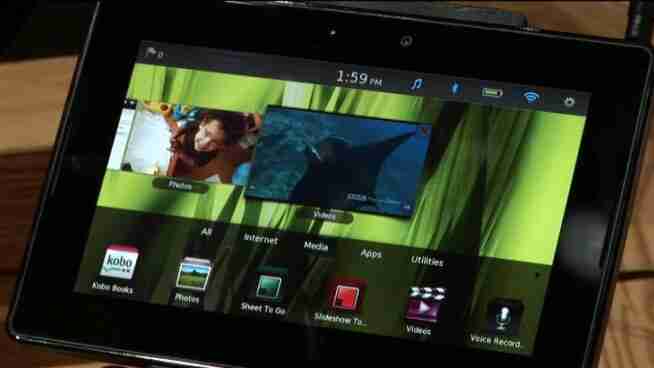 As always, the rumour mill has whirred into action, suggesting numerous reasons for the delay – one being that touchscreen supply has reduced RIM's ability to fulfil initial orders for the device, partly attributing the blame to Apple which reportedly tied up 60% of the supply of the panels for other manufacturers.
The other reason that many blogs have been stirring up is Flash integration. Whilst RIM hasn't moved to confirm or deny any rumours, the willingness to attribute the blame to Adobe and its Flash software is unfounded and implies that outlets reporting the rumour aren't doing the research they should.
The BlackBerry PlayBook is powered by the QNX operating system, a platform RIM acquired in April 2010 , and is expected to outfit all of its future tablet and smartphone devices, replacing the ailing and outdated BlackBerry OS. As a company, QNX Software Systems was best known for its work on powering systems in automotive, industrial, telecommunications, medical, defense, and aerospace industries, powering the dashboards of cars and even Army tanks.
Before it was acquired by RIM, QNX was suitably sporting Flash as far back as June 2009. Back then, Adobe and QNX Software Systems announced the availablity of QNX Car, an application platform that facilitated "the production of Flash-based, in-vehicle systems". This meant carmakers were able to deploy Flash-based interfaces in "head units, digital instrument clusters, rear-seat infotainment systems, and other in-car products".
This opened up the ability to bring experiences like:
Impressive, no?
With QNX supporting Flash as far back as 2009, are we really ready to believe that the same company that could enable on-demand movies, multi-player gaming and location-based services in automobiles hasn't been able to optimize Adobe Flash 10.1 for the PlayBook? RIM committed to outfitting its PlayBook with that version of the software as far back as February, at this year's Mobile World Congress event.
For every person saying Flash was weak on the PlayBook, you will have twenty more to tell you otherwise. We've played with it and found no issues.
Manufacturers including Motorola had troubles incorporating Flash 10.2 onto their Android Honeycomb tablets, RIM has not committed to loading the same version, giving it far more time to ensure the Flash experience is exactly what it should be.
Touchscreen panel supplies, plausable – Flash issues, improbable.
We only have just over a week to find out, I have a hat on standby ready to eat if I am wrong, something tells me I'm not.
Images of HTC's first 10-inch Android tablet, the Puccini
There have been rumblings of a 10-inch tablet coming from HTC for a while now, but Boy Genius has uncovered some images of the device and it actually looks pretty slick. The device is rumored to have a 1.5GHz processor and come in a 4G LTE flavor for AT&T's network. Currently it's known by its codename, 'Puccini'.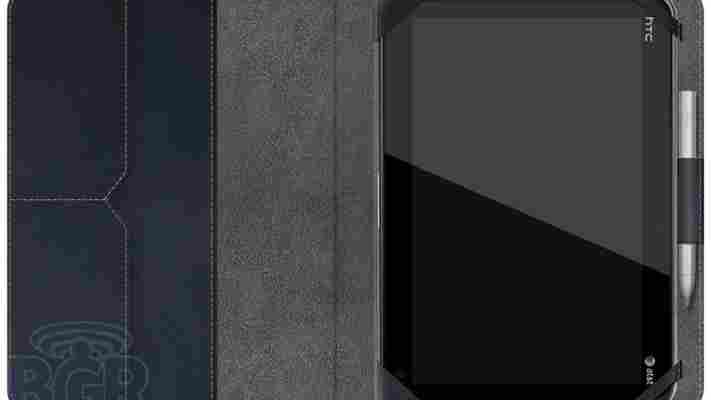 The images reveal an 8MP camera and an LED flash, as well as rear-facing speakers and what appears to be a large microphone. The front features no hardware buttons and a single camera, possibly for video chat.  Interestingly, the images show a suede case of some sort which appears to be an official offering, and tucked inside the case is a stylus of all things. Lets hope the stylus is very, very optional as any tablet that requires one for any core functions is missing the point a bit.
HTC's previous premium Android tablet, the Flyer, also features this stylus accessory and hasn't exactly taken the market by storm.  Our own Brad McCarty had a bit of a hands-on with the 7″ HTC EVO 4G View and said that the stylus seemed to work ok, so maybe they're on to something. It's different anyway. The Puccini will also apparently coat its interface in the Sense UI that permeates HTC's lineup.
I like the looks of the Puccini so far, but it's really the performance and the execution of Sense that will set this tablet apart from competitors like the Samsung Galaxy Tab 10.1, which is coming in a 4G LTE model soon, and the Motorola Xoom. While those tablets have met with some mild success, neither has managed to break out as a runaway sales hit. Do you think that an offering from HTC with heavy Sense customizations will interest those looking for an Android tablet any more than those models?