In case you've been living under a rock, sales of Apple's new iPad — known popularly as the 'iPad 3' — begin today across 10 countries worldwide, with Australia, Japan and Singapore the first three markets to begin selling the new tablet.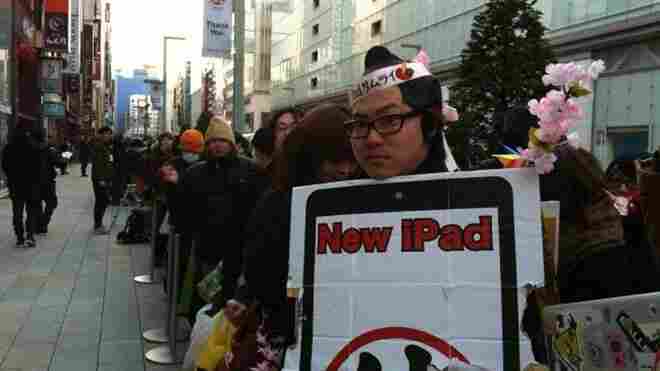 Reviews of the device were universally positive however, with many pundits suggesting that the new retina display and support for 4G LTE mobile broadband don't necessarily warrant an upgrade from the iPad 2, events so far have been less chaotic than other Apple launches.
Operators opened the proceedings in Australia and Singapore as they began selling the device in the early hours, before the Apple Store had opened and launched itself.
Australia become the first country to sell the new iPad as operator Telstra opened its doors in Sydney and Melbourne just after midnight to begin sales some eight hours before Apple, according to Reuters .
However, while reports suggest that just "dozens" queued up for early access with Telstra, demand at Apple Stores was greater, with the line of customers in Sydney having reportedly "snaked around a city block".
Japan is selling the iPad through the Apple Store and the Softbank store which appear to be serving up greater demand. Indeed, such was the anticipation that a number of die-hard Apple fans began waiting in line late Wednesday evening , some 36 hours before launch.
This morning, the queues outside the Apple Store in Ginza, Tokyo, were estimated at 400 people, according to CNN correspondent Kyung Lah.
Unlike Australia, it seems that Japan buyers had to wait until the 8:00 am opening time, with the Apple Store the only place selling the device.
Update : A video from Steve Nagata , who is ironically the guy pictured above clasping his new iPad, shows that the queue at the Ginza Apple store picked up as the day went on.
Singapore was, on paper, the third market to get the device but M1 beat Japan to selling the new iPad. The operator held a midnight launch event at its store in the Orchard Road shopping district, as CNET Asia reports .
Some customers were reported to have queued for as long as 12 hours to get the device, which also went on sale at the country's Apple Store at 8:00 am.
The launch in Singapore — which once had the world's highest ratio of iOS devices to people — was the most hectic, as M1 used the same midnight opening strategy that had served it well for its iPhone 4S launch.
In the build-up to the launch of the new iPad, Apple's share price briefly hit the $600 mark for the first time in the company's history, as investors showed confidence that the Cupertino-based company can sustain its incredible growth.
Apple has launched a 'Great New Apps' section of its online store which is stocked with apps that take advantage of the device's new retina display, which is the major new update and a primary selling point of the device.
A product 'teardown' yesterday revealed details of the components inside the third-generation Apple tablet. Samsung is the manufacturer of the retina display, while the iPad was shown to have 1GB of  RAM, as speculated , and a series of upgraded chips.
Analyst firm Canaccord Genuity told Reuters that it believes Apple could sell 65 million iPads; that's a figure that exceeds the total sales of 55 million for its first- and second-generation tablet devices to date.
With telcos taking the lead on sales, which is also the case in the US where retailers will stock the tablet, Apple is opening more options than ever before to help its iPad series go mainstream.
From March 23, the device will become available in addition markets: Austria, Belgium, Bulgaria, Czech Republic, Denmark, Finland, Greece, Hungary, Iceland, Ireland, Italy, Liechtenstein, Luxembourg, Macau, Mexico, The Netherlands, New Zealand, Norway, Poland, Portugal, Romania, Slovakia, Slovenia, Spain and Sweden.
Images via Reuters , Kyung Lah and CNET Asia
NVIDIA's quad-core Kal-El Tegra processor shows off its dynamic lighting capabilities
Back in February , we brought you news of the launch of NVIDIA's new quad-core Tegra mobile processor, a processing unit that at the time was able to run 1440p content running on a 2560 x 16000 panel, a setup not currently realised by vendors.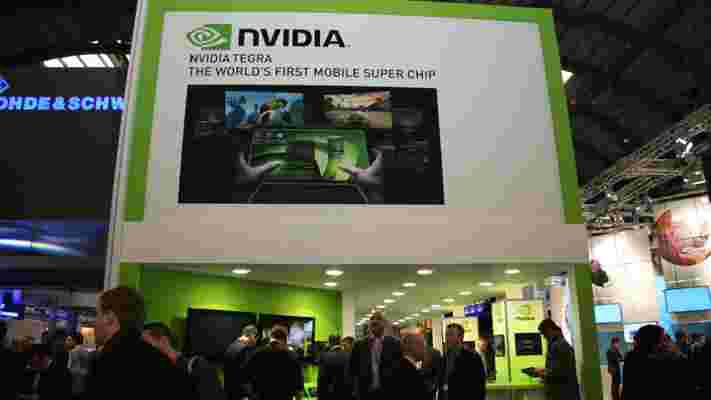 The electronics company has returned to demonstrate the capabilities of its processor, this time showing how the Kal-El – with its 12-core GeForce GPU – is able to render real-time dynamic lighting at Computex 2011 this week.
In the demonstration, NVIDIA takes the viewer through its homegrown game Glowball, which is running on an Android Honeycomb tablet. The game requires the user to roll a glowing ball around set levels, crashing it into set locations to progress to the next level. To showcase the processing power of its chipset, NVIDIA creates a light-source within the ball which impacts its surrounding environment in real-time, instead of relying on default animations which may have been used for a single or dual-core processor.
The Kal-El processor is expected to launch in August, coming to market months before it competition. NVIDIA will also make Glowball available upon release, allowing Kal-El tablet owners to get an idea of what their new quad-core tablet (or smartphone) can do.
Orbotix: These guys really want you to play with their balls
When you first walk into the Orbotix office in downtown Boulder, it's abundantly clear that these guys like robots. A lot. Probably almost as much as TNW's Courtney Boyd Myers. What isn't so evident, though, is the grand scale of what the company is doing with its first consumer product, the Sphero .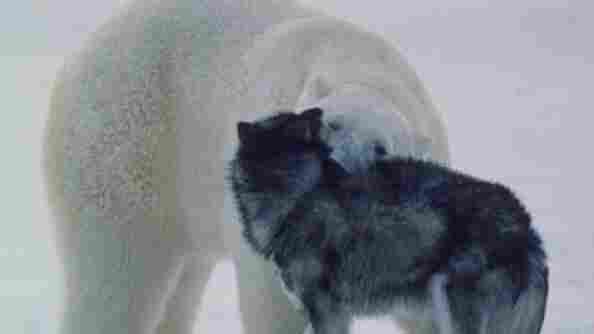 Oh sure, it's a really cool toy. Essentially it's a two-wheeled, highly-unstable robot that sits inside of a ball, akin to a miniature version of what you'd see a hamster running in. But there's more to this stocking-fodder that meets the eye as the Orbotix team has found out that people might love toys, but they really love games.
First off, have a look at how cool this thing really is:
I spent some time talking with Orbotix CEO Paul Berberian about the concept to completion of Sphero and what was coming next. Interestingly, a robotic ball was nowhere near the first idea.
Berberian tells me that Sphero was launched from the thought that people would want to play with a toy that was dead simple to use, but addictive. Obviously this is a recipe for success, but getting to the point of deciding to make a ball was a longer process that involved a lot of ideas but no products. Finally, settling on the thought that everybody would love to play with a ball that they could control from the phones that they already had, Sphero was born.
So you take a rather unstable robot, allow it to be controlled over Bluetooth from any Android or iOS device and then stabilize it by sticking it into a ball. What you get is something that's dead simple to use, but challenging enough for lasting entertainment value. Oh, and you can also control a single ball from multiple devices, opening even more options.
But if all that you could do was roll it around on the floor, the entertainment value would fade rather quickly. With that in mind, the team went to work on some games. There's a Pong-like game, wherein the LED on the ball starts out green, you flick the screen to roll the ball toward your opponent and then they have to flick it back when the LED is yellow, before turning red. As simple as it might sound, it was fun enough for Berberian and I to play for a good half hour before moving to the next.
The other that I got to play was an early version of a golf-like game. With 3 selectable "clubs", each of them has a hard-stop limit to how far they will cause the ball to travel. Setting up rings or marks on the floor, you use the appropriate club to get the ball to the mark. As easy as it might sound, it was nearly as challenging as golf, but with more laughter and less cursing.
These are just a couple of the games that are currently being in development by Orbotix, with more to come as the product gets closer to its Q4 2011 release. There's also an open SDK for a beta developer program so if you have the chops and some ideas you can make Sphero do all sorts of things via iOS or Android.
You can reserve your Sphero now, and many already have . Recharging will happen via an inductive cradle, so there are no batteries to change out of the sealed unit. Berberian tells me that they'll run around $130 US, and should be available in time for Christmas this year.