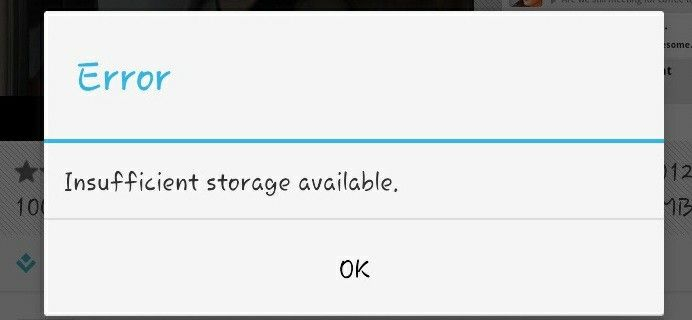 Are you experiencing the error "insufficient storage available" on your Android phone? Do you want to know the solution of this annoying error? In this article you will discover all the solutions to this issue.
It is vital to understand the cause before pursuing the solutions. The problem caused by "insufficient storage available" is fixable by a variety of options. The most popular and fastest solutions are listed in the following guideline. Follow the steps carefully.
Method 1: Clear cache of app to give space on android
First, go to the most basic of options. App caches are also known for taking up a lot of phone storage. Therefore, clearing certain Apps caches will help you free of this problem. Follow the steps below to clear the cache of Apps and clear space on Android.
1. The first step is to open your phone's "settings"> "applications"> "applications manager"
2. Find the app from the list that occupies the most space. You can then tap on the menu or tap to find out what app is taking up the most space.
3. Click the app and you'll have the option to "clear cache"
4. Click "clear cache" to clear some space.
5. Do this with each app you see that is heavy.
Method 2: Transfer videos/photos from your phone to your computer
A very easy solution to your problem is to transfer important files like photos and videos onto your computer in order to free up some space. Computers typically have large capacity storage, which is why many people utilize it to store data over the long-term. For this, it is merely necessary to follow the most basic steps.
1. Find a charging cable. Connect your mobile to the computer.
2. Click the disk that shows your mobile's storage.
3. Copy all of your data onto the computer. Once that is completed, erase the phone's data.
Method 3: Copy photos and videos to an External SD card, not internal memory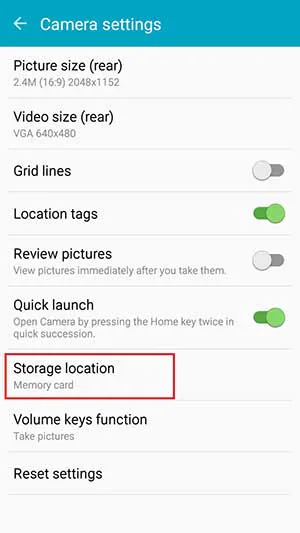 If you're saving your files to the device's internal storage, it is necessary to purchase an SD card and modify the settings. If you decide to purchase the SD card and begin storing your data on it, make sure you buy the SD card with enough storage space to hold your videos and photos. Preferably, you should purchase a 32 gb sd card or one with greater storage. These are the steps that you must follow after inserting the SD card into your phone
1. Navigate the settings on your phone.
2. open camera settings> storage area, then change the location and transfer to the SD card.
3. Start saving the data to the SD card.
Conclusion
You can find millions of Android users all over the world. It is undisputed that there are a variety of errors to be found when working with operating systems or storage devices. If ever you encounter the problem mentioned above happen, you shouldn't be worried about it. The solution to your problem is with a couple of simple strategies. All you have to remember is to keep an eye on the storage capacity of your device after a certain period of time. In this way, you'll know the amount of space an app or image or video is taking up so you can then delete it prior.
Lastly, making sure you take care of your information as this is your top priority. So, before you jump into any of the strategies discussed above, ensure you've done an archive of everything important so that you will not lose important files.