Given that the Surface 2 , a product that Microsoft has had a firm hand in the creation of, is already up for pre-order, you might think that the market for large, mountable and table-able multitouch displays is essentially cornered. And you would be wrong.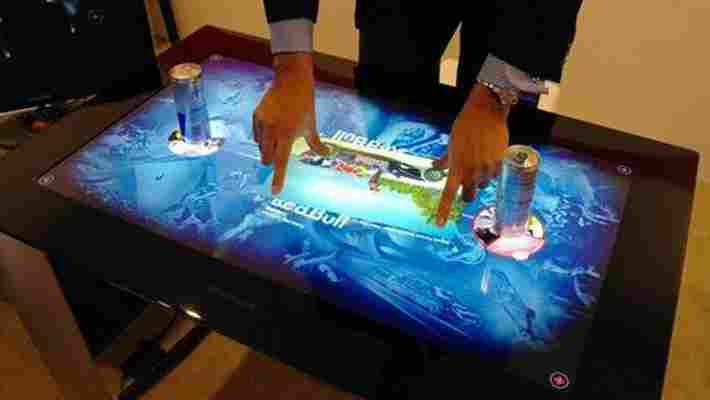 There are at least two devices which could easily be called Surface 2 competitors at CES this year, meaning that even as the Samsung device tries to build a market for itself, it now has real competition. Here's what is in the field today:
The MultiTaction Cell MT550W7 from the aptly named MultiTouch. Stretching some 55 inches, it can support an unlimited number of inputs, and runs Windows 7 and the Surface SDK. You can't mount it on a wall however, this baby is all table. It's up for ordering now, if you want one.
3M has a 46″ multitouch display up for groping at CES, but it appears to be more project than product. And compared to the Cell MT550W7, its acceptance of 20 inputs just feels paltry.
That there are, ostensibly, three products in the market, each of which is expensive, and serves a market that only might exist, is a tribute to capitalism. Just in case you have not heard much on the Surface 2 itself, here's how we recently described it :
Let the market shakedown commence! May the best big-ass-touch-table-or-wall-tv win!
This little box acts like a Men In Black memory eraser for your hard drives
I'll admit to taking a hammer to more than a few hard drives over the years. When I need an upgrade in one machine, I usually have a lagging second device that inherits the old drive. Once the drive finally dies, it's hammer time. While that's probably the safest way to make sure that none of your data gets into the wrong hands, completely erasing a drive before it switches machines is just good practice.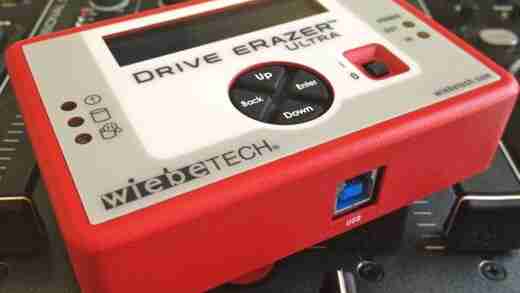 Unfortunately most people don't understand forensic data recovery, so they think that just deleting things and emptying the recycle bin is enough to keep their information safe. But forensic recovery can find things that have been long-ago deleted, or even overwritten with software. For those who know, WeibeTech has a solution in its DriveErazer Ultra .
First off, and it's worth noting, the DEU is not sexy. In fact, it's about as utilitarian in design as you're going to get. But sexy doesn't matter when it comes to security, and that's why the device earns a spot here on TNW Gadgets.
It's a small box, about the size of 2 decks of playing cards stacked atop each other, with an array of ports around its exterior. On the top is a simple 4-way input pad, plus a power switch and indicator lights. There's also a small display so that you can see what method you're using for drive erasing.
Now about those different methods. The DEU comes with 10 different methods pre-programmed, or you can select your own. Heck, it even passed the test to become certified as a method of disc clearing for the US Department of Defense. It doesn't even matter how a drive is formatted, as the DEU requires no computer. Just plug in your drive, choose your method and you're done.
The DEU accepts most 2.5 or 3.5-inch drives, namely in IDE or ATA formats. If you have something special, chances are that WiebeTech sells an adapter to make it happen. Once the deed is done, you can hook up a printer via a serial port in order to print out a label that shows how the drive was erased.
If you've got a drive and you need it zapped, there's probably not a better choice on the market than the DriveErazer Ultra . With a $249 price tag it's probably not what you want to buy for a single use, but it should be a no-brainer for IT departments and small businesses everywhere.
Samsung touts 'connected' cameras in response to the rise of smartphones
Spurred on by the popularity of camera-phones, and smartphones in particular, Samsung is launching a range of 'connected' cameras at the Consumer Electronics Show (CES) show in Las Vegas this week, according to a report from Business Week :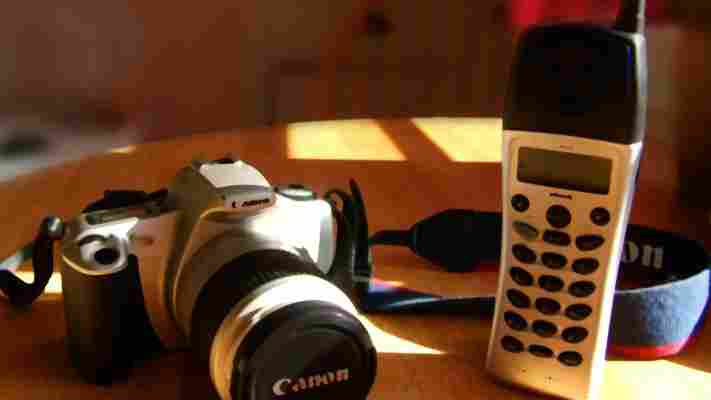 The range of phones will be Wi-Fi ready and designed to provide closer integration with the Internet and other devices to allow for freer sharing of images, as consumers can do on their smartphones. 'Connected devices' are nothing new, of course, nor are they exclusive to Samsung, but the firm is looking to provide a more integrated and effective user experience.
But it isn't just the Korea firm that needs to make a move towards a new breed of device, the whole camera industry needs to look at itself and its products, according to Reid Sullivan, a senior vice president of Samsung, who spoke to Business Week :
The move towards 'connected devices' represents a change of approach from the Korean manufacturer in response to changing consumer habits which are motivated by the growth in smartphones, a space which Samsung is leading across the globe .
According to data cited by Business Week, American consumers take more than one quarter (27 percent) of their photos using a smartphones, that's a figure that increased by more 50 percent from 2010 to 2011. Equally, the share of photos taken with a point-and-shoot camera fell to 44 percent from 52 percent during the same period.
One of the more notable  products set to be released under this banner, from Samsung Techwin — which it should be noted is its video not camera division — is its Wi-Fi Video Baby Monitor, which was announced today.
Available in the US from March at $149, the 1.25-inch thick and 6.30-inch wide camera can stream images to mobile phones (using dedicated free apps), PC or other devices to give parents a view of their child, even in pitch black thanks to infrared LED technology on-board.
The monitors are typical of the connect experience that Samsung is looking to provide and, most importantly, they are plug and play with no software, making them accessible for non-tech minded people who may already be smartphone users.
Here's a taste of how simplified the set-up is, this is the sign-up process that makes the camera accessible across a range of devices for its owner:
The GSMA is predicting that 'connected devices', which include Wi-Fi cameras, will number more than 11.2 billion worldwide. While smartphone are clearly ramping up, and tablets are becoming more affordable and widespread, other Internet-enabled devices have some evolving to do if they are to fulfil this prophacy.
You can keep up with our coverage of CES through our CES 2012 tagged posts, or by following our very own Brad McCarty and Matthew Panzarino who will be tweeting live from Vegas.