It's pretty clear that Motorola is looking to enter the wearables market, given that the company has posted a job listing for a Senior Industrial Design to handle precisely those sorts of gadgets.
The opening, spotted by TechCrunch , will be responsible for defining and executing design strategies for "all" of Motorola's wearable devices.
"The Industrial Design Team collaborates closely with our internal work partners to create compelling, usable and innovative products that define our brand with over a million consumers worldwide," the listing reads. "The wearables design team will lead the establishment of our brand in the massive competitive and growing space of wearable connected products."
Motorola Mobility has been rather quiet ever since it was acquired by Google back in August 2011 . The company has released new smartphones, but there's been a widespread feeling that the firm wasn't living up to the lofty ambitions set by Google's in-house teams.
The numerous teasers for Moto X, a new smartphone that will be assembled in the United States and give consumers some degree of choice over its design, has changed public perception however. A range of wearable devices would take that new image – defined in part by its new logo – even further in the public eye.
Motorola's Dennis Woodside and Regina Dugan also took to the stage at D11 in May this year to show off an electronic tattoo . The design, manufactured by a company called MC10, features an antenna and couple of circuits that could be used as a password substitute.
There's no word on what sort of wearables Motorola is interested in; a Google Glass competitor seems unnecessary, so a smartwatch seems far more suitable and plausible.
The company would join a dizzying list of high-profile technology firms who are rumored or interested in entering the wearables space. Sam Burd, Global Vice-President of Personal Computing for Dell, told The Guardian earlier this month that the PC maker was currently looking into the technology .
Add Microsoft , Google and Apple , as well as Sony's recently unveiled SmartWatch 2 and the Kickstarter-funded Pebble , and it's easy to see how the market could become quickly overcrowded.
"Our ambition is to make Motorola a recognized leader in design of all things mobile," Motorola's job listing reads. "We will do this by creating product experiences that are led by consumer insight and intuition, keen design sensibility and cutting edge technologies. We want our products and brand to be experienced and loved by millions of people worldwide. We want to create the new Motorola."
Image Credit: REMY GABALDA/AFP/Getty Images
Samsung's 'Smart Window' will turn your boring house into a geek mansion
Very rarely do I get excited about TV-related technology, probably because I don't watch much TV. This beautiful creation from Samsung is an exception though.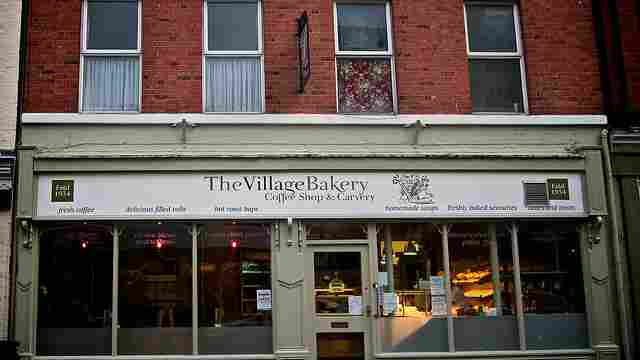 This transparent screen will fit any window up to 46 inches at a resolution of 1366 x 768. The thing is completely see-through, but what you're viewing on the screen is completely private from those outside. It's fully controlled by your touch, and reminds us of a scene right out of Minority Report or Mission: Impossible.
Check out this quick demo, which shows a cool option to pull down blinds when you're tired of looking outside:
There's no word on when these will become available yet or how much they'll cost, but the rumor is that they may go into production within the next month.
The Smart Window has installed widgets and will let you watch regular TV and movies on it, so it's not just for show. Can you imagine putting one of these in every room of your house?
Check out all of our CES coverage here .
TNW Review: The Carve Case offers handmade, lightweight wooden protection for your iPhone
When you take delivery or pick up your brand new iPhone 4/4S, one of the first questions you may ask yourself is whether you need a case to protect the fragile glass front and reverse of the device. If you decide you do, it then becomes a matter of cost and whether a $5 piece of plastic will look and feel better than some of the more premium iPhone cases.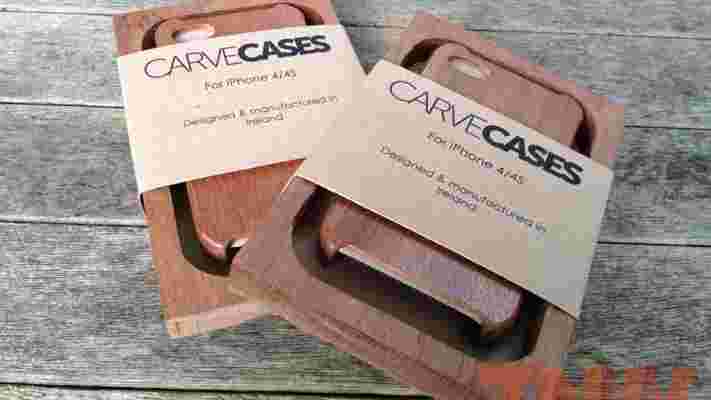 Wooden cases aren't new. In fact, Grove and Miniot have launched their own gorgeous protectors that have received rave reviews the world over. However, the cases can often be quite expensive, costing you as much as a fifth of the cost of the very device you are attempting to protect.
Meet Carve Cases .
Carve's €39 ($48) wooden cases claim they are "carved, hand sanded, hand filed, hand sanded (again), and hand finished in Ireland by a real person with real hands." That real person is Dónal Moloney, an Irishman who decided he wanted a unique case for his iPhone — so he made one.
The cases impressed his friends, and he got requests to make more: "To be honest, I thought there was a business in making wooden covers and was testing the waters a little. I was delighted when people started asking for them," Moloney notes.
Two months ago, Moloney was selling the default Carve Case, with dreams of allowing customers to submit their own designs, which could be etched into the reverse of the case for a truly unique design. Fast forward a few weeks, Moloney entered and won Niall Harbison's #20,000Yoyos Competition in Ireland, securing a €10,000 investment that would allow him to introduce custom and specially designed cases.
Moloney's pitch?
"Carve Cases does everything. Design, machine, mill, carve, file, sand, oil, wax, varnish, shoot photos, build the web pages, make the tea, sweep the floors, take orders and ship them out; all from one workshop in Kildare, Ireland."
Placing your iPhone in this case is quite a squeeze, but this is a good thing. The Carve Case hugs your iPhone tightly, leaving the dock connector, speakers, volume buttons and silent switch completely open. The same can be said of the power button and the headphone input, so while it might not offer the all-round chassis protection as some of the wooden cases from Grove and Miniot, it provides easy access to your iPhone's hardware buttons and connectors.
As a wooden case, weight could be an issue. However, its hardwood design is very lightweight and its tough and durable water based acryllic finish not only complements its rustic look but makes it feel nice in the hand.
The plain Carve Case costs €39 ($48) but pre-orders have now been opened for custom designs to be submitted. The custom case is laser engraved from a customer-submitted vector or high quality image, but costs a little extra at €69 ($85) — the price you pay to be truly unique.
Moloney says that there is "every chance in the future that you will see Carve Cases for Samsung, HTC, iPad & Microsoft Surface," but for the moment his focus is on the iPhone, and possibly the Apple's new smartphone, expected to launch next month.
The Carve Cases founder tells me that he has some new ideas for a next-generation iPhone, including "a wider range of wood species to choose from; maybe incorporating a kick-stand; and also possibly including other beautiful materials like leather or canvas to complement the wood. I have another really cool idea that could streamline & reduce the amount of things we carry in our pockets."
"We'll sit down and engineer a completely new case from scratch. I want to come up with a completely new concept for it. Many of the steps will be similar but the complete process will get a big overhaul. Our cases are CNC machined to begin with and then hand sanded, hand filed & hand finished. Much of that will be similar as hand crafting is hugely important to us. A taller & thinner case would make life slightly easier as it should be easier to CNC carve out the housing if this is the case."