There's a certain luxury that's afforded when you have room to spare around your desk, in your house or elsewhere. So when I recently moved to a larger house, but found that I had a smaller office, I knew that I had some downsizing decisions to make. Logitech's Bluetooth Easy-Switch Keyboard has made that task a bit less painful by allowing me to use a single keyboard with my iPad, MacBook Air and (gasp!) even a Windows machine.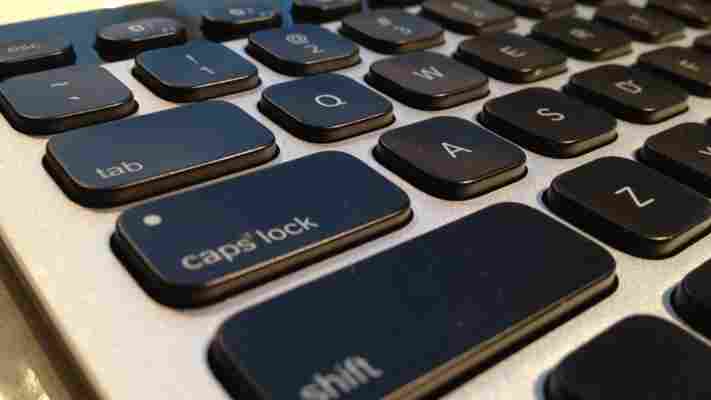 The keyboard itself is roughly the same size as Apple's tried and true Bluetooth offering. It lacks a dedicated number pad, but does include OS X and iOS-specific function keys along the F-row. Unlike Apple's own keyboard, however, Logitech's is backlit and rechargable.
Oh, and you can also pair Logitech's keyboard with up to three devices at the same time. Consider this the trump card.
The switching function is fairly straightforward. There's a standard "Connect" button on the bottom of the keyboard. When pressed, three keys light up on the top of the device. Selecting one of these keys allows you to assign a device and pair with it. Once paired, you can replace that device by completing the same process again.
It's a killer feature, for me, because I often find myself traveling with only my iPad, but switching keyboards constantly does indeed slow down your work somewhat. Though it's a minor annoyance, it's an annoyance all the same and it's nice to keep the same keyboard at my fingertips regardless of where I'm typing.
Beyond the annoyance-fixing factor, however, is my original point. Space is a premium in my new office, so having two keyboards on my desk, plus another for my iPad, further cramps an already-tight spot.
Akin to Logitech's rechargable trackpad for Mac , the Easy-Switch Keyboard ships with a micro-USB cable. Battery life is excellent, lasting around a week for me with extremely heavy use. I could probably get even more time, but I tend to leave the backlighting on a high setting because I like how it looks. Though the device is smart, and a proximity sensor will power off the lighting when it's not in use.
But if the battery happens to get low, I can plug in the device and continue using it. However, be forewarned that the micro-USB is a charging port only. If your device doesn't have Bluetooth then the keyboard's simply not going to work. Fortunately, a power switch on the right side of the device allows you to safely stash it in a bag without having to worry about errant key presses or running down your battery.
Logitech's device sits slightly flatter than Apple's, but I still find it to be extremely comfortable. I've used it for up to 13 hours in a day without any strain from the flat typing position, though a flip-out set of risers would have been welcome for those who prefer different ergonomics.
The key press to Logitech's keyboard requires slightly more force than Apple's, but not so much as to be uncomfortable. In fact, the more that I've used it, the more I've grown to like the firmer feel of the keys.
If you're a user of multiple Apple devices, I can't recommend the Logitech Easy-Switch Keyboard any higher. At $100 MSRP, it's simply incredible, and convenient beyond words. My only wish is that Logitech would take this same philosophy and apply it to a mouse. KVM switches, be gone.
Portable Android-based games console GameStick is now available to pre-order for $79
GameStick , a new video game console that runs on the Android mobile OS, is now available to pre-order online.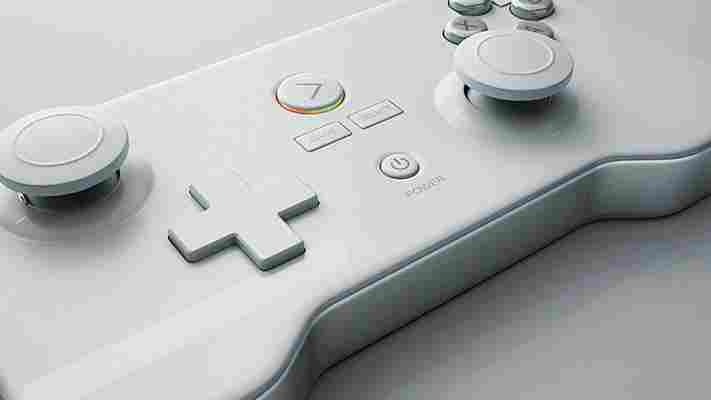 Spotted by Engadget , the standard bundle is priced at $79 and includes both the GameStick itself, which plugs directly into your TV's HDMI slot, as well as the recognizable white Bluetooth Game Pad.
The online store, which is being powered by Amazon, is also stocking a multi-functional dock . It can be used to wirelessly charge the GameStick controller, but also add additional storage up to 64GB, power the stick itself and also connect additional peripherals. Set at $24.99, it's also equipped with one ethernet, one HDMI and three USB ports, which is particularly useful if you have a wall mounted TV and want to access the stick regularly.
One of the GameStick's unique properties is that it's incredibly portable, so if you're likely to throw it in a bag or move it to a new TV rather frequently, there's also a protective case priced at $9.99.
The GameStick console, created by a company called PlayJam , started life as a Kickstarter project earlier this year. It managed to hit its $100,000 funding target in just 30 hours , eventually stopping at a grand total of $647,658 at the beginning of February.
It's an attractive looking device, using the minimalistic white colour scheme adopted by both Apple and Nintendo for its consumer hardware. The 2-inch GameStick actually fits inside the controller for easy storage, although once it's plugged into the TV all games are played up on the big screen.
So far the company says it's working with more than 250 developers to try to create a wide catalogue of games before the system is shipped to backers in April. The menu and overall interface uses PlayJam's Games Network – designed originally for Smart TVs – which currently supports developers including Relentless Software, First Star Software, and Disney.
The idea is that all of the games, just like on Android, will be very affordable and stimulate a much larger number of titles that are small in budget but big on creativity.
The device follows another Android-powered video games console, Ouya , as well as other niche hardware such as the Razr Edge and Nvidia Shield . What with the muted response to the Nintendo Wii U, all of these products have a small window to try to attract consumers before Microsoft and Sony release their next major systems.
BlackBerry announces Q10 launch in Canada on May 1 for $199 with a 3-year contract at Rogers, Bell, and Telus
BlackBerry on Tuesday announced the BlackBerry Q10 will be launching in Canada first on May 1. Those interested will be able to get it from Rogers Wireless, Bell Mobility, and Telus starting at $199 with a three-year contract.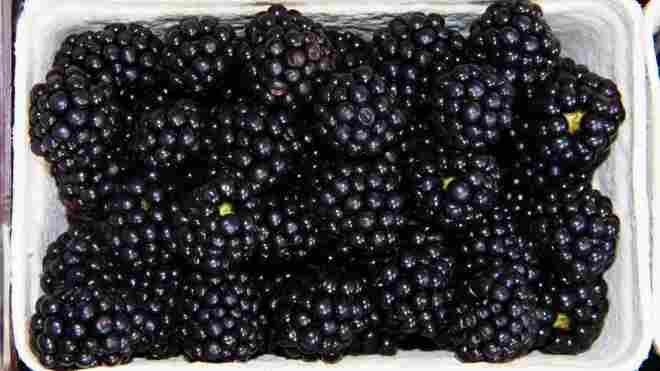 While those are the three biggest carriers in Canada, the device will also be available on Virgin Mobile Canada, Fido, Koodo Mobile, and Sasktel. Canadians will be able to buy it in store at The Source, Best Buy, and Future Shop, but BlackBerry wouldn't give timing details for these.
BlackBerry is of course planning to launch the Q10 globally as well, but it hasn't (yet) provided specific dates for its international arrival. Many expect the device to launch in the US very soon (either in May or June), and especially so as it hit FCC testing on April 17 .
http://www.youtubeom/watch?v=hYKFpEOSyUQ
Yet BlackBerry fans shouldn't hold their breath as the pricing for the Q10 isn't very competitive. In fact, it is more expensive than the Z10, which at launch was priced at $149 in Canada and in many cases has already dropped down to $99.
The higher Q10 pricing is an interesting move by the Canadian company, given that it is known for its QWERTY devices. Many BlackBerry fans would undoubtedly like to see the Q10 priced lower, if not at the same level, as the Z10.
That being said, we don't recommend anyone buying the Q10 at launch. If the Z10 is any indication, its price will likely drop. We would thus wait a few weeks to see if it does, and only then take the plunge. For those who love their tactile keyboards, there still isn't anything better than a BlackBerry.
See also – Review: With its US launch, can the Z10 save BlackBerry from itself? and BlackBerry has shipped 1 million Z10 smartphones, but is that enough to compete for third place?
Top Image credit: Abdulaziz Almansour