There's no denying that a sound bar isn't the ultimate solution to a home theater system. But a growing market, accessible pricing and a lack of complexity have all contributed to leading many to walk the bar-shaped path to better audio. Sonos, the brand that's best known for its rather amazing, wireless speaker systems, has now entered the market with the Playbar . I've spent a couple of weeks with the device, and I can tell you that it's worth every dollar that the company is asking and then some. Read on.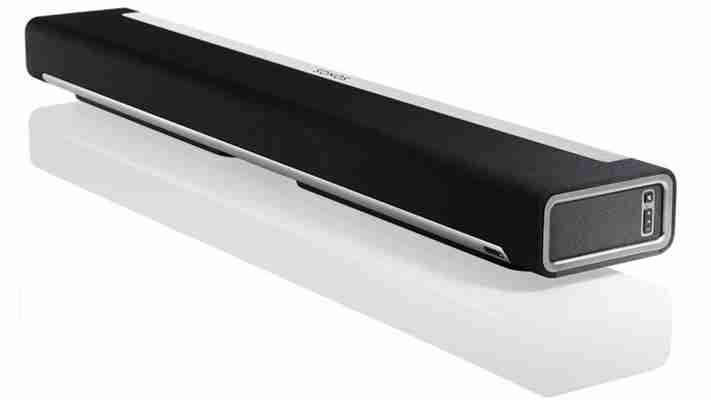 The first thing to note is that the Playbar system (like all others in the Sonos line) requires that you either hard wire it over CAT-5 or use the Sonos Bridge to control it wirelessly. If you already have a Bridge , adding the Playbar is dead simple. If you don't have one, buy one. They're cheap, at around $50, and allow you to have easy addition of other Sonos speakers down the road.
Once you've hooked up the Bridge to your router and added the Playbar to the system (it requires pressing 2 buttons. Literally.) you'll need to make sure that you have a source of audio hooked in from your TV. This is my only niggle with the Playbar — The company provides only an optical input, which can rule out some older TVs, even if they're flat-panel. Only have RCA out? This little guy from Monoprice will fix the problem.
I spoke to Scott Fink, one of the Product Managers for the Playbar, and he explained the choice to me.
Once you've gotten past any proclivities that might arise from the choice to go optical-only, you'll quickly forget that they even existed once you fire up the Playbar. As you walk through your setup, you're given the option to control the volume via your TV remote or you can choose to use the excellent Sonos apps for iOS or Android. The apps are part of what set a Sonos unit apart from the rest of the choices in the sound bar market. Instead of having to hook in an external audio source to play your music or something like Spotify, you can pair them within the app and use them directly.
Now let's get back to talking about sound, because it doesn't matter if it will play everything that you throw at it if the sound sucks. Fortunately for Sonos buyers, the sound is spectacular. An array of nine, individually-amplified speakers reproduces everything from the softest vocals to the deepest bass notes with stunning clarity.
Yes, I said bass. From a sound bar. In fact, it's so good that I literally couldn't figure out how the company had managed to make it happen. The speakers simply shouldn't be capable of accurately reproducing notes as low as they do. You have the option to add a wireless subwoofer (dubbed Sub) to the system, but you almost don't need to. Though there's a notable improvement to the performance of the Playbar if you do, as Fink explains.
By itself, Playbar is able to accurately recreate deep bass notes that you'll hear in music, battle scenes and large footsteps. Door slams are frighteningly realistic, as are thunder, waves and other items of wide frequency response. The difference, by adding Sub, is that these frequencies will play louder, but they're present and clear even with Playbar as a standalone device.
Sonos manages this offloading of sound because each speaker in your system has its own internal computer. All decisions happen individually, so no one unit is in control of the sound, other than Playbar's synchronization of video and audio. If you choose to add surround speakers to the Playbar, the $300 Play 3 is the item to fit the bill. While $600 for two surround speakers would be outrageously high, you have to realize that when they're not in use for surround sound you can plug them in somewhere else to make sure that they're utilized.
You can choose to mount the Playbar on the wall, or have it sit on your TV stand. With my 42-inch Philips TV, the Playbar fell just short of being exactly the same width as the TV itself. An accelerometer inside the device helps to adjust equalization so that if you have the Playbar standing up on its face it still sounds as good as if it is sitting flat with the drivers at their preferred 45-degree angle toward the listener.
At maximum volume, your neighbors will hate you, even if you live in a well-insulated house. The Playbar can indeed get painfully loud. Sonos won't go into specifics about the wattage being provided to the drivers, but suffice it to say that it's more than enough to make things uncomfortable. We typically found ourselves listening at around 1/3rd volume, and anything above 1/2 was far too much for comfort.
Sonos has added a couple of great features to its mobile control apps that are specific to the Playbar. Night Sound and Speech Enhancement are pretty self-explanatory, and they work incredibly well. Night Sound keeps the audio more normalized, making dynamic audio transitions less jarring and likely to wake the neighbors. Speech Enhancement is straightforward and flawless. For movies and shows that have quiet speech tracks, it's invaluable.
I could go into a wide review of the Sonos app all by itself, and perhaps it's warranted. The ability to stream Pandora, iTunes, Spotify, Sirius and more is an amazing selling point for the Sonos system. You even have options for MOG, Rdio, Lasm, Rhapsody and local radio. The ability to do this from your handheld device or even your desktop is great. Being able to choose what music you want in what room is just icing on an already-tasty cake.
Playbar's $700 price tag will not be taken lightly by potential buyers. But the reality is that there's nothing else on the market that has as many music streaming choices built in. Sonos is taking a big bet on the Playbar being part of a Sonos-driven house, and for those who want to take that plunge they'll be rewarded thusly. Other options in the market are available at half the price for stellar sound quality, but they lack the truly wireless component and expansion that the Playbar and Sonos systems in general can provide.
All said, the title of this article sums things up well. The Playbar is pricey, but it's positively spectacular. I typically don't ask for my wife's input on consumer electronics, but even she is so in love with the sound of the Playbar that not a word would be said if I went out and bought one of our own today. TNW tested, Brad's-wife approved. The Sonos Playbar is amazing.
Google Glass code hints at spatial gestures, including two-finger browser zoom and winking to take a photo
Google appears to be planning an interesting set of gestures for its Glass project, letting you use your fingers, head, and eyes to perform certain functions. Two examples include being able to use two fingers to zoom in and out of the browser, apparently just like on a touch device, as well as winking to take a photo.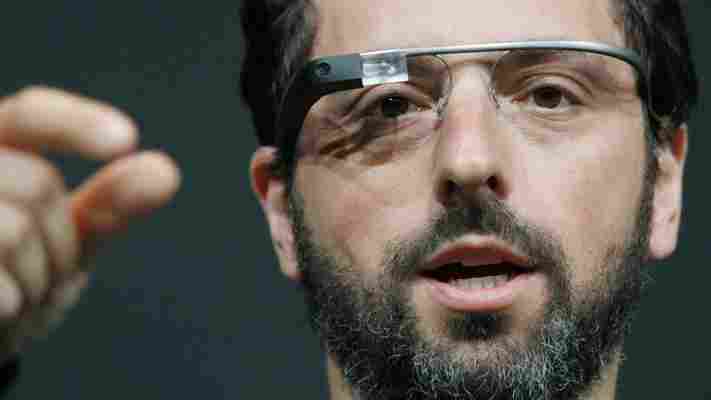 The leaked information comes to us courtesy of Reddit user fodawim (via Glass Apps ), who found the new gestures "buried deep" in MyGlass, the Google Glass companion app that launched last week. He took a screenshot of the code showing some very interesting tidbits:
The most interesting mentions in our opinion include HEAD_GESTURES, EYE_GESTURES (including WINK_TAKE_PHOTO), BROWSER_TWO_FINGER_ZOOM, GUEST_MODE, and COMPANION_SCREENCAST. Given that the first two are categories, one could assume that there will be multiple types of each, even though there is only one of each listed right now.
The last two suggest Glass users will have the option to share the device with others without fear of giving away access to their personal stuff (we've heard about this before) as well as send over a stream to their friends showing off what they're currently up to. These features could of course never see the light of day, but the fact Google already seems to have code for them seems to suggest they are at the very least being tested by the company.
The head gesture name seems to imply putting Glass to sleep and waking it up. The eye gestures meanwhile can apparently be calibrated or even completely disabled (in fact, they will probably be off by default), which makes sense as you don't want to be taking a succession of photos just by blinking.
Although fodawim said he would update the Reddit community with anything else he found, his submissions suggest the code hasn't pointed to anything else. He did note two minor details in the Glass terms , however, but that's about it: Glass will be made by a third party but feature support from Google as well as have a dedicated website for purchasing the device and accessories.
Multiple interesting leaks have surfaced as of late in code Google has released to the public. Some speculate these are controlled to build up hype. If not, it's simply a wonder the company can't keep all these tidbits on lock down.
See also – Google leak hints at an Android game center with multiplayer, chat, lobbies, leaderboards, and achievements and Google may be readying an Apple Newsstand-like feature called Google Play News, with issues and subscriptions
Top Image Credit: Kimihiro Hoshino/Getty Images
Asus unveils a Windows-Android device that is a laptop, tablet and smartphone all at once
Taiwanese PC maker Asus took the wraps off a series of devices at Computex today, with the headliner being the Transformer Book V — a device that wants to be everything all at once.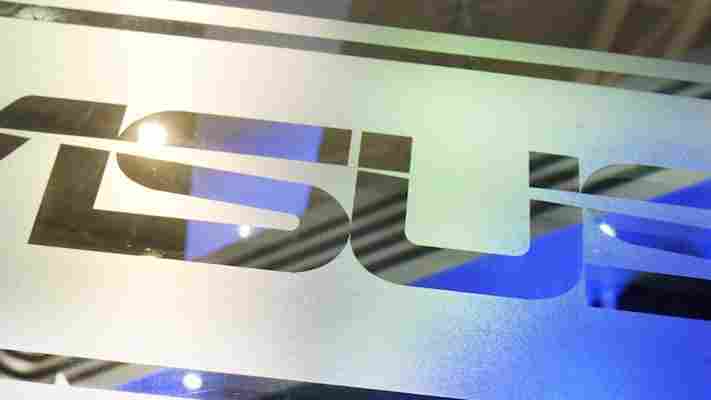 The Transformer Book V is what Asus terms a "five-mode, three-in-one converged laptop" that features a Windows and Android laptop and tablet, as well as an Android smartphone. The design is such that the laptop has a detachable 12.5-inch screen that becomes a separate tablet, and a five-inch smartphone that docks into the tablet.
As a laptop, the Transformer Book V runs both Windows 8.1 and Android 4.4 KitKat. It includes a full QWERTY keyboard and touchpad, and features a dedicated button to switch between the two operating systems. It runs on a Intel core processor and features a 12.5-inch HD IPS display with touch support. It also comes with 1TB of storage.
As a tablet, the Transformer Book V can switch between Windows 8.1 and Android 4.4 KitKat with a tap on the screen. It also means that users get access to both the Google Play Store and Windows Store for a wider variety of apps. The tablet comes with built-in storage of up to 128GB.
The Transformer Book V also features a 5.5-inch Android phone that runs Android 4.4 KitKat and has LTE support. It is powered by an Intel Atom quad-core processor and a 2500 mAh battery that is said to provide up to 10 hours of web browsing time.
It seems like a report that surfaced earlier this year about Asus being pressured to shelve its dual-OS PCs may not hold true after all, with the launch of this Transformer Book V.
Other than the Transformer Book V, Asus also unveiled the Transformer Book T300 Chi, a detachable notebook which it claims has the "world's thinnest 12.5-inch tablet display." The two-in-one device has LTE support and is equipped with a 2560X1440 WQHD IPS display.
Asus also showed off its next-generation Fonepad today, the Fonepad 8 — an eight-inch tablet with built-in 3G connectivity powered by a 64-bit Intel Atom Z3560 1.8GHz quad-core processor. With a bezel of only 5.06mm, and a 1280X800 HD IPS display, Asus says the Fonepad has a 72.2 percent screen-to-body ratio that gives the "largest viewing area of any eight-inch phablet on the market." It also features dual front speakers for better clarity of sound.
At the same time, Asus also unveiled its next-generation MeMO Pad Series, which includes a number of seven- and eight-inch tablets that tout different stand-out features.
As a traditional PC manufacturer, Asus has been trying to break out of its mold by building a large variety of devices, but it seems like its dual-OS laptop and tablet convertibles are the ones that have the best chance of competing in the increasingly-crowded market of gadgets.
Headline image via Mandy Cheng/AFP/Getty Images