There is only one logical reason that Facebook, the world's largest social networking site, would set it sights only a mobile app with 13 employees. The main driver for Monday's $1 billion acquisition? The vast store of beautiful photos that we gave Instagram for free.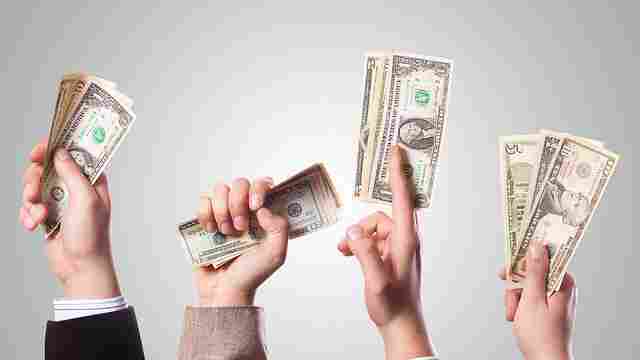 So, how can you make money from your art? This list is by no means exhaustive, but here are some examples of sites and apps that share the green.
deviantART is the largest online social network for artists, photographers and designers. Anyone can share their artwork with the site's dedicated community of over 14 million users, and receive critical feedback. Once you've developed a following, sign up for an account to sell your prints and products. In the print shop , pieces usually fetch around $20-100. You can also purchase prints in exchange for "points", a virtual currency that is popular with super users.
Top tip? If your print receives over 100 positive comments, consider selling it. Leveraging social engagement with your work is a surefire tactic to achieve high returns. "Become famous first by building a brand and then cash will come your way," said Nikolaos Bonatsos, Venture Capital Investor at General Capital Partners .
Other options: MyFolio , Shadowness, ImageKind , Yessy , Etsy
Etsy is a marketplace to sell anything handmade and vintage. The site was founded in 2005 by a group of rogue musicians and makers that needed a place to sell their work. Despite growing popularity with a mostly female community, it still maintains street cred with the indie art community.
Top tip: Don't be discouraged by the 1 million+ items in the fine art gallery . Only about a quarter of Etsy's sellers are professional artists.
Other options: Bonanza , Silkfair , ArtFire , eBay , Shopleaf
YouTube , one of the largest stores of user-generated content, has propelled its users into international superstardom. Justin Bieber is perhaps the most famous example of a self-made YouTube celebrity. But if you don't possess side-swept locks and an army of tween fans, there are alternative ways to generate some extra cash.
In 2007, YouTube announced a policy to pay popular indie video creators. The site agreed to split its ad revenue with "partners" 50:50. With the most successful YouTube users generating upwards of 100 million page views, you do the math. Since then, a select number of partners have gone from creating comedy videos in their bedrooms to minor celebrities with fans from around the world.
Top tip? Got a unique talent to showcase? Create a channel and publish a series of how-to videos. There are plenty of examples of users with substantial followings offering tutorials on anything from stuffing a duck to plucking their eyebrows .
Other Options: DailyMotion , Hulu , BlogTV , Metacafe , Justin.TV
Gumroad is a startup that aims to democratize the ability to sell stuff online. Rather than set up an entire storefront, Gumroad let's you assign a link to your product . Whether it's some code you've been working on or some music you've never released, there's usually someone out there willing to make an offer. The pricing model is flexible and cool. Gumroad allows you to dynamically price your work so if there's a ton of interest for your work, you can drive up the price.
Top tip? Communicate regularly with your fans and followers by sending thank you notes and pinging them with information about your new stuff.
Other options: IMVU , eBay , Craiglist
Zaarly, a peer-to-peer mobile startup, allows users to buy and sell anything with people nearby. The startup aims to be the mobile version of Craigslist . Initially a market for posting odd jobs, the site is now a favorite of freelance artists and designers to sell their work on the fly.  Simply create an alert by listing your art by its keyword and location. Whenever there's a suitable buyer, Zaarly will securely make the connection.
Zaarly recently rolled out a free service on iOS and Android. The free app includes a sign up and 'Activity Tab' that tracks your buying and selling history. The mobile and web experienced is synced, so you'll be able to access your contacts and information at anytime.
Top tip? If you're using Zaarly to sell your music or photography, we salute you! Headed to Coachella this year? Take advantage of the simple law of supply and demand by offering up dry shampoo and energy drinks.
Other Options: TaskRabbit , Exec , Gigalocal , Fiverr , Craigslist
In 2007, Jeff Price, founder of TuneCore , a digital distributor, would pitch users with the simple offer that for less than the price of a pizza and six pack, their music would be available on iTunes. In that year, Public Enemy announced that it would distribute an upcoming album on TuneCore rather than through a label. TuneCore's users are mostly amateur, but it has distributed music from Ziggy Marley, Drake, Soulja Boy, and former Guns N' Roses guitarist Izzy Stradlin.
"For artists, TuneCore is a one stop shop for distribution. iTunes , Spotify , Amazon MP3, you name it," said Austin Soldner, DJ and product lead for music app, Playgroundm .
TuneCore will set you back $50 per year to distribute an album on online stores via TuneCore. The major benefit for users is that the site will not take royalties for the music you sell. Thus far, users have uploaded 500 million units of music and earned over a quarter-billion dollars.
Top tip? If you need some advice, or free therapy, take advantage of the dedicated team of "artist support reps". According to TuneCore, many of them are former musicians.
Other options: CD Baby , iTunes , DashGo , ReverbNation
If you're a budding photojournalist Demotix can gain you both cash and recognition. This citizen photo agency selects the best breaking news images uploaded by citizen photographers, and sends them directly to the picture desks of the top publications around the world. To be considered, ensure that your images are at least 2 MegaPixels.
If your shot is deemed worthy of an exclusive, Demotix will offer the story to local media outlets and may fetch you a significantly larger fee. Exclusives have been known to sell for over $5000. Demotix had reason to celebrate when a citizen photographer scored the ultimate exclusive by capturing the only shot of Henry L. Gates in handcuffs when he was arrested. Needless to say, this is not the place for the winning photo of your kitty.
Top tip? Amateur-produced stock photography is a huge market on the web. If your album doesn't include a flash flood or civic protest, a stock photography site like Shutterstock will accept all sorts of high-quality images.
Other options: Shutterstock , Fotolia , iStockPhoto , Flickr, PocketStock
Scribd's store promises to connect writers with a potential buying audience of tens of millions. This is news to my ears. On Scribd, which houses millions of documents, you can share anything from recipes and personal stories to academic reports.
With 100m users, Scribd is a testament to the challenge we face to make money from written content. Originally designed for sharing documents, the store was launched for users to make money by charging access to their work. In July 2011, Scribd announced a long-term strategy to generate revenue for online news with the release of Float , a mobile newsstand. Since then, it has laid of half it staff and narrowly escaped an acquisition offer from Yahoo!
Top tip? If you need an outlet for your work, it's still your best bet to start your own blog. Without fail – I am consistently amazed by the blogs that can make an absolute killing. Like this guy who posts daily proverbs about personal finance . If it gains traction, there are numerous options to advertise on any budget, like Google AdSense.
Other options: Helium , Content.ly, Yahoo! Voices , oDesk , eLance
Good news! If you're an infamous tech blogger with a small army of Twitter followers, Instagram has you covered. With new app Hashpix , you can score about $20 per print. Not a social media powerhouse? We'd love to hear your suggestions on how to make money from online content.
MIO's Active Connect watch integrates with MyFitnessPal to help people lose weight effectively
MIO, the maker of the world's first strapless heart rate monitor watch, is unveiling today its newest product, the MIO Active Connect . This new device is something the company considers to be the first weight loss wristwatch, that will accurately gauges how many calories you've burned in order to assess how to lose weight more effectively.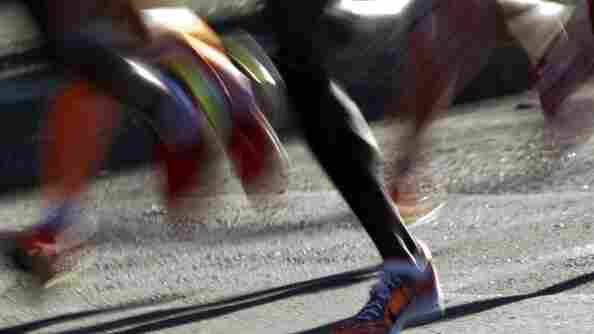 Users can wear this fitness watch, similar to what they would do with the Nike+ FuelBand or the FitBit, and just behave how they normally would. The Active Connect measures and records calories burned throughout the day, along with monitoring your heart rate through its EKG monitor, and measures your steps with a pedometer.
It will record both daily and seven-day calorie burns to help analyze any trends while also monitoring your speed and distance walked or run. Of course you can sync the watch to any PC to store the data right off the device and onto an online MyMIO health and wellness website .
In addition to all these new features, MIO has integrated with MyFitnessPal , the free cloud-based calorie counter and diet plan, to offer users some more resources on how to manage their weight. Users can go through MyFitnessPal's food journals and extensive 1-million-food and calorie database in order to track their calories, activity levels, and results.
To offer support, MyFitnessPal allows Active Connect wearers to join its more than 10 million user community to help learn, gain insight, support, and offer feedback in order to make sure that you stay on track and meet your weight loss and fitness goals. Naturally there's a social aspect to the whole thing as you can push your status to Facebook and Twitter so your friends can see it and cheer you on.
By looking at the Active Connect watch, you might think that it's similar to the Nike+ FuelBand and the FitBit, and you would be correct. But the main difference is the intent of the device. For the FuelBand, it focuses on activity and exercise. For the FitBit, it does the same thing, but also monitors your sleep. The integration with MyFitnessPal is another difference — currently only the FitBit has this integration, but requires the user to manually link their account with the service.
But if you had to choose between the Active Connect, FuelBand and the FitBit, it might come down to two main selling points: design and pricing. The FuelBand is the most expensive at $149.00 and the cheapest is the Fitbit at $99.95 — the Active Connect is $129.99. In terms of design, the FuelBand is, well, an armband while the Fitbit is a clip that attaches to an article of clothing. The Active Connect is a watch that people would normally feel comfortable wearing — not everyone is used to wearing an armband or a clip on them all day, so it might be an issue about style and preference.
You can order the Active Connect online starting today. MIO is also having a promotion where you can get 25% off by simply using the promo code "GetActive" at checkout.
Image credit: RAUL ARBOLEDA/AFP/Getty Images
Don't buy a TV anytime soon: US Flat-Panel prices are rebounding in advance of holiday season
A sale can't look like a sale if the previous number on the tag isn't high. Pricing for US flat-panel televisions stopped falling in August as the market prepares for the upcoming holiday season. In fact, prices actually hit an all-time high, as you can see for yourself in the graph below:
The latest data comes from iSuppli, which explains that the upcoming Thanksgiving and Christmas holidays, as well as Black Friday and Cyber Monday, are to blame. US retail pricing for liquid crystal display (LCD) televisions and plasma display panels (PDP) closed at an average of $1,267 in August, up from $1,168 in July and $1,194 in June. In other words, everything was going well up until the middle of last quarter.
October isn't over, and while we don't have complete data for September, iSuppli says "no large increases are expected at the close of the third quarter just before the selling season starts in earnest during the fourth." Despite the price increases, however, consumers continued to buy large-sized TVs.
Between August 2011 and August 2012, the 65-inch moved from 1.1 percent to 2.9 percent market share, and the 55-inch moved from 12.7 percent to 14.3 percent. This was at the expense of the 32-inch, long the most popular dimension in the American market, which now commands a 13.1 percent share, down significantly from 17.3 percent a year ago. It has now dropped behind the 46-inch in terms of sales.
August also saw a sharp increase in the proportion of models possessing high-end features, Full HD specs and "Smart" Internet connectivity, according to iSuppli. I'm also sad to report that the same goes for 3D TVs.
In short, if you're planning to buy a TV this year, pay close attention to the deals out there. Make sure you're actually getting a price that isn't simply the same as what was offered in the summer.
Image credit: MJimages