Struggling photography giant Kodak has announced it will stop making digital photo and video cameras, focusing on its printing business as it looks to "drive sustainable profitability through its most valuable business lines."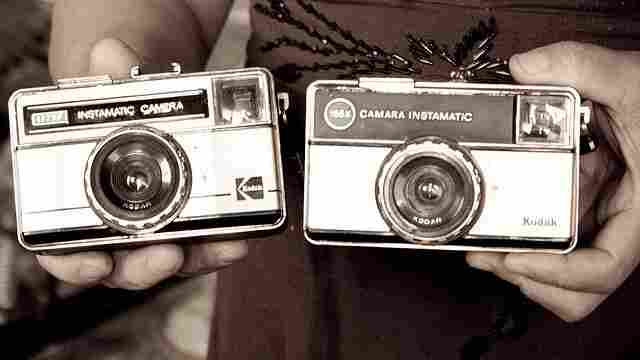 Kodak will cease production and stop selling all digital cameras, pocket video cameras and digital picture frames in the first half of 2012 and seek to expand its licensing business, which may well include a number of patents that it attempted to use against Apple and other technology companies in the past.
Once it has phased those products out, Kodak believes it will save the company more than $100 million in annual operating savings. However, it does believe it will incur $30 million in charges from separating its business.
Kodak has already filed for bankruptcy in the U.S, dealing a huge blow to the company that is credited with introducing digital photography and crafted sensors that are used in the millions of digital cameras sold each year.
The company will continue to operate its retail photo kiosks, create its low-cost and economical inkjet printers, develop apps for Facebook that allow users to print their uploaded photos, and still allow users to sign up for free photo storage via Kodak Gallery.
On top of that, it will still operate its traditional film capture and photographic paper business, which it says "continues to provide high-quality and innovative products and solutions to consumers, photographers, retailers, photofinishers and professional labs."
It's the latest in a number of dark days for Kodak, with the company affected by the rise of smartphone cameras and the lowering in price of consumer electronics. Whether it can reverse its loss in revenues remains to be seen, but a $100 million saving in operations is certainly a step in the right direction.
Meet Raspberry Pi, the $35 credit card sized computer that is already sold out
Bringing affordable computers to classrooms all over the globe has been a pet project of many over the past ten years. The One Laptop Per Child program continues to live on, even though it stumbled a bit with its original "Give One Get One" promotion in 2008.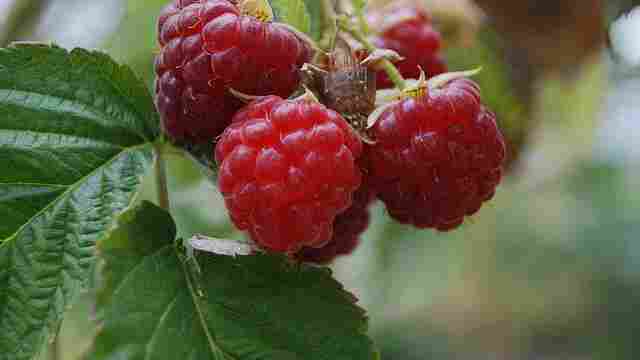 Another non-profit organization called the Rasberry Pi Foundation has been working on an extremely small computer with hopes that people will donate to the foundation so that they can be given away to schools who are eager to train students on how to program. Of course, you can buy one of these credit card sized powerhouses for yourself and it'll only run you $35.
The Rasberry Pi machine runs its own flavor of Linux and sports the following extremely impressive specs:
The operating system runs on an SD card, as there is no hard drive involved, keeping the size of the Pi ridiculously small. The Rasberry Pi officially went on sale today but quickly sold out and the site now lets you register your interest for a device once they become available again. Here's the message from Element14, the site selling the product, about how quickly the Rasberry Pi sold out:
If you'd like to see Rasberry Pi in action, check out this demonstration from one of its founders, Robert Mullins:
Not only is this a great solution to bring computers into schools that can't afford them, but with all of the open interfaces on the devices, developers can create their own products powered by the Rasberry Pi platform. When you combine these two concepts, teaching children how to program using these tiny computers is extremely powerful as well.
I can't wait to see what type of robots and machines start using the Rasberry Pi to power them and am definitely thinking about picking up one for myself. For those of us who didn't pre-order one of these hot items, there's no telling how long it will take to get more in stock, but we'll be watching and will let you know!
➤ Rasberry Pi
How Apple could sell millions of Apple TVs this fall: the iPad 2
Along with an enormous lead in apps, one of the major software advantages of the iPad at this point is AirPlay , and with iOS 5, that advantage will be expanded to include wireless mirroring of the iPad 2 to a TV, which many people are going to love .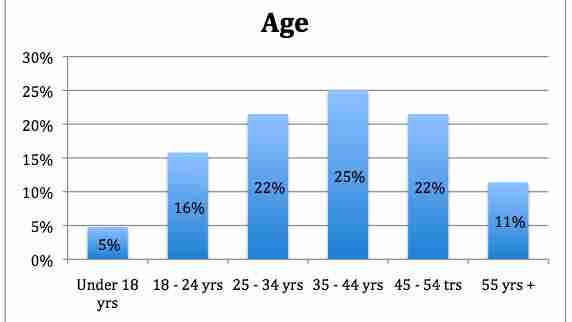 Of course, there is a catch – an iPad and a TV aren't enough – right now, you need to spend $99 on an Apple TV box for any of this to work. Now, if the Apple TV was a slam dunk device, that extra $99 probably wouldn't be much of an issue.
Frankly though, the Apple TV is pretty limited, especially compared to the cheaper Roku, or more expensive – but vastly more useful/powerful – Xbox 360 and Playstation 3. Basically, everything the Apple TV can do, the Roku/Xbox/Playstation can, with the exception of AirPlay and the soon to be released wireless mirroring (just a reminder, wireless mirroring will only work with the iPad 2, just as the current wired mirroring only works with the second gen device).
So unless you are a dedicated Apple enthusiast that does all of their movie viewing through iTunes (which is expensive compared to say Netflix), with the exception of AirPlay, there really isn't much need to choose the Apple TV over the Roku, or if you're even a casual gamer, to move up a price point to the Xbox or Playstation gives you more entertainment options (and with the Xbox 360 you can use the Kinect, which we're big fans of).
Obviously, Apple knows that AirPlay is an advantage for the iPad 2 over other tablets, as AirPlay is heavily featured in iPad commercials. Also, the ever-increasing number of AirPlay enabled apps is just starting to hit a tipping point – expect a ton more very soon. That said, those commercials are iPad commercials not Apple TV ones, and the Apple TV is just a blip on the Apple revenue sheet, so we see Apple as having a problem here.
There have been a lot of rumors of a true Apple Television – screen and all – but again, we're guessing here that unless you're an Apple enthusiast (or Apple does something truly revolutionary) you'll probably be just fine with any of the TVs you can pick up at Best Buy today – so we don't really see the Apple Television as the thing that will sell iPads – and that's what we're trying to get at – how can Apple further drive iPad sales (if that is even possible)?
Here's a suggestion: either when iOS 5 hits this fall (along with a new iPhone perhaps?) or perhaps more likely, for the holiday season, Apple should start bundling the current Apple TV box with all iPads .
It's really pretty simple – the Apple TV right now is an iOS device accessory. At the very least, Apple could offer the Apple TV for half off ($50) with the purchase of an iPad or the activation of an iPhone 5, though we think that just throwing it in would really get Apple onto TVs the fastest, and make AirPlay a true differentiator. There is certainly precedent for this bundling – Apple has previously thrown in the iPod Touch with Macbook purchases for students, and Microsoft is offering a free Xbox 360 with any Windows computer purchase over $699 (Do you think that's a coincidence to what we're talking about here? Microsoft is making a very smart play).
If Apple does release an Apple Television this fall, some of this might change – heck, perhaps they could bundle a free iPad 2 in with an Apple Television purchase (ok, probably not) – but one thing is for sure: unless Apple makes some kind of effort to closely tie sales of the Apple TV to sales of the iPad 2 and iPhone 5, it is missing out on its best opportunity to become the entertainment hub of millions of living rooms, the current holy grail of consumer electronics.