It seems like a smartwatch crowdfunding campaign has kicked off every other week as of late, and today's latest is the HOT Watch .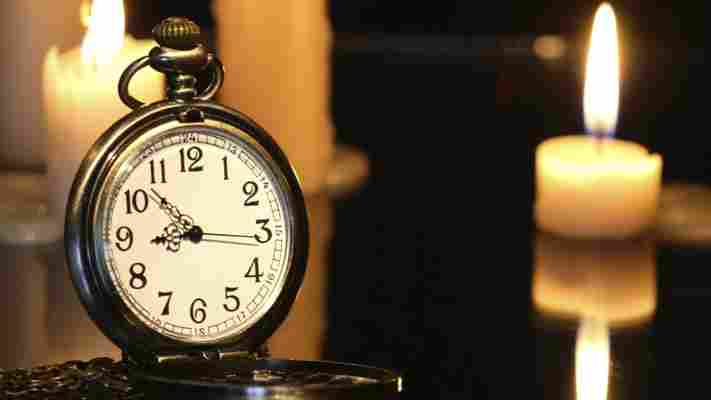 The name HOT doesn't sound very cool, but it does stand for Hands On Talk, which refers to maker PHTL's technology for bouncing sound waves off your palm when making a call with the watch.
PHTL is hoping to raise $150,000 for the project, and it has already received more than half that in pledges on the first day of the campaign. The basic version of the watch can be had for a pledge of $109, a discount off the $169 retail price. More advanced models, such as the Edge, Classic and Curve are rewards for pledges as low as $119 and $149. The current estimated delivery time for the units is December 2013.
HOT will come with support for a set of hand gestures for taking and making calls. Some of them, such as waving to hang up a call, would be impractical in the real world because they'd confuse the real-live people around you, but a few of the gestures would actually be useful.
The watch also comes with an "I've fallen and I can't get up" style accelerometer alert that can notify emergency services if it detects a fall.
Consumers continued to show deep interest in smartwatch projects. Kreyos , which I wrote about earlier this week, has raised over $1 million on Indiegogo, and HOT looks set to handily pass its own goal. Pebble , of course, is the gold smartwatch standard, having raised more than $10 million and taken over 275,000 preorders .
Canalys expects smartwatch makers to ship 500,000 units this year, but the way things are shaping up, that number sounds quite low. Time will tell if the space gets out of hand, but we'll definitely be keeping a watch on things.
➤ HOT Watch
Image credits: iStockphoto , PHTL
comScore: Samsung increases lead as top US mobile device maker, Apple passes LG for second place
In the US, Samsung remains the top mobile OEM, although Apple is attempting to catch up as it moves into second place. Rounding out the top five are LG, Motorola, and HTC, all of which are losing market share. The story is similar in the platform space: Google is first courtesy of Android, Apple is second with iOS, while RIM, Microsoft, and Symbian are all down or dead (take your pick).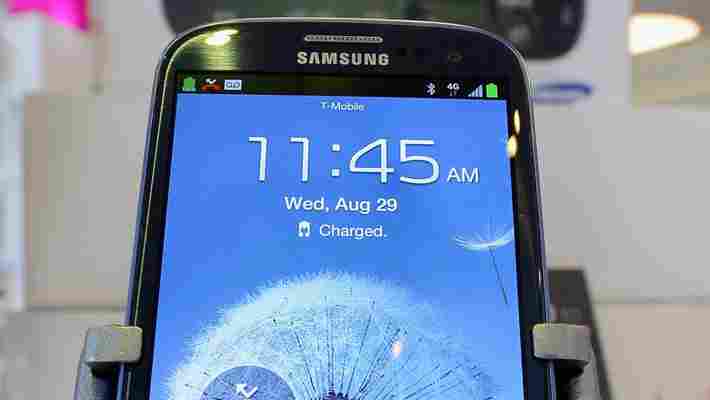 The latest data comes from comScore, which as usual surveyed over 30,000 mobile subscribers in the US. The analytics firm says 121.3 million people in the US owned smartphones (51.9 percent mobile market penetration), up 6 percent between July and October.
Between those two months, the top five mobile OEMs have been slightly rearranged:
As you can see, Samsung gained 0.7 percentage points from 25.6 percent to 26.3 percent while Apple jumped 1.5 percentage points from 16.3 percent to 17.8 percent. LG fell to 17.6 percent, Motorola dropped to 11.0 percent, and HTC was down to 6.0 percent.
In fact, Apple's gain was LG's loss, as the former surpassed the latter to slide into second place. Apple's recent win can of course be attributed to the iPhone 5 . LG may thus be able to grab silver again, if Google ever manages to get enough Nexus 4s to customers .
Speaking of Google, here are the top five mobile platforms:
Apple may be seeing big jumps as a mobile OEM, but Android is ahead and growing faster overall when compared to iOS. Google gained 1.4 percentage points between July and October (up from 52.2 percent to 53.6 percent) to further pull ahead in first place. Apple meanwhile increased its share by 0.9 percentage points (moving from 33.4 percent to 34.3 percent).
RIM was the biggest loser, dropping like a rock as it fell 1.7 percentage points (from 9.5 percent to 7.8 percent). Microsoft and Symbian didn't fare so well either: they lost 0.4 percentage points and 0.2 percentage points, respectively. It's always crazy to see Microsoft down so much despite its Windows Phone push, while Symbian's losses are of course to be expected.
Before the end of the year, not much will change. Samsung will hold on to gold, while Apple and LG will continue to duke it out. Android isn't going anywhere but up, while all eyes will remain to see if Windows Phone can pull anything off. If not, it will be up to BlackBerry 10 to grab third place next year.
Nokia Lumia 630 review: Meet the low-cost flag-bearer for Windows Phone 8.1
Diminishing returns. With each passing year, we're seeing smaller leaps in high-end smartphone performance. While faster chipsets and larger batteries are always welcome, it's becoming ever more difficult to discern the differences in everyday performance.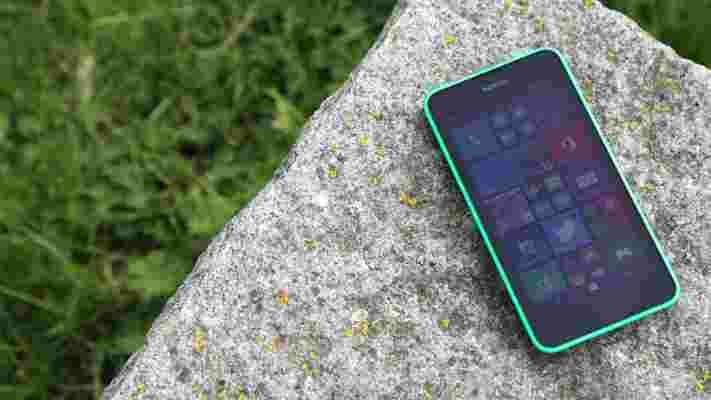 The low-end market, meanwhile, is on the verge of a tectonic shift. As smartphone components fall in price, manufacturers are able to equip their cheapest handsets with increasingly powerful hardware. That's where the new Nokia Lumia 630 comes in. It seeks to betray its £89.95 (or roughly $151) price-tag with respectable specs and Nokia's impeccable design language.
In the process, it's leading the charge for Windows Phone 8.1 – the latest version of Microsoft's mobile OS – and a possible upturn for the platform.
No-one can build plastic smartphones like Nokia. These days, plastic is often perceived to be an inferior material. Apple's cheaper iPhone 5c has a colorful back plate, while the premium HTC One (M8) is roughly 90 percent metal.
But Nokia makes plastic beautiful. The company describes the Lumia 630's aesthetic as "monoblock touch," which reflects the colorful shell on the back. This gives the impression of a unibody design, although by prising the back off you'll realise the components are kept entirely separate from these interchangeable rumps.
The handset I've been using sports a beautiful green cover. The matte finish looks gorgeous and feels fantastic in the hand. At 9.2mm the Lumia 630 isn't a tremendously thin handset – it's actually quite blocky – but the angled sides and rounded corners give it a welcoming and comfortable impression.
Nokia designs its handsets to be bright, bold and brash. With some of its larger smartphones, such as the Lumia 1520 , that aesthetic quality can feel garish and unrestrained, but in a smaller footprint it's distilled, powerful and eye-catching. The Lumia 630 is stunning and when my friends spotted it, they couldn't help but ask: "Is that one of those Lumia phones?"
Yes. Yes it is.
The industrial design also treads new ground for the Windows Phone 8 platform. There are no capacitive keys on the front of the device – to coincide with Windows Phone 8.1, this is the first Lumia smartphone to use on-screen buttons. Despite this arguably minor milestone, the bottom bezel is fairly large, making it slightly taller than you would expect.
Nevertheless, the 4.5-inch display means the Lumia 630 is still a relatively small smartphone. It's perfect for one-handed use and slipped into my jeans and jacket pockets with ease. If you're unhappy with the trend towards larger handsets, particularly in the Android market, the Lumia 630 should appeal.
If only the display dazzled like its industrial design. The Lumia 630 is aimed at the lower end of the market, so from the outset its worth contextualizing the pixel count and performance against its £89.95 price-tag.
This is a FWVGA display, with a pixel resolution of 854 x 480. That's worse than the Moto E (540 x 960) and works out at just 221 pixels-per-inch. Although it's not a best-in-class experience, the Lumia 630 is perfectly acceptable. Colors are bright and vibrant, matching the Windows Phone 8.1 aesthetic perfectly. Photos and webpages occasionally look over saturated, but it's passable.
Color reproduction can be subjective, so thankfully you can adjust the temperature and saturation manually in settings. The sliders are responsive and you'll almost certainly land on a combination that suits your tastes.
Viewing angles are acceptable, but the display is too dim for my tastes. I have the brightness set on "high" at all times, unless the battery life is starting to falter and I need to eek out a few more hours of charge.
As you turn the Lumia 630 over in your hands, it's not immediately clear where the loudspeaker is positioned. Nokia has hidden a pint-sized boombox on the back, although its already small surface area is mostly covered by the handset's colorful shell. Only a small area is allowed to peep through, courtesy of a small pinhole that's been drilled into the bottom corner of the plastic cover.
As a result, the speaker struggles to produce a rich, natural sound. I listened to a range of albums and music genres, but the handset was keen to push them out with a muddy, inconsistent sound. The range was lacking and the instrumentals regularly bled into one another, doing each track a great disservice.
The placement of the speaker is also nonsensical. If you're watching a movie or streaming a music video from YouTube, the audio is being fired in the opposite direction from your earholes. Coupled with the tiny speaker opening, it's just a sub-standard experience that Nokia could have clearly avoided.
Ram a pair of headphones into the 3.5mm jack, however, and it's a completely different story. This will, of course, vary depending on a number of variables, such as your choice of headphones, the file format and bitrate of your music library. Nevertheless, I was happy to use the Lumia 630 as my personal jukebox, whether I was sat on the tube or taking a quick jog around the neigborhood. If you mainly listen to music with headphones (as I do) you'll be just fine.
The Lumia 630 is one of the first smartphones to run Windows Phone 8.1 out of the box. Unveiled at Microsoft's Build 2014 conference last week, it boasts a host of improvements such as Cortana – the company's take on Siri – an Action Center for notifications and a greater number of customization options.
First of all, the bad news. I wasn't able to use Cortana on this device. Microsoft has stressed that its personal assistant is in beta at the moment and presumably, isn't ready for global consumption. I live in Britain, where an eclectic range of accents are used, so its inaccessibility here isn't too surprising. For now, the long-awaited feature is restricted to the United States, although it'll no doubt be expanded to new markets in the coming months.
The Action Center is one of the biggest improvements. By pulling down from the top of the screen, you'll have instant access to your notifications, as well as four 'quick action' buttons that can be customized in the settings. By default they show your Wi-Fi and Bluetooth connectivity, as well as the display brightness and a shortcut to the camera. There are a few more to choose from though, including flight mode, rotation lock and VPN.
Of course, iOS and Android have offered similar implementations for some time. But the impact of a functional notifications shade can't be understated for the Windows Phone platform. It's fairly primitive, but it makes a massive difference in day-to-day use. I love swiping down to quickly access my device settings, or reviewing a bunch of notifications that I missed while I was asleep.
Even without Cortana, Windows Phone 8.1 feels more personal. You can choose a background photo now and toggle to a three-column live tile layout, which I did almost immediately. The option was designed with larger handsets in mind, but it works well on the Lumia 630's 4.5-inch display too.
The update also adds a feature called Wi-Fi Sense, which can be set up to connect to public Wi-Fi hotspots on your behalf. You provide the information that you're willing to submit and then the device will fill out any necessary forms accordingly. If you're tired of peering at a webpage every time you want to connect to a public network, this will definitely save you some hassle.
The feature can also be used to share your own Wi-Fi network with friends and family. By switching the toggle on, anyone else with a Windows Phone 8.1 device can potentially log-in without submitting the network password. You can control who has access through a series of check-boxes denoting Outlookom, Skype and Facebook contacts.
The keyboard is also a huge improvement. You can poke at individual characters or brush your finger across an entire word, similar to Android apps such as Swiftkey. Usually, I need an hour to adapt to a new keyboard, but with the stock offering on Windows Phone 8.1 I found a groove almost immediately.
The Lumia 630 comes with a host of apps pre-installed, which is frustrating given the device only comes with 8GB of internal storage. There were 41 apps at my count, although many of them, such as Alarms, Calculator and Battery Saver, are basically just utilities.
App duplication is a small problem too. Once you've set up the device, you'll have access to two camera apps (Camera and Nokia Camera), two music apps (Music and Nokia MixRadio) and two weather apps (a stock app and a separate offering from The Weather Channel). Not a problem for the tech-savvy, but something that could have easily been fixed.
Given the Lumia 630's low-end stature, you won't find the same outstanding camera performance offered on the various high-end Windows Phone devices.
The new budget handset sports a 5-megapixel rear-facing camera with 4x digital zoom and auto focus. It's far removed from the powerhouse sensors found in the Lumia 1020, Lumia Icon and 808 PureView, but still capable of producing some acceptable shots. You won't print them out and hang them on your wall, but they're fine for uploading to Twitter, Facebook and Instagram.
On a sunny day the camera performs quite well, but once those conditions deteriorate it really begins to struggle. The Nokia Camera app offers full manual controls though, and it's here that the Lumia 630 begins to inch past similar specced Android handsets. By tweaking the shutter speed, ISO and white balance, you can compensate for some of the device's shortcomings.
If you're passionate about selfies, you'll need to look elsewhere. There's no front-facing camera here, so you'll need to guess the framing or get someone else to take the photo for you, just like the old days.
The Lumia 630 shoots 720p video at a few different framerates (24, 25 and 30fps) but all of them are average at best. Footage is fairly sharp and the onboard microphone picks up a decent amount of noise, but the focus hunting is noticeable and most scenes look dull and undersaturated.
Sample images
Sample video
I'm convinced that this year, the battle for low-end smartphones will be settled by performance. The Moto G proved that a mid-range handset could offer power that was only marginally lower than this year's range of Android flagships. The handset didn't have bleeding-edge specs and top-tier components, but on "stock" Android it was still adequately nimble.
Now, the same question is being posed at the low-end of the market. Clearly there will be a gap in performance, but the question is how narrow it's really become. If you're not fussed about ultra-intensive apps and benchmark scores, is the difference really that noticeable? Just how much power can be sacrificed before it affects the user experience?
The Lumia 630 shares the same quad-core 1.2GHz Snapdragon 400 processor as the Moto G, although it's saddled with only 512MB of RAM. There's 8GB of onboard storage – minus what's taken up by Windows Phone 8.1 and the pre-installed apps – and a microSD card slot for up to 128GB of extra space.
Moving around the UI, everything quite snappy. You'll notice the occasional stutter as you move between the Start screen and spartan list of apps, but it's rarely a nuisance. Some apps, such as Instagram and Spotify, take a second or so to launch, but you're never staring at a blank screen for too long.
The selection of games on Windows Phone 8.1 still pales in comparison to iOS and Android, but a few titles such as Despicable Me: Minion Rush offer a good yardstick to compare devices. The initial load times were slow, but the game itself was perfectly playable. The frame rate would frequently drop and there was some input lag, but it was never enough to cause a mistake.
The 1830mAh battery in the Lumia 630 is far from fantastic, but it's offset somewhat by the low resolution display and under the hood components. I was able to push the device through a regular day, with the standard 'charge every night' principle in full effect. This could be an unintended side-effect of Windows Phone 8.1, but I found I wasn't running as many apps simultaneously as I would on an Android or iOS device, which certainly helped to eke out a few extra hours on a single charge.
The Lumia 630 is an excellent proposition. At the moment, a remarkably cheap £89.95 ($151) price tag has been confirmed for the UK, and it's scheduled to launch on May 29. Aside from the Moto E (which TNW will be reviewing shortly) I've never stumbled across a low-end smartphone that is quite this capable.
Admittedly, the camera is fairly underwhelming and if you push it hard enough, the smartphone will start to buckle under more intensive tasks. This is a device aimed at the first-time smartphone buyer, however, and for that audience, I think this is a great choice. Unlike so many low-cost smartphones, the Lumia 630 has a beautiful industrial design and solid built quality. It punches well above its weight and really stands out from the Android crowd.
I'll be interested to see how the Moto E stacks up from a performance perspective. Motorola has opted for the Qualcomm Snapdragon 200 processor, but a sturdier 1GB of RAM for multitasking. The Lumia 630 isn't bad by any means, but there's certainly room for improvement – if the Moto E can take advantage of that, Microsoft could be in trouble.
Nevertheless, this is an admirable effort at revitalizing the low-end smartphone market. If you're looking for a device at under £100, the Lumia 630 will serve you well.
Gallery