Samsung has finally announced the world's first Tizen smartphone, the Samsung Z. It will be available in Russia in the third quarter of this year, and Samsung says there are plans to expand it to other markets.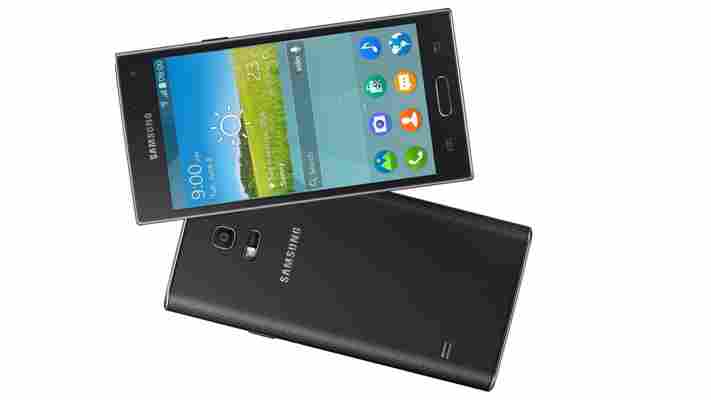 Other than being equipped with the new Linux-based mobile operating system, the Samsung Z comes with a 4.8-inch Super AMOLED display and is powered by a 2.3GHz quad-core processor and a 2600mAh battery. It also comes with a built-in fingerprint sensor, which Samsung first introduced in its Galaxy S5 flagship. The Samsung Z has an eight-megapixel rear camera and a 2.1-megapixel front-facing camera, while it also supports 2D and 3D graphics, and boasts a better scrolling experience and improved rendering performance for web browsing.
Samsung also touts its Tizen smartphone as offering a faster startup time and more efficient multi-tasking capabilities, while an Ultra Power Saving Mode will let you operate the phone even at minimal battery levels.
The Samsung Z also comes with a "distinctive" layout for the home screen and apps, supposedly for easier access to favorite features and apps. The use of Dynamic Box and Color Theme settings also means that users can tailor their preferences for the look of their device.
There is no confirmed price for the Samsung Z yet, though it will be shown off at a Tizen developer conference in San Francisco starting June 3.
Samsung earlier revealed plans for its first Tizen smartphones to be launched during its second quarter of business in 2014, which runs April to July, so it seems like smartphones other than Samsung Z could still be on their way. The Samsung executive said that Tizen devices could account for as much as 15 percent of Samsung's mobile shipments per year, but Android will still be its main business.
The Samsung Z will no doubt help to boost the Tizen operating system though. Samsung already has Tizen-based devices in the market, after it used the operating system for its smartwatches — the Gear 2 and Gear 2 Neo — and just announced plans to introduce a Tizen-based SDK for smart TV products next month, but seeing it compete on smartphones will be a key test for the new operating system.
Metaio is combining infrared and augmented reality technology to turn any surface into a touchscreen
Augmented reality company Metaio has announced today that it is working on a system called 'Thermal Touch' which allows people using Google Glass-like wearable technology to turn any surface around them info a usable interface.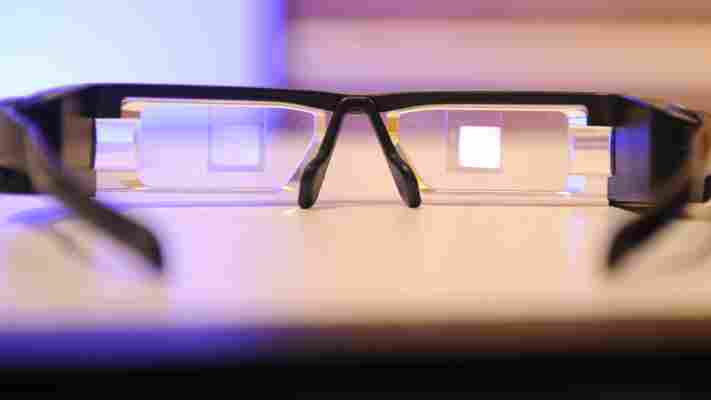 The company said that by combining an infrared image with a regular camera (currently achieved in the prototype by running them in tandem on a tablet), it could track the heat signature left when someone touches a surface. Combine this with digitally overlaid augmented reality and computer vision, and you have an all-new touch interface, anywhere you like.
"Imagine pushing directions to your device simply by touching a static map in a shopping mall, building complex or airport; children could bring play to new levels and launch digital content directly from their toys; design professionals could visualize their digital and 3-D creations on their real world counterparts; and service technicians could pull up information just by touching an object in real life," the company said.
While it's obviously not ready for the prime time just yet, Metaio says it's working on the project to show off some of the possibilities of heads-up displays and to try and remedy some of the growing pains of navigating interfaces found on the current generation of wearable products.
"The best graphic user interface (GUI) for wearable headsets has yet to be determined – device makers have so far experimented with voice navigation, companion devices and even projection, but in order for consumers to adopt new technology on a massive level it needs to be convenient and, above all, accessible in countless scenarios," Metaio said.
Sadly, Metaio says that Thermal Touch "could be five years away from reality" and up to 10 years before thermal sensors are commonplace in our devices. Nonetheless, some of the possibilities presented in the video below are pretty exciting.
Featured Image Credit – Robyn Beck/AFP/Getty Images
Nintendo confirms Wii Mini coming to the UK on March 22
Nintendo has confirmed that it will expand availability of the Wii Mini, putting the first-generation Wii console on sale in the UK on March 22.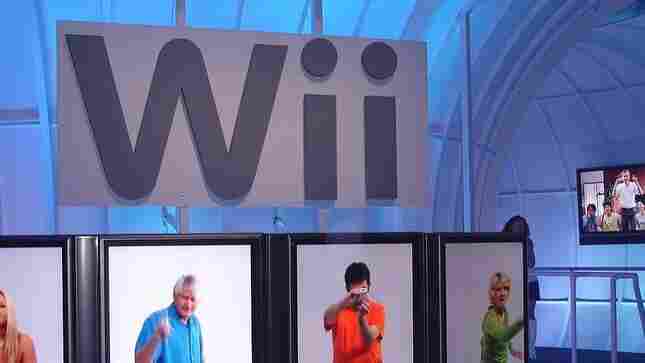 Launching in Canada in December last year for $99, the Wii Mini doesn't yet have a price in the UK, but we expect retailers to confirm whether they will be stocking the Mini and a dedicated price in the coming days.
At $99 (£65), you would hope that Nintendo will price the Mini to match the Canadian price. However, it remains to be seen what Nintendo has planned.
If Nintendo's next-generation Wii U doesn't impress and you are looking for something with a larger game catalog (and lower price), you do need to bear in mind that the console doesn't have Wi-Fi or ethernet USB support, nor does it offer 480p component functionality. It will play all original games and support most accessories.
Nintendo has said that it will also add Mario Party 8, Wii Sports Resort, Mario Power Tennis and Super Paper Mario to its budget Nintendo Selects software collection to celebrate the launch.
Image Credit: popculturegeek/Flickr