We see interesting gadgets around here at TNW pretty regularly, but we are always on the lookout for the new and unusual. It is with that fact in mind that today I present to you the Touchfire . It is a thin membrane that sits over your iPad (second or third generation) and it allows you to touch type on the screen instead of having to opt for a Bluetooth keyboard to accomplish the same.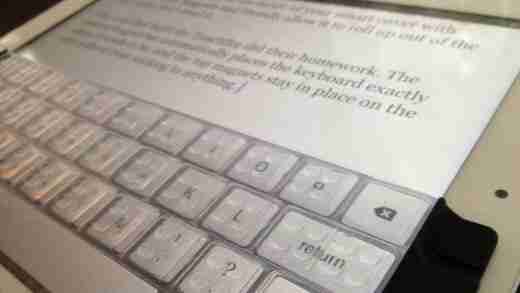 I will be the fist to admit that I approached the Touchfire with a healthy dose of skepticism. Could a thin piece of material really reproduce enough of the touch aspect of typing to be of any use? It didn't seen likely.
But they say that the proof is in the pudding so I decided to hop right in and give the device a try. The keyboard ships in a somewhat flimsy yet effective hard case, but it is thin enough that you can attach it to the inside of your smart cover with included tiny magnets and literally allow it to roll up out of the way if you don't need it.
The team that built the Touchfire did their homework. The bottom magnet bar automatically places the keyboard exactly where it needs to be, and the top magnets stay in place on the sides without even sticking to anything.
Typing on the keyboard feels different than it does on a physical device. There is no denying that fact. Also, the different key layout to an on-screen keyboard is going to slow you down slightly, especially when you go to look for an apostrophe as I have a few times when typing this. But the overall experience is very good and I have to admit that I am duly impressed by what Touchfire has managed to accomplish with the device. There's just enough tactile feedback to make touch typing possible, while still keeping the accessory thin and stashable.
When you consider the $50 price tag on the Touchfire, you quickly realize that this is not a bargain piece. It is really intended to be a convenient alternative to a traditional keyboard and the company is hoping that the convenience will be worth a few bucks to you.
I am not positive how eager I am to recommend the Touchfire. It is going to be one of those purchases that comes down heavily to personal preference. If not lugging around a secondary keyboard is important to you, and you still want to easily bang out emails then the Touchfire is a great choice. But if speed and accuracy are your highest pain points, then nothing is going to satisfy you like a traditional keyboard.
It's a unique solution to a problem that almost every iPad owner has encountered, and it's definitely worthy of being on your radar.
➤ The Touchfire iPad Keyboard
Sprint Nexus devices, Galaxy Nexus and Nexus S 4G, start getting Android 4.1 Jelly Bean over the air
Sprint today announced it has started pushing out an over-the-air (OTA) update of Android 4.1 (Jelly Bean) for its Google Nexus devices, the Samsung Galaxy Nexus and the Samsung Nexus S 4G . The carrier typically pushes its updates in stages over a 10-21 day period, and device selection is "random," so if you don't see it now, you likely will sometime this month.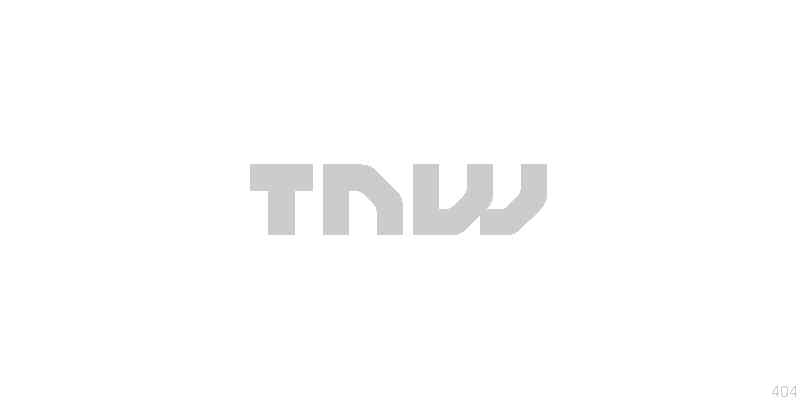 Sprint also notes that once your device is deemed eligible, the update will be downloaded automatically. You will then be prompted to install it and the process should "take a few minutes," during which and your device will be disabled.
Here's the changelog for the Galaxy Nexus Software Update (L700.FH05) and the Nexus S Software Update (JRO03R), from Sprint (it's the same for both devices):
The whole point of a Google Nexus device is to get timely updates to the latest and greatest versions of Android. Unfortunately, as has often been the case with CDMA Nexus devices, the updates are anything but timely. This particular OTA update was put on hold last week, so it's great to see that Sprint didn't decide to hold off indefinitely, or something else ridiculous carries on this side of the pond are known for.
In case you've rooted either of these devices, remember that this update will revert those changes. You will have to root your device again, once a hack to do so is discovered. If rooting your device is important, avoid installing this update until an exploit has been found.
Read also: Google kicks off Android 4.1 Jelly Bean rollout with update for Galaxy Nexus HSPA+
Image credit: stock.xchng
Asus faces customer backlash over Transformer Prime's locked bootloader
Taiwanese electronics giant Asus has been the subject of intense criticism over the release of its new Transformer Prime tablet after it emerged that the company had locked the bootloader on its device, reducing the ability for owner to modify their devices to run customized software.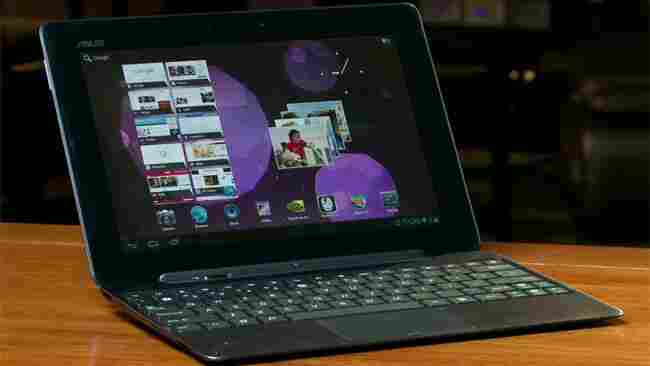 The Transformer Prime, successor to the popular Transformer, began shipping in Asia shortly before Christmas and is gradually rolling out across North America.
Members of mobile development forum XDA Developers have identified that the Prime ships with a bootloader secured 128bit AES encryption, mirroring an approach that HTC took with its Android smartphones — only to reverse its decision months later following a customer backlash.
Without the option to unlock the bootloader, users are not afforded direct control over the software that runs on the Transformer Prime, reducing the ability to flash custom ROMs with modified kernels and perform additional customisations.
Whilst a large percentage of Transformer Prime owners will be unaffected by Asus' bootloader restrictions, it has already attracted the ire of many Android developers and enthusiasts, who have begun to organise a campaign to get the tablet maker to withdraw its restrictions.
XDA Developer members have mobilised and started to share their frustrations on Asus' North American Facebook page , hoping that if the issue becomes large enough for the company, it will take action and provide an unlocked bootloader for the device:
With reports of patchy GPS features and increased tablet returns, the Transformer Prime launch has been a mixed one in the limited regions in which it has gone on sale. However, the company is set to offer an upgrade to Google's new Ice Cream Sandwich software in the coming weeks, fixing initial issues and providing more functionality.
HTC eventually caved to user demand after a sustained campaign against its bootloader policy, Asus customers will hope they can do the same. We have contacted Asus for comment on the matter and will update you should we receive a response.