Say you need to mace someone in self-defence. The goal is to disarm the individual and to hopefully get away. What if you want to report him or her to the authorities? Chances are your description of the criminal in question won't be very accurate. After all, your quick-thinking is completely focused on protecting yourself.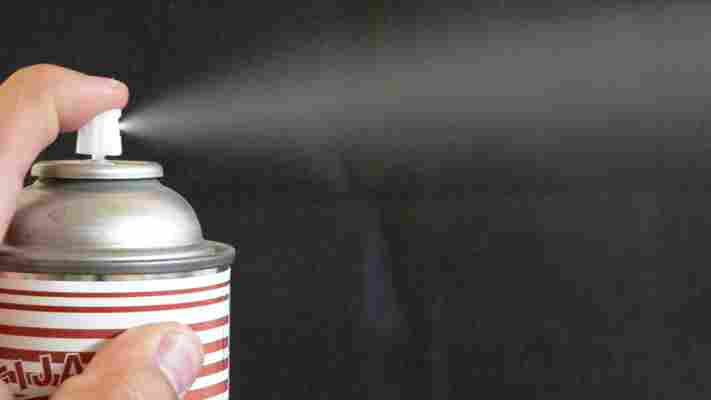 That's where the PepperGuard, an augmented pepper-spray with camera and emergency response, comes in. Developed by students John Yin, Cordelia Lee, and Adrian Tung for their microcontroller course at Cornell University this semester, the device is quite the achievement.
PepGuard for short, the device couples a microcontroller and a serial JPEG camera to a canister of pepper spray. When you hit the mace button on the top, the microcontroller flashes the high-powered LED, takes a picture with the camera, and sends that picture to a phone over Bluetooth. The Android app can then optionally make an emergency phone call to a pre-configured number, such as the police emergency line at 911.
The trio says they built PegGuard "in view of the rising crime rate here on campus and the difficulties that many victims faced with identifying crime suspects." The microcontroller used is an Atmel ATmega1284P. All the components are mounted on the solder-board, and the whole project had a development cost under $100 in compliance with the course's requirements.
Here are some of the more technical details:
This is directly from the report written by the students. You can read the full thing here: PDF (via Hack a Day ).
Image credit: Jorge Aguilera
Sony unveils new low-end Xperia L and mid-range Xperia SP Android smartphones, launching Q2 2013
Sony has announced two new Android smartphones today that will join its Xperia range later this year – the Xperia SP and the Xperia L.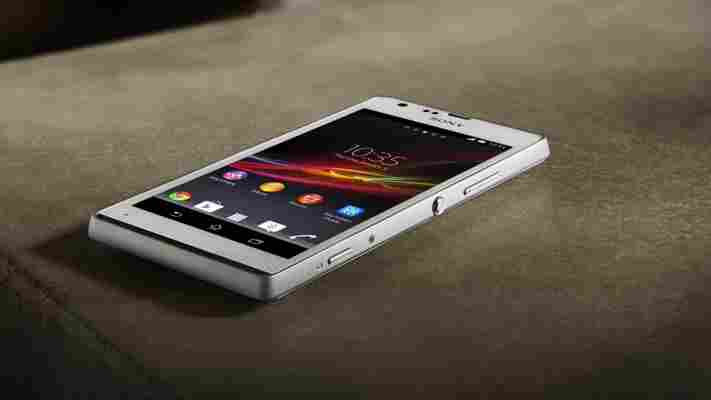 Both are designed to fill out the refreshed portfolio kicked off by the high-profile launch of the Xperia Z , Sony's 5-inch flagship Android device with LTE support and a 13-megapixel camera. The Xperia SP, on the other hand, is a mid-range device with LTE support, while the Xperia L is aimed at the mid-to low-end.
There's plenty of competition in both these spaces already, but Sony will be hoping that its industrial design prowess and exclusive software features – such as its Walkman app with support for Music Unlimited- can help differentiate these handsets from the competition.
The Xperia SP has a 4.6-inch, 720p "Reality Display" with a 1280×720 resolution. It's also powered by the company's own Mobile Bravia Engine 2 technology, which means that it can automatically sense the type of content shown on the screen and adjust the brightness accordingly.
It runs on a 1.7 GHz Qualcomm MSM8960Pro dual-core processor, with 8GB of internal storage (5.8GB of which is actually usable) and a 2370 mAh battery. The Xperia SP also has an 8-megapixel camera on the back with Sony's "Exmor RS for mobile" image sensor, as well as HDR and "Superior Auto" for better exposures in adverse lighting conditions.
The new handset runs on Android 4.1 (Jelly Bean) and is LTE-enabled, coupled with some one-touch functionality via NFC for beaming content to your TV and other mobile devices.
Sony's new smartphone is built with a co-moulded aluminium frame, which also features a "transparent element" which can be customized to illuminate with different colors, depending on the type of notification.
The Xperia SP will be available in white, red and black color schemes at launch.
The Xperia L is a lower-end handset defined by a smaller 4.3-inch (854×480) FWVGA display.
It still has the 8-megapixel camera found on the Xperia SP, as well as the  "Exmore RS for mobile" sensor, although there's no word yet on the front-facing camera for either of these two devices. It also has the same 8 GB of memory, (again, only 5.8 GB of which is usable) expandable via a micro SD card slot.
The Xperia L runs on a 1 GHz Qualcomm MSM8230 dual-core processor, as well as a 1750 mAh battery with Sony's "Stamina Mode" for an increased number of hours per charge.
At launch, the device will be available in white, red and black color schemes.
Sony says that both the Xperia SP and Experia L will be available worldwide from Q2 2013. The exact timescale for the international rollout is not yet known, however, and there's no word yet on pricing either.
Huawei confirms the A199, a mid-range Android smartphone with a 5-inch 720p display set for China
Huawei has unveiled a new mid-range Android smartphone today called the A199 , which offers some technical specifications as uninspired as its branding and product number.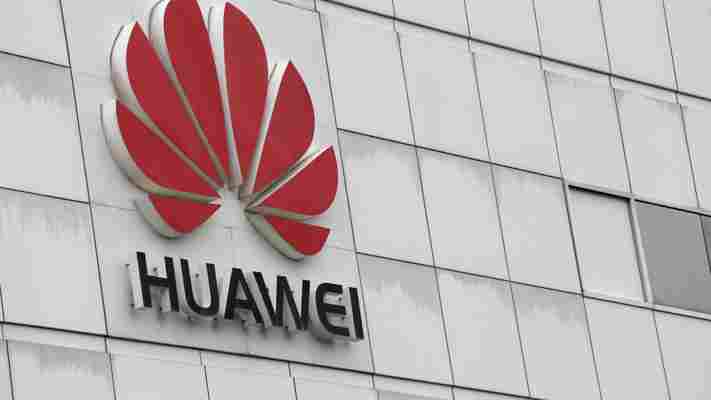 The device, spotted by Engadget (via The Droid Guy ), has a 5-inch, 720p touchscreen IPS display (1280×720) capable of producing 16 million colors, and weighs roughly 160g in the hand.
The A199 runs Android version 4.1 on Huawei's own quad-core 1.5GHz Hass K3V2 processor, coupled with 2GB of RAM. There's also 8GB of onboard storage, bolstered by up to 32GB of additional space via a microSD slot.
The A199 comes equipped with an 8-megapixel shooter on the back, the industry standard, and a lowly 1.3-megapixel version on the front for video calls, if nothing else.
Otherwise, the device is much as you would expect from a mid-range Android smartphone. There's a 2150 mAh lithium battery, which pales in comparison to the 2,600 mAh version found in the upcoming Samsung Galaxy S4.
The device will come with Emotion UI, the new Android skin announced in August last year. It's a far cry from stock Android, but from what we've seen it does feel cleaner and rather unobtrusive, with a heavy reliance on custom widgets for the users' various homescreens.
The A199 has similar specs to the Ascend P2, announced at Mobile World Congress earlier this year. They both share the same processor, 720p display and Android firmware, although the Ascend P2 bests it with a 13-megapixel camera and 2420 mAh battery.
The A199 was discovered over on the Chinese version of Huawei's website , all but confirming an initial release there. We've reached out to the company regarding a launch window, price and wider availability, but don't be surprised if this never hits the US or Europe.
Image Credit: Aaron Tam/AFP/Getty Images