As we're impatiently waiting for more details on the latest Leica cameras to hit the market, a slightly older version of a Leica camera is making headlines too. A rare 0-Series Leica officially (and once again) has become the most expensive camera sold to date, as Leica Rumors reports .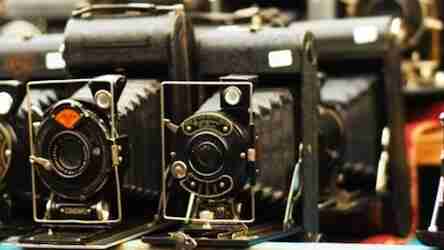 Forget the $42,000 Hasselblad digital camera, the 0-Series Leica fetched a hefty $2.79 million (€2.16 million), beating last year's record of $1.9 million, set by the same model camera, at the very same auction in Vienna.
In less than a minute, the bid shot up to €1 million, and closed after a mere 4 minutes.
So why does this 1923 camera command such a high price? For starters, about only 25 of them were produced. The 0-series (or null-series) cameras were developed as prototypes, testing the market a couple of years before the Leica A was introduced. Only 12 of these cameras as known to still exist.
The recording breaking camera in question is in fully working condition, with the bidding for it starting at around $386,000.
Last year's record is said to have been set by a "private Asian collector", while this year's bidder has chosen to remain completely anonymous.
Want to see the record breaking moment? Check out the video below:
China's Xiaomi set to release Mi-Two smartphone on October 30th
Chinese smartphone maker Xiaomi promised it would release its $320 Mi-Two smartphone in October, and it's sticking to it, if just barely. The company has revealed that it will release a small batch of 50,000 on October 30th.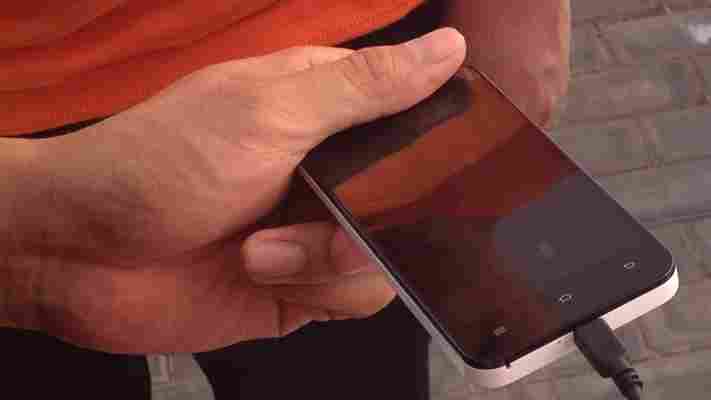 Though it initially announced that the Mi-Two would come with just 16GB of storage, Xiaomi founder Lei Jun changed his mind and decided to offer a 32GB version, which will cost RMB 2,299 ($369)
The release next Tuesday is likely to be a frenzy, as Xiaomi attracted over one million preorders for its Mi-One S device, a revamped version of its first-generation handset, in August. A 250,000-unit second wave of the hotly-anticipated device is schedule to arrive in China in the middle of November, but supply is likely to be constrained for several months.
The anticipation for the Mi-Two has been building for a couple months now, as the handset was first announced back in August. The phone features a Qualcomm Snapdragon S4 quad-core processor, 2GB of RAM and a 4.3-inch 1280×720 display. It also includes an 8-megapixel rear camera and a 2-megapixel front camera.
Xiaomi released its Mi-One S Youth Edition handset for students earlier this week. It sold 350,000 units in just 4 minutes and 15 seconds. An earlier set of 300,000 Mi-One S phones sold out in four minutes.
Like clockwork: We talked to the striking woman behind the minimalist, multi-touch Mutewatch (video)
Yesterday at the Media Evolution conference in Malmö, Sweden, I learned about a fledgling Stockholm-based consumer electronics company that produces and sells a sweet minimalist wristwatch with a swipeable touchscreen.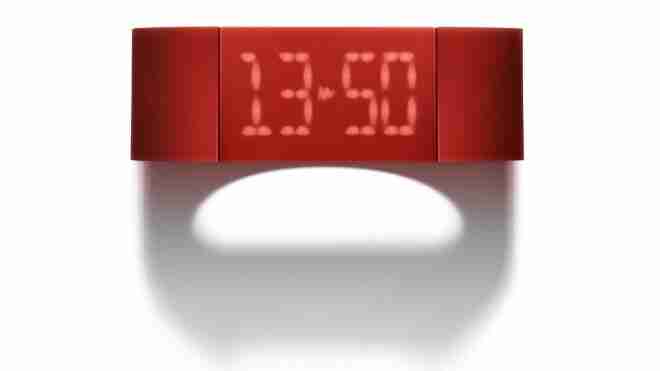 Baptized the Mutewatch , the watch comes with a rubbery wristband and a seamlessly integrated LED display that tells you the time with a simple tap of the finger or by flicking your wrist.
The waterproof watch only has 3 basic functions: a clock, an alarm that has no sound but wakes or alerts you through long or short vibration pulses, and a timer.
The watch is well-designed and quite light (it weighs about 40 grams). You can see it in action in the video below.
The battery is built-in but can be recharged thanks to an integrated USB connector. It lasts about 4 days depending on your usage.
The Mutewatch is priced 199 euros/pounds or $259, and ships to 45 countries.
At the conference, I had a chat with the lovely and impressive Mai-Li Hammargren, who co-founded Mutewatch after getting the initial idea while studying at Stockholm's School of Economics. Now a team of 7, it took them a couple of years to get to mass production mode, but the company has already sold approximately 10,000 of the first-generation Mutewatches.
In fact, I bought one from her for myself yesterday.